Africa is the second largest continent after Asia, both in terms of physical size and population. Over the years, this region has been associated with poverty, bad governance, and poor infrastructure. However, over the past two decades, the continent has repositioned itself as the next frontier in global economic matters.
Based on the fact that Africa has captured the attention of numerous investors, this article will highlight 7 of the best African companies to invest in 2020.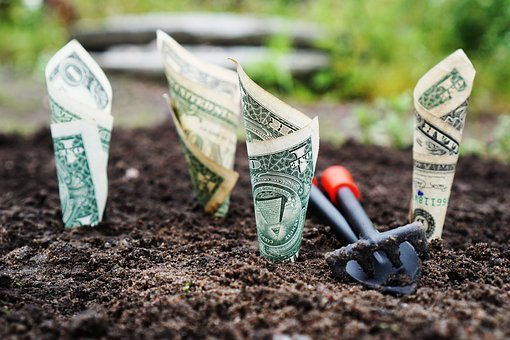 Africa's Economy
Africa will soon become the world's largest free trade zone.
The continent has the highest proportion of entrepreneurs in the world although most of them are still in low productivity sectors.
Sub-Saharan Africa is the world's youngest region today with more than 60% of its population under the age of 25.
Is Africa a Good Investment Region?
Investors who have paid close attention to the happenings in Africa will agree that Africa is shifting from a region associated with deficits to one with numerous opportunities. This is the right time to identify a good African company to invest in for the following reasons:
It has a large number of potential customers. Africa has over 1.3 billion people, a number that is expected to reach 1.7 billion by 2030. These individuals are viable customers in the growing sectors of telecommunication, consumer goods, hospitality, housing, banking, healthcare, education, and transportation.
Availability of cheap unskilled, semi-skilled and skilled labor. African countries have relatively low hourly wages. For example, the rates in Nigeria, Morocco, and Mozambique are currently at $0.34, $1.62, and $0.27 respectively. This opportunity is further enhanced by the fact that the continent has the youngest population in the world.
High growth prospects. IMF has projected the region will have the highest growth prospects in the world between 2018 and 2023. By 2030, Africa will be home to more than one-quarter of the world's total under-25 population. This aspect is bound to increase the demand for different goods and services with the household consumption reaching $2.5 trillion up from $1.1 trillion in 2015.
Natural resources. The viable African countries to invest in are those that have realized the vast untapped resources in different African regions. These riches include arable land, oil, hydroelectric power, minerals, and natural gas.
What are the Risks of Investing in Africa?
Governmental issues. Policies that complicate business dealings may scare away investors.
Regional skirmishes. Various African countries have struggled with internal conflicts for years. At times, the conflicts are caused by changes in regimes.
Poor infrastructure. Some African regions still lack a dependable network of roads, water and sewage system, and electricity.
What are the Best African Companies to Invest in?
There are various African firms that investors should consider. These entities are within such growing fields as agriculture, mining, transportation, infrastructure, banking, healthcare, and education. They include:
1. Naspers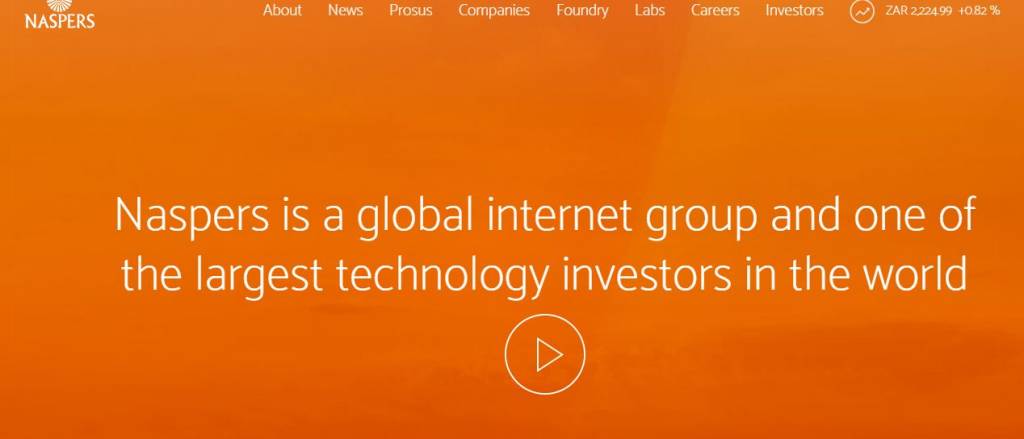 Naspers is the biggest company in Africa. It has a market value of almost $70 billion. The company owns some of the best-known brands in Africa like Media24, OLX, and Takealot among others. The company is best known for its venture arm that has invested in top companies like Flipkart, Tencent, Souq, and Delivery Hero. Flipkart was acquired by Walmart in a deal worth more than $16 billion while Souq was acquired by Amazon. Tencent has become one of the biggest companies in the world with a market value of more than $400 billion.
Naspers is listed in the Johannesburg Stock Exchange. A few months ago, the company started a roadshow to dual list on Euronext. There are two main ways you can invest in Naspers. First, you can buy the stock directly. This is relatively difficult among many foreign investors because of the difficult process of buying shares in the South African exchanges. Second, you can invest in Naspers indirectly by buying one of the popular African ETFs. Some of these ETFs are VanEck Vectors Africa Index, iShares, and MSCI South Africa among others. Investing in an ETF will be a diluted way of investing in Naspers.
2. MTN

MTN Group is a South African telecommunications company. It is one of the biggest companies in Africa with a market value of more than $12 billion. The company has operations in more than 20 countries and more than 300 million subscribers. It is listed in the Johannesburg Stocks Exchange.
In recent years, Africa has been one of the fastest continents in the world. Population is growing rapidly and the number of middleclass is expanding. This has led to increased demand of communications services. At the same time, demand for data transfer and mobile money services such as M-Pesa is increasing.
Meanwhile, MTN has recently settled with Nigerian authorities over its decision not to disconnect more than 5.1 million subscribers. The company paid $1.5 billion. As a result, its stock price has started to recover, which could be a good entry point. As with Naspers, you can buy MTN group stock directly or invest in one of the several ETFs.
3. Dangote Group

Dangote Group is a Nigerian firm and prides itself in being the largest industrial conglomerate in Western Africa and among the biggest in the continent. It has an annual turnover of over $4 billion and a market capitalization of close to $7 billion. It operates in 17 countries within Africa within the expanding sectors of real estate and food. What's more, they are currently engaged in largescale projects that will see the group venture into agriculture, petrochemicals, as well as natural gas and oil. This conglomerate has four companies that are all listed in the Nigerian Stock Exchange. This includes Dangote Cement Plc, NASCON Allied Industries Plc, Dangote Flour Mills Plc, and Dangote Sugar Refinery Plc.
The primary reason why Dangote Group is one of the best African companies to invest in is the fact that its operations are in two of the growing sectors in Africa. To begin with, Africa has over 1.3 billion people. This figure is expected to increase steadily in the coming years, with analysts projecting that it will reach 1.7 billion by 2030. By dealing in the basic foodstuffs that most Africans consume, Dangote Group has positioned itself strategically in the continent's economy. Additionally, the profitability of the company's real estate ventures is founded on two facts: Africa's middle class is steadily expanding and the public and private sectors are continuously involved in developmental projects.
Just like the other African companies on this list, you can invest in Dangote Group by buying its shares. You can also use the route of ETFs by relying on well-established ones like Global X MSCI Nigeria or Lotus Halal Equity.
4. Safaricom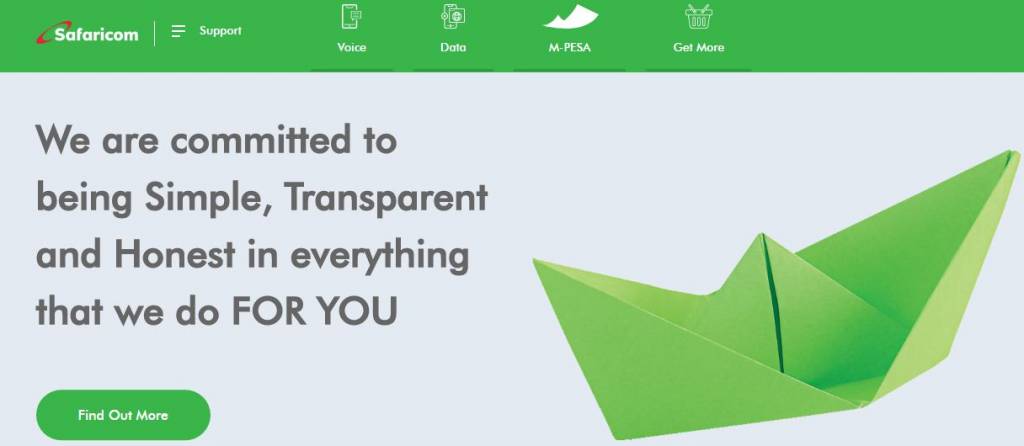 Safaricom is a Kenyan company that has grown steadily to become one of the largest telecommunications firm in the continent and the most profitable company in East and Central Africa. It is listed in the Nairobi Securities Exchange and has a market value of close to $12 billion. It controls over 60% of the telecommunications market in Kenya.
In addition to offering various telecommunication services to individuals and corporates, Safaricom is one of the leading firms in Africa's mobile money market, M-Pesa. Notably, mobile money has been widely embraced in the region. The transactions made through mobile phones in Sub-Saharan Africa are almost 10% of the region's GDP. In fact, the mobile money accounts in this region are more than the existing bank accounts. As such, investing in one of the top firms in the sector is a sure bet. Besides, Safaricom is in the process of expanding to other African countries such as Ethiopia. Based on these details, Safaricom is definitely one of the best African companies to invest in. To invest in this Kenyan telecommunication giant, you can purchase its shares directly.
5. Standard Bank

Standard Bank is a South African financial institution. It is ranked as the largest African lender in terms of assets. It operates in 19 African nations and 16 countries outside the continent. The company is listed on Johannesburg Stock Exchange and has a market value of close to $20 billion.
The banking sector is one of the fast growing segments in Africa. This largely because the steadily rising numbers of the middle class, huge investments in commodities and infrastructure, as well as the increasing GDP. With this growth projected to continue in the coming years, it is practical to invest in such a well-established bank as the Standard Bank.
Another aspect that makes this financial institution one of the best African companies to invest in is its recent efforts to take advantage of the current trade relations between Africa and China. Through the Africa China Export Proposition, the bank has positioned itself as the financial institution connecting African exporters to importers in China. This move is expected to increase the value of its shares, an aspect that justifies investing in this firm. In addition to buying its shares, one can invest in this company through ETFs such as iShares, Rydex, and Powershares.
6. Jumia Technologies AG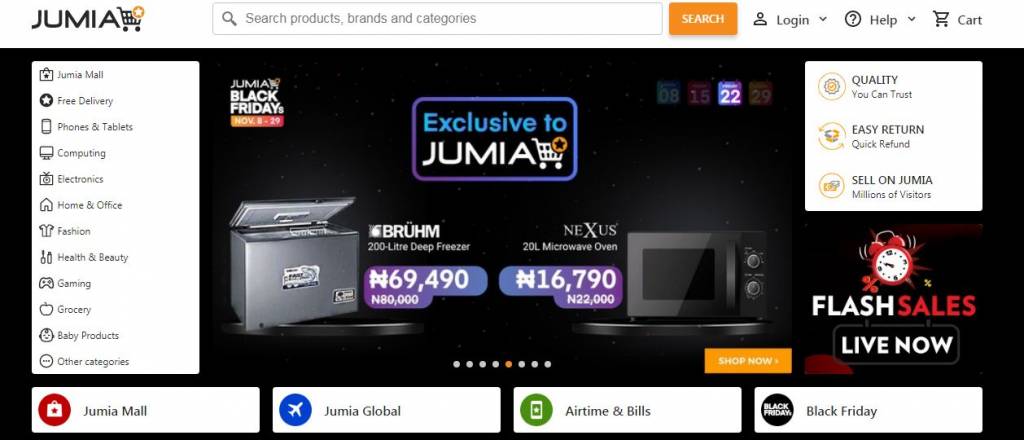 Jumia is an African ecommerce company that has been termed at the region's Amazon. It was founded in Nigeria and has since expanded to serve customers in 13 more countries including Egypt, Ivory Coast, Kenya, and South Africa. It has a market capitalization of about $500 million.
The company is one of the fastest growing companies in Africa. Indeed, it has become the first African firm to be listed on the New York Stock Exchange. Similar to developed nations such as the United States and the United Kingdom, Africa is steadily embracing ecommerce. With the African middle class rising consistently, Jumia is a viable investment. This concept is also one of the reasons why its new venture in hospitality is feasible. Granted, it has been making losses due to the costs incurred after the IPO. However, with the capital acquired from this public listing and the high growth prospects in the continent, Jumia is still one of the best African companies to invest in.
7. Equity Group Holdings Limited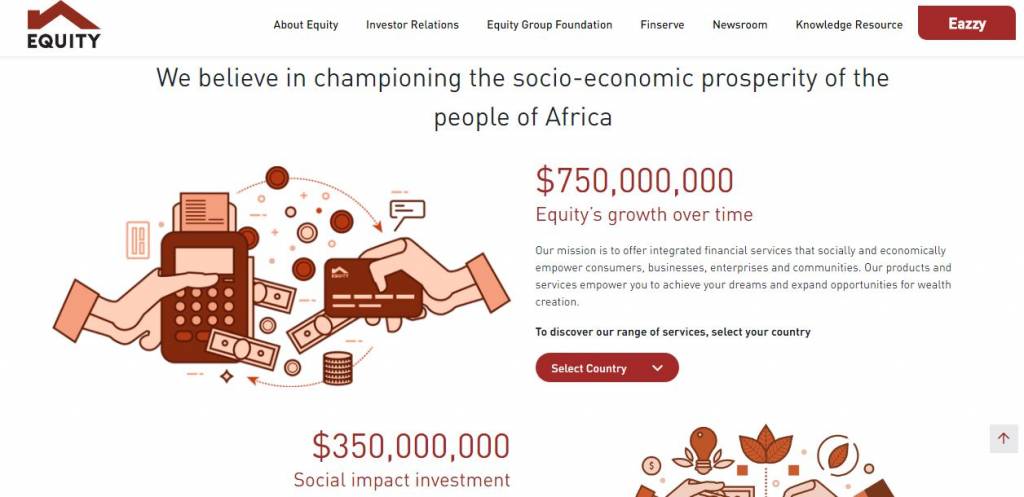 Equity Group Holdings Limited is a Kenyabank that offers a wide range of financial services. It is the parent company of Equity Bank, which is a leading commercial in Kenya. Indeed, it is the biggest Kenyan bank in terms of its customer base. It has since opened branches in 5 other eastern African countries: Rwanda, South Sudan, Tanzania, Uganda, and the Democratic Republic of Congo. It has other subsidiaries such as Finserve and the Equity Group Foundation. It has a market capitalization of close to $2 billion and is listed on the Nairobi Securities Exchange.
Equity Bank has strived to cater for a large portion of the Eastern African community by focusing on the small scale investors engrained in its growing middle class. It has further maximized its business opportunities by engaging in digital banking to cater for the banking needs of the diaspora community. In Kenya alone, the diaspora remittances in June 2019 were close to $300 million. This was a steady increase from the prior months. This trend is expected to continue. These strategic components are bound to facilitate further growth hence making it one of the best African companies to invest in.
Summary
Over the years, Africa has been associated with poverty, ineffective governance, and poor governance. While this is true, the region has high growth prospects. Accordingly, these are African companies that investors should consider investing in.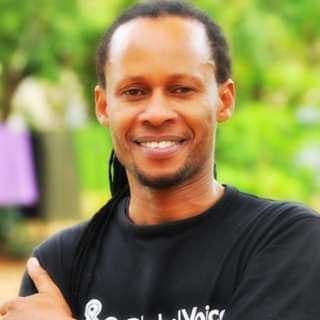 Ndesanjo is an experienced blogger and journalist. He was named one of 100 Influential Africans in Media Category. His mission is simple: making finance work for everyone.
Read more about Ndesanjo and the whole editorial team at FiFi.