A number of Africans have come up with innovative waste management solutions to create clean and habitable environments as well as create wealth and jobs.
It is estimated that only 10 per cent of Africa's waste reaches dump sites and five African countries are among the top 20 highest contributors to plastic marine debris in the world.
Waste management in developing countries is typically characterized by uncontrolled dumping of waste, often associated with open burning. This burning of waste contributes to greenhouse gases, particularly the burning of organic waste, which can make up more than 50 per cent of municipal solid waste.
FiFi Finance takes a look at a few of these initiatives from different African countries.
Yo-Waste
Yo-Waste is a Ugandan waste management technology startup that provides waste, recycling and smart city solutions to businesses and governments. The startup connects local waste haulers and recycling businesses to customers who need their services using a mobile app or their website.
Yo-Waste allows businesses to manage all their waste expenses & collections in one place. With Yo-Waste you can schedule and request for garbage collection services, setup recurring payments and much more using your free Yo-Waste Connect App.
For a business to start using Yo-Waste service, you need to send an email to the startup. The Yo-Waste team will then set out an appointment to come and inspect your business and do some waste analysis to see how they can help you save on waste collection costs and recycle some of your wastes. After agreeing on a cost, which is usually 20% of the previous amount you where spending on waste collection, you will sign a contract and begin using their service.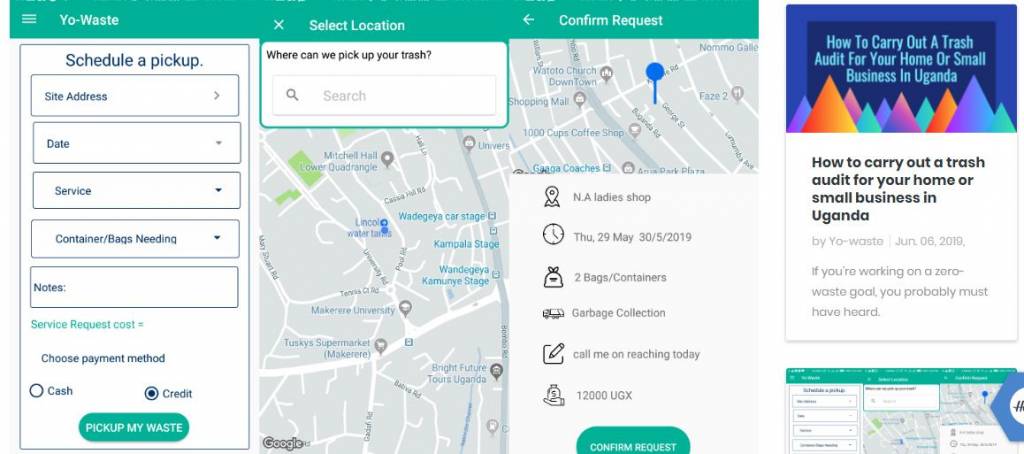 Gjenga Makers
Gjenga Makers is an innovative recycling company in Kenya. The company recycles plastic waste into building bricks that are stronger than concrete blocks. The company makes heavy duty pavers for roads and operation areas of heavy machinery, moderate duty pavers for commercial premisses, and light duty pavers for footpaths and household compounds.
Mr Green Africa
Mr. Green Africa, is a Kenyan company based in the capital Nairobi, which has built a waste management business model that primarily intends to uplift waste pickers and their communities.
Mr. Green Africa incentivises marginalised waste pickers & base of the pyramid stakeholders by offering premium prices and added benefits, to provide a continuous supply of valuable recyclables which in turn creates pathways out of poverty for them, while simultaneously creating a positive environmental impact.
Mr. Green Africa processes the recyclable material into valuable raw material and feeds it back into plastic manufacturers' supply chain.
Waste pickers benefit from a variety of supplier loyalty programs and services such as life and entrepreneurial skills, health care assistance, as well as access to micro-loans. Other non-monetary benefits include the provision of protective clothing such as gloves and boots, as well as tools and in some instances, mobile phones.
Mr. Green Africa sees the informal waste pickers as invisible heroes who have languished at the bottom of the waste hierarchy for too long. Establishing a mechanism through which informal waste pickers can trade directly with Mr. Green Africa gives these invisible heroes a rare opportunity to improve their lives.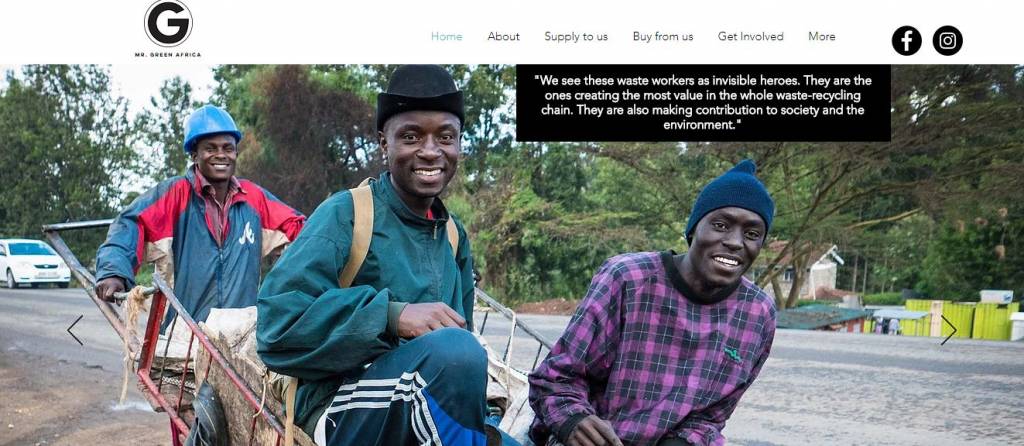 WeCyclers
In Nigeria, WecyClers offers convenient household recycling service using a fleet of low-cost cargo bikes called WeCycles.
We are powering social change using the environment by allowing people in low-income communities to capture value from their waste.
The company motivates families to recycle plastic bottles, plastic sachets, and aluminum cans. Collected waste from households is measured and collected on given days of the week. The families are given 'Wecyclers' points for every kilogram of materials given. The points are redeemable for goods such as cell phone minutes, basic food items, and household goods. Families receive collection reminders and reward updates directly on their mobile phones. After collection, Wecyclers combines the materials which they sell to local recycling processors.


Takataka Solution
Kenyan waste management company, Takataka Solutions, intends to change the way Kenyans think about waste. The company collects waste from households, businesses and factories.
We take the waste to our decentralized sorting sites where we sort it into more than 40 fractions. We compost the organic waste into high quality compost; the other materials (paper, plastic, glass, metal) we either recycle ourselves or do so through our partners. This allows us to achieve one of the highest recycling rates in the world – at 95%!
65% of waste collected by the company is organic waste. A small part of of it is sold as pig food, and the rest is made into high-quality compost called TakaSoil which is used as soil amendment to strengthen and rebuilds agricultural as well as garden soil.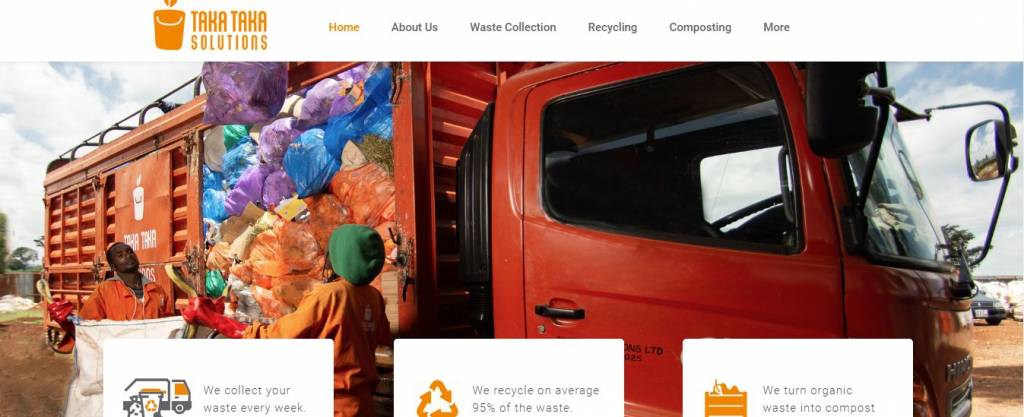 Repurpose Schoolbags
Repurpose Schoolbags is an initiative of Rethaka Foundation in South African. The initiative combines recycling, solar energy and education.
The backpacks are made from 100% recycled plastics and incorporate a solar panel that charges during the day while the child is walking to school. This, in turn, serves as light sources for the children to study and do their homework after dark.
The bags have been designed with reflective strips as a safety measure to make the children visible when walking to school early in the morning.
The plastics used to make the bags are collected from landfill sites and also in local schools that run campaigns to get their students to bring in plastics to be upcycled.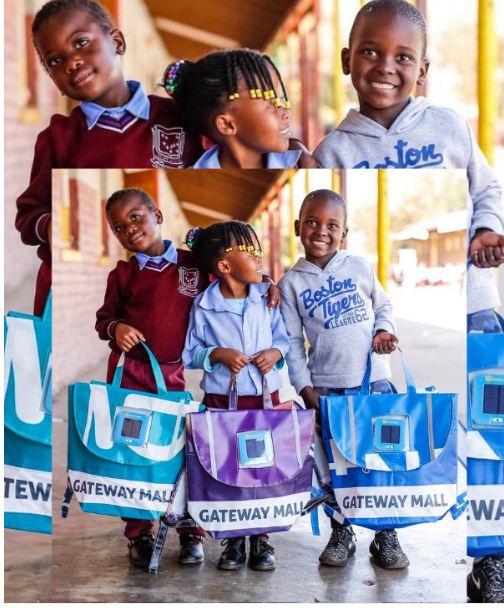 EcoPost
EcoPost is a social enterprise that gives an alternative to plastic waste management solution, which is one of Kenya's huge waste problem.
EcoPost collects plastic wastes and manufactures durable, environmentally-friendly fencing posts, road signages and outdoor furniture.
Plastics are often portrayed as a culprit of environmental degradation. But it doesn't have to be that way. Ecopost is a social enterprise that addresses the challenges of urban waste management (plastic pollution), chronic youth unemployment, deforestation and climate change.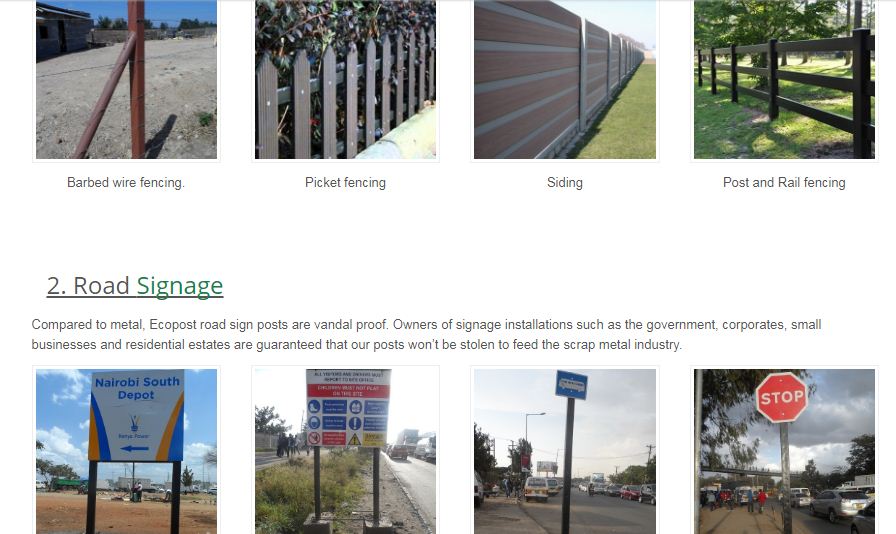 Eco-Shoes
Eco-Shoes is a Ghanaian cause based social commerce that up-cycles waste fabric, rubber tyres and spent footwear parts into beautiful shoes and related artifacts.
We recruit a critical mass of women, reformed street youth and people who are physically challenged to form the base of our production line. We tap into the potential of these individuals, who otherwise would be out of a job or below the poverty threshold, and improve their skills through continuous training.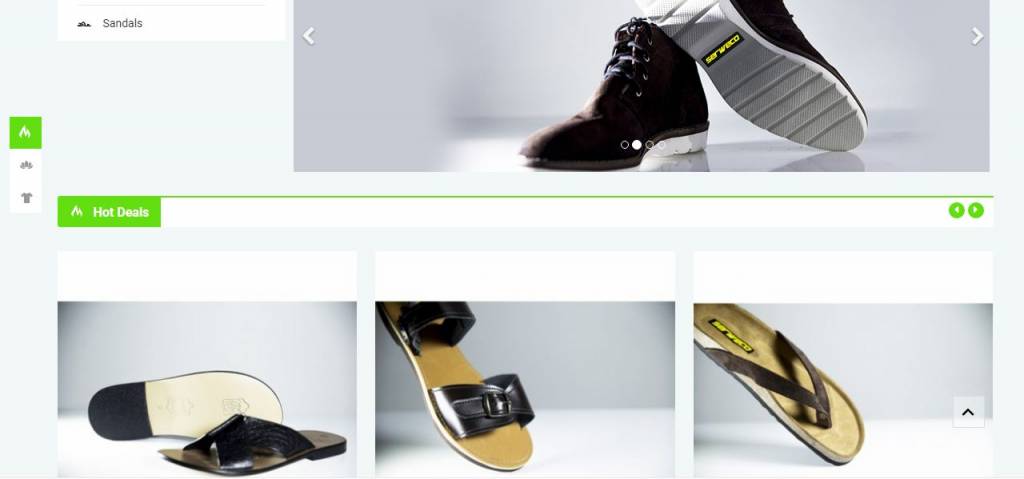 Conclusion
Waste management solutions and initiatives in Africa present a huge job and wealth creation opportunities. Excluding revenue from plastic recycling industry, global waste management market revenue was projected to increase from 265.61 billion US dollars in 2017 to 282.1 billion US dollars in 2018.
Do you want to venture into waste management? You may be interested in our articles on venture capital for African startups and crowd-funded loans available in 26 African countries.
If you enjoyed reading this article, please give it wings by sharing it.