AfricanStockPhoto is African and African-themed online stock photography marketplace owned by New African Photo Kenya Ltd. The photo marketplace has a wide range of photo categories such as tech, urban, food, people, sport, children, models and nature.
The photos are submitted by photographers on the continent and sold to buyers all over the world.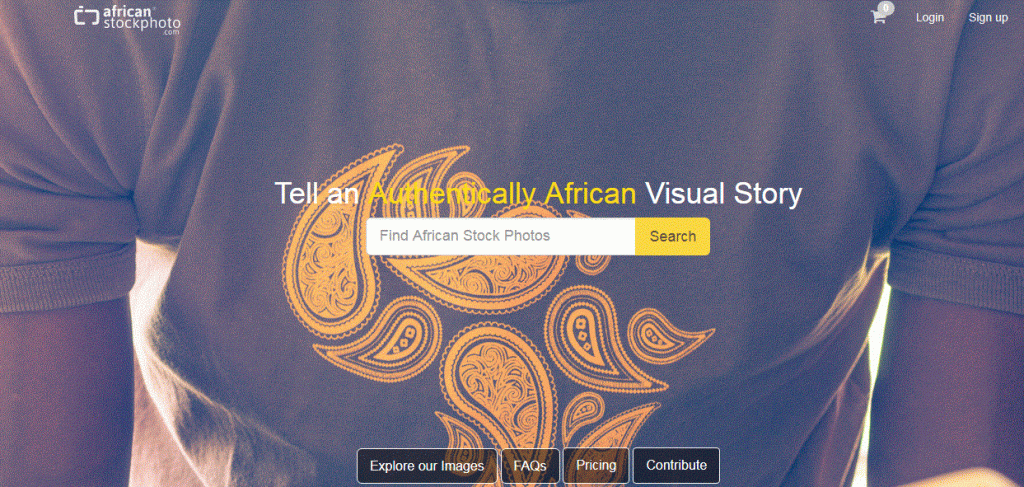 Photographers
What sells well?

Photos of people performing day-to-day activities in Africa. While images of sunsets, beaches and lions are all beautiful and welcome on our platform, what really does well is images of people using public transport, people eating local cuisine, shopping in supermarkets, etc. It is easy to find stock photography of wildlife; it is much harder to find images of day-to-day activities performed in a visibly African context.
Submission
To submit photos on AfricanStockPhoto, one needs to register on the website.
Pay-out from sales
Photographers retain 50% from every pay-as-you-go purchases or 70% of Image Pack purchases.
AfricanStockPhoto covers all transaction costs.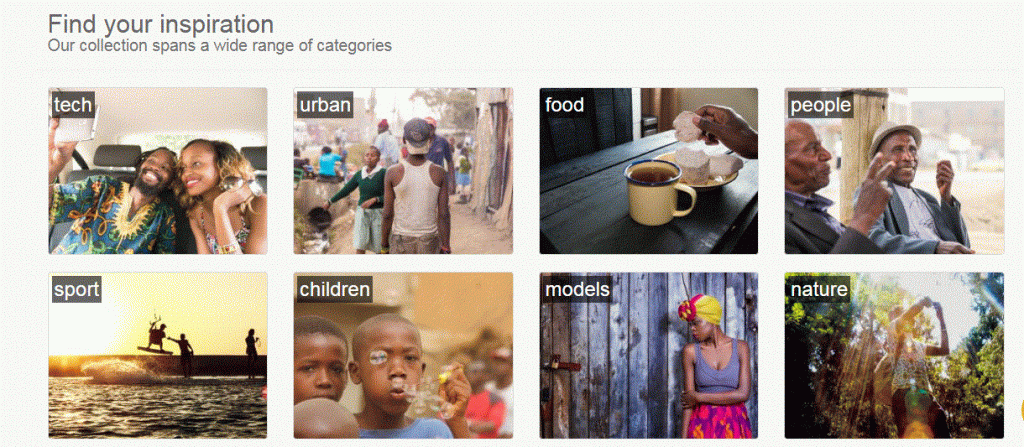 Comparison with other marketplaces
| Marketplace | Percentage kept from sales by the marketplace |
| --- | --- |
| AfricanStockPhoto | 50% |
| Shutterstock | 70% |
| iStock | 85% |
| Adobe | 67% |
Funds withdrawals
The marketplace supports most major Mobile Money providers in Africa, including MTN, Airtel, Safaricom and Orange Money.
How to withdraw funds
Once you have made at least $50 from your sales, the "Transfer Out" option will be available.
When you click "Transfer Out" you can pick from PayPal or Mobile Money, or Western Union.
When submitted, your full account balance will be transferred within a few working days.


AfricanStockPhoto discourages photos of flowers, sunsets, beaches, etc.
Image ownership
Photographers retain full ownership of their images.
You can sell or license them out elsewhere, and no exclusivity is expected.
Image protection
Images on AfricanStockPhoto are protected by advanced security features including single-use download links for buyers, and watermarks on all previews, except for low-res thumbnails in search results
You can learn more from FAOs.
Buyers
Delivery
Delivery is instant once payment is done.
Download links are sent automatically after payment.
Pricing
You can opt for pay-as-you-go by buying Gold or Silver license. Gold License is $20 and Silver License is $15
If you do not want to buy a license, you can buy image packs: 10 images are sold at $120 (once-off payment), 20 photos are sold at $150 while 50 photos are sold at $250
Payment
Licenses
All images on are royalty-free and licensed one-off. Royalty-free means that once purchased an image can be used for any purpose, commercial or not, and the buyer does not have to accredit the source of the image when doing so.
License terms
| Item/artefact for sale or distribution | Silver License | Gold License |
| --- | --- | --- |
| Sale or redistribution of: Gift wrapping, posters, post cards, calendars, stickers, tshirts/clothing, mouse pad, playing cards, keychain | Not permitted | Yes |
| Sale or redistribution of: Folders, Notebooks, Pen or Pencil and other stationery, board game/entertainment product, cup, mug, glass, other promotional items | Only if image plays minor role | Yes |
| Sale or redistribution of: Any form of digital design template, e.g. for website designs, advert banner templates, powerpoint/flash/etc presentation templates. Phone/computer wallpapers or screensavers. Logo or emblem for a company, product or service | Not permitted | Yes |
| Sale or redistribution of: Desktop or mobile software, Film or video clip, any other digital design | Only if image plays minor role | Yes |
| Resale of the image as is, via stock photography platforms or other medium | Not permitted | Not permitted |
Conclusion
The stock photography industry is traced back to 1900s in the US. It has grown tremendously since that time. AfricanStockPhoto marketplace has the potential to enhance the authentic representation of Africa and empower photographers on the continent financially.
More information