Senegalese-American musician, Akon, is building crypto city in Senegal. The president of Senegal Macky Sall has given the musician 2,000 acres of land in Dakar to build the city, which will be known as Akon City. The main form of exchange and transaction in Akon City will be Akon's cryptocurrency version, Akoin, a new cryptocurrency. He is also working a similar project in Kenya.
Akon, whose real name is Aliaune Thiam, was born in St. Louis, Missouri, USA and spent a significant part of his childhood in Senegal.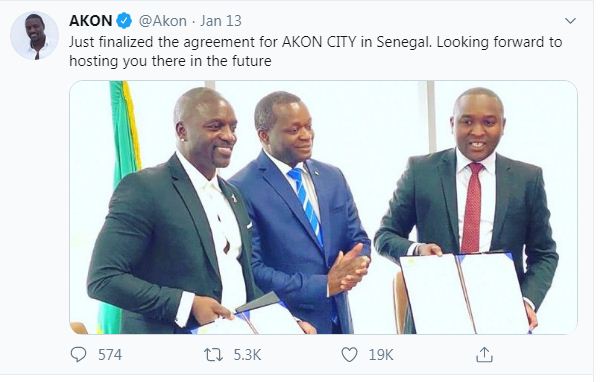 Akoin in Kenya
After a successful Akoin pilot phase in Kenya, the cryptocurrency project will be rolled out nationwide.
The pilot involved residents in Western Kenya conduct transactions using Akoin and later convert the cryptocurrency into mobile airtime. The cryptocurrency will facilitates swapping of cryptocurrencies, fiat and mobile credits.
What is Akoin?
Akoin is a new cryptocurrency, DApp (decentralized application running on blockchain), and App ecosystem created by Akon, which seeks to create opportunities and provide a trusted digital currency for young entrepreneurs in Africa and other emerging economies.
Akoin allows consumers to earn, save and spend cryptocurrency directly from their smartphones through a range of crypto-powered entrepreneurs building applications in the Akoin Ecosystem.
FiFi can not recommend investing in any other cryptocurrency other than Bitcoin. Bitcoin is sufficiently decentralized and digitally scarce, unlike all other cryptocurrencies. See also our post on shitcoins and scamcoins for more information about this.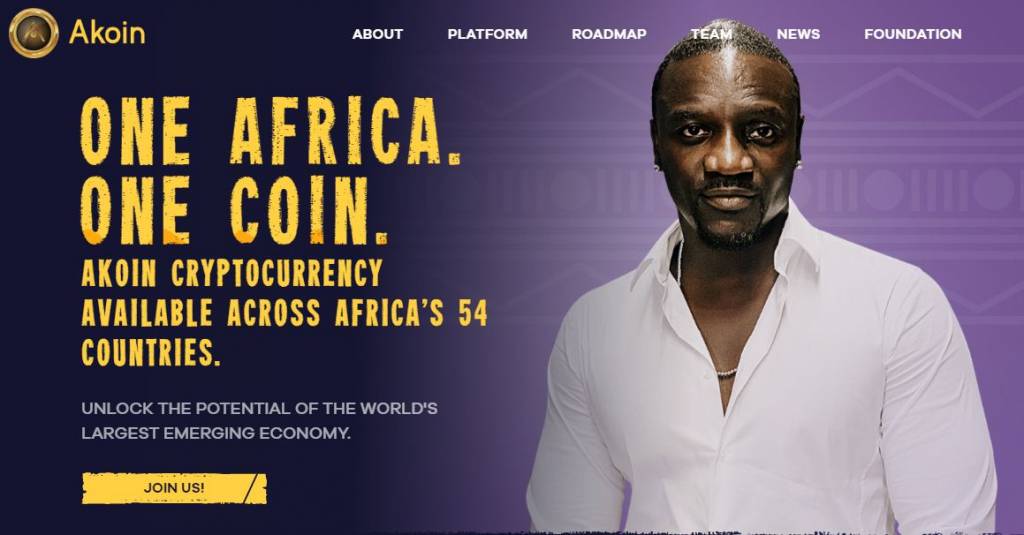 The Akoin Ecosystem
Young entrepreneurs are everywhere, now, with Akoin, they have both a currency and a platform to help them make positive economic and social impact – Akon
The Akoin Ecosystem intends to unlock the potential of the world's largest emerging economy through the creation of a trusted cryptocurrency with a vision to innovate revenue-generating opportunities that support and empower youth entrepreneurship and growth across Africa and the world.
The ecosystem brings together digital and real-life tools and services to empower consumers to earn, save and spend cryptocurrency while providing an opportunity for entrepreneurs and brands. Some services and tools in the ecosystem are:
Marketplace
For entrepreneur building DApp /Apps to reach Africa, AKoin earning, saving and spending opportunities, crypto discounts and reward programs for users.
Exchange
Multi-currency wallet and private exchange providing a secondary market for DApps crypto-currencies to trade in and out of Akoin.
Trusted Cryptocurrency
Akoin trusted cryptocurrency will be used in the marketplace in many ways such as exchanging into pre-paid mobile phone minutes or local fiat, pay for products or services.
Akoin Launch
Akoin will be launching beta platform soon. You can apply to get on the list to join exclusive group of beta testers. You will have access to the early release of the Akoin platform and be able to check out and provide feedback on the platform as it grows and develops.
Conclusion
Apart from music, Akon is an entrepreneur and philanthropist, who founded Akon Lighting Africa, which provides scaled solar power solutions in 18 African countries.
Further Reading