Over the past decade, Africa has transitioned from being an underdeveloped region to a continent to watch in socioeconomic matters. One of the attractive sectors in Africa is financial technology (fintech). According to the World Bank Global Findex, about 60% of the population in sub-Saharan Africa don't have a bank account. As such, fintech startups have been beneficial in enhancing financial inclusion in the region.
Fintech in Africa
Since 2017, fintech in Africa has grown by 60%.
Fintech funding in Africa in 2020 was oer $700 million.
Sub-Saharan Africa is the global leader in the use of mobile money. For instance, the reach of the mobile money sector in West Africa is 13 times wider than local banks.
With these figures in mind, this article will highlight 5 of the best fintech startups in Africa to watch in 2021.
1. Bitpesa

Bitpesa, which recently rebranded as AZA Group, is a payment and cryptocurrency exchange platform. It allows clients to buy or sell Bitcoins using African currencies. Its blockchain structure also incorporates bank transfers as well as payments through mobile money. The aim of these features is to enable its clientele conduct foreign trade easily.
Bitpesa operates in African markets including Kenya, Tanzania, Uganda, Morocco, Ghana, Nigeria, South Africa, Ivory Coast, Benin, Togo, and Senegal. In 2018, it acquired TransferZero; a digital money transfer firm from Spain. Its funds are from 12 investors including Sompo Holdings and the Development Bank of Southern Africa. It has acquired funds worth $30 million over 6 rounds. Its last round was a debt financing round that yielded $15 million.
These statistics are an indication of Bitpesa's potential. The mobile money ecosystem in Africa is large and is expected to grow even further as more people rely on their phones to bank their money, conduct business transactions, or pay their bills.
With Bitpesa having a substantial funding and expansive structure through the acquisition of TransferZero, it is expected to benefit from this market opportunity. Additionally, it is one of the well-established cryptocurrency exchanges. With digital currency gaining popularity in Africa, this startup is expected to record substantial growth. As such, it is one of the African fintech startups to watch in 2020.
2. Cellulant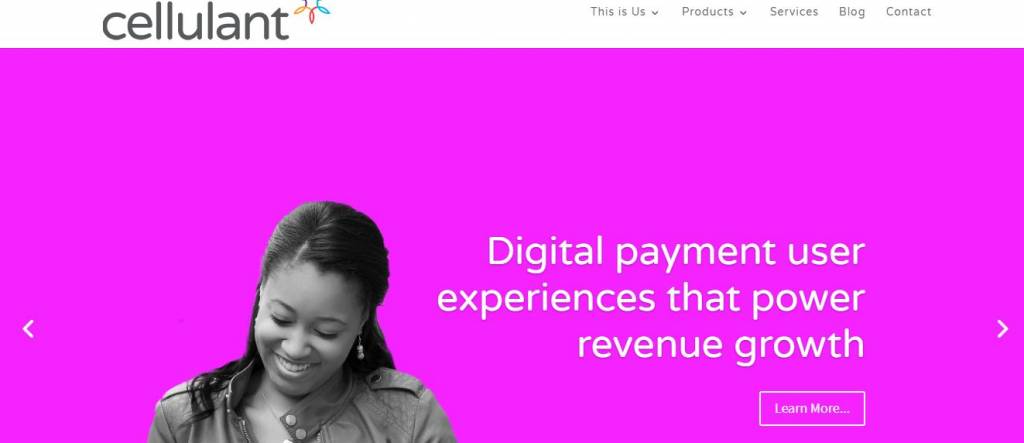 Cellulant is a one-stop payment startup that began in Kenya. Since its establishment in 2004, it has expanded to other 33 African countries including Uganda, Zambia, Nigeria, Ghana, and Botswana. Through its elaborate structure, it has efficiently integrated a large number of customers, businesspeople, mobile network operators, and banks.
The key factor that drives Cellulant's operations and substantiates its growth prospects is convenience; a principle that is esteemed in the modern world. Just like in the developed countries across the globe, a large percentage of the population in African nations are attracted to platforms that enable them pay their bills and engage in money transfers from the comfort of their homes or offices. Cellulant offers exactly that.
The fintech startup currently processes about 12% of all the digital payments in Africa. Clients are able to shop, pay for utilities, track their expenditures, save, and acquire loans on this platform with ease. Its efficacy and trustworthiness is ascertained by the fact that it has large clients such as Multichoice and JamboJet Airlines. It also collaborated with the Nigerian government on its Growth Enhancement Support Scheme.
The company has a funding of about $54.5 million. Its investors include The Rise Fund, Velocity Capital Private Equity, and Satya Capital. These finances are bound to push it to higher heights. Based on its current position and potential, Cellulant is one of the fintech companies in Africa to watch in 2021.
3. Akiba Digital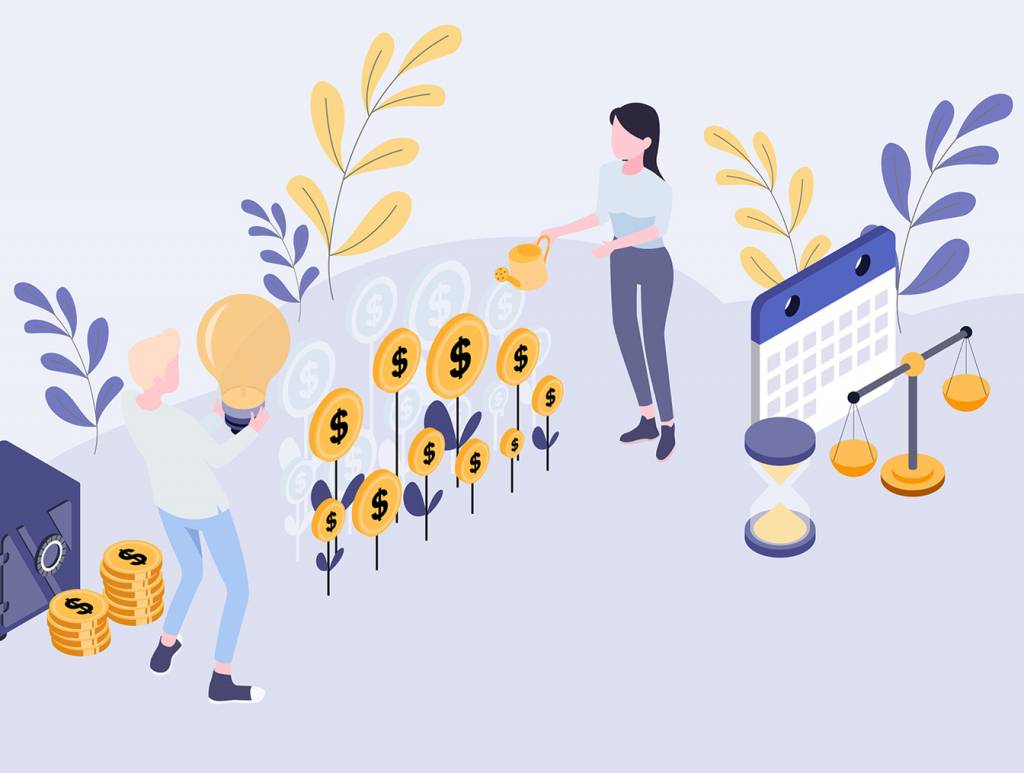 Africa is made up of developing and underdeveloped nations. With poverty being one of the key challenges facing the region, most individuals live from hand to mouth. To solve this problem, there is need to establish modern systems that encourage the populace to save for a better tomorrow. South Africa's Akiba Digital is one such system.
The app, which was introduced in 2017, uses artificial intelligence, big data, and data visualization to assist it clients achieve their saving goals. It is also one of the promising financial literacy startups in South Africa.
Through its financial literacy "Gugu," users are enlightened and guided on how to attain their financial objectives. Its platform also includes a marketplace and other financial services. By focusing on personal finance management in a region that is striving to enhance financial inclusion and literacy among its populace, this fintech startup is bound to record significant growth in the coming years.
Another reason that justifies the inclusion of Akiba Digital in the list of the best fintech startups in Africa to watch in 2021 is its financial data. With a seed funding round acquired in 2018, the company has sufficient capital to expand its operations. Its key investor is Startupbootcamp.
4. Jumo

Jumo is one of fintech startups in South Africa to watch. Jumo is a marketplace whose services are linked to the growing subsector of mobile money. Its dealings integrate mobile network operators, SMEs, and the general populace. Through its extensive use of data science, the firm has developed feasible savings and credit products. It also works with insurers to offer different types of insurance to individuals and businesses.
This firm, which has proved to be one of the best African fintech startups to watch in 2021, has expanded to other African countries such as Ghana, Rwanda, Zambia, Tanzania, Kenya, and Uganda. Besides, it is the first ever startup from South Africa to be chosen by Google Inc. for the Launchpad Accelerator. This is proof that its potential is not just visible from an African lens but from the broader global tech scene.
Since its establishment in 2014, it has offered its services to over 7.5 million clients. Its growth is also observable through its workforce expansion. It currently employs about 300 professionals, up from 7 when it began. Its 8 funding rounds have yielded $91.7 million. It has a total of 10 investors including Goldman Sachs, Odey Asset Management, and Finnfund. With this financial backing and its proper positioning in the market, Jumo is bound to grow significantly in the coming years.
5. Yoco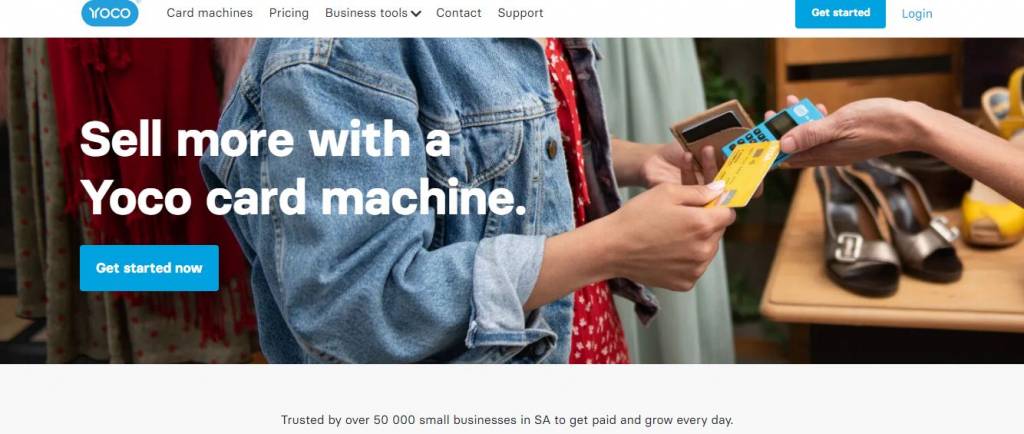 Yoco is another South African fintech that qualifies to be listed a one of the best African fintech startups to watch in 2021. The portion of South African SMEs that accept card payments is barely 10%. Upon commencing its operations in 2015, the firm has focused on changing this narrative.
By creating an app that enables users to make payments via their mobile phones, Yoco has served over 50,000 SMEs. Out of these clients, 75% had never used the concept of card payments. These figures prove that the firm has the potential to expand its customer base in the region and other African countries.
Its growth potential is further enhanced by the financial backing it receives from its investors. It has a total of 15 investors including Futuregrowth Asset Management, Partech, and Quona Capital. It has had 5 funding rounds resulting in $23 million. With this foundation, the sky is the limit for this budding African fintech company.
Final Thoughts on Fintech Companies in Africa to Watch
Over the years, Africa has made news for all the wrong reasons. However, in the past decade, the introduction of various developments has led the world to view the continent in a different light. The emergence of different fintech companies is one such development. The strategies and position of the firms mentioned in this article substantiates their inclusion in the list of the best African fintech startups to watch in 2021.