Bit Sika app is a simple remittance platform that uses blockchain technology to provide quick money transfer services to Ghana, Nigeria, Cameroon, Gabon, Senegal, Ivory Coast, Mali and Mauritius at no fees.
In October 2, 2019, Bit Sika announced that transactions on its platform have reached a milestone of 1 million.
We at @BitSikaAfrica are happy to announce that as of this afternoon, we have processed over $100,000 in transactions for the app we released two weeks ago. This amount constitutes deposits, withdrawals and transfers. 100k may not be too much in the grand scheme of things,… pic.twitter.com/mPoxb8gVqj

— Soft Grunge (@atsudavoh) October 3, 2019
How to Sign Up
You need to use Gmail account to sign up into the BitSika app. Google takes that responsibility to manage the passwords of the users to ensure safety. You will need to download the app onto your phone. Each user is assigned with a username starting with a Dollar Sign (e.g. $joseph, $atsu, $mary, etc.).
How It Works
Depositing
Bit Sika app has an interface which displays how much one has stored in the wallet or on the app. You can deposit money on the app via a variety of payment methods. Each deposited amount is virtually exchanged into a USDC stable currency, issued by Coinbase and stored in the app as your balance. If not spend, the deposited amount never changes its value.
USDC is a stablecoin backed by US dollars, which are held in reserve by regulated financial institutions. The tokens themselves are also issued by regulated financial institutions, and every token can be redeemed for one dollar — effectively providing a price stable cryptocurrency.

Supported Payment Methods
Supported payment methods at the moment are mobile money (Ghana), bank transfer (Nigeria), Credit/Debit cards (worldwide), and Bitcoin (worldwide).
In the coming months, we aim to support more payment methods for deposits, like BNB, USDT, Mpesa, and Mobile Money services in East African countries.
Sending
You can send money to anyone who has the Bit Sika app in the supported countries by using their usernames. The process is instant. You can send as little as $0.01 (micro-transactions). The receipient receives the money in less than 5 minutes.
Withdrawing
Bit Sika users can decide to withdraw/cash-out money from the app to their private bank accounts or other digital wallets such as mobile money. Withdrawals lead to a proportional reduction in a user's balance at the current market exchange rate.
Moving money between countries happens with the help of crypto in the background, but our users are not even aware of this. These USD credits are believed to be the best way the African market woman or trader will get access to the USD without hustle and toil. It is also believed to be a great store of value for the user who wants to hedge their assets from unstable currencies.
Fees
Bit Sika does not have flat fees, percentage fees or exchange rate manipulations.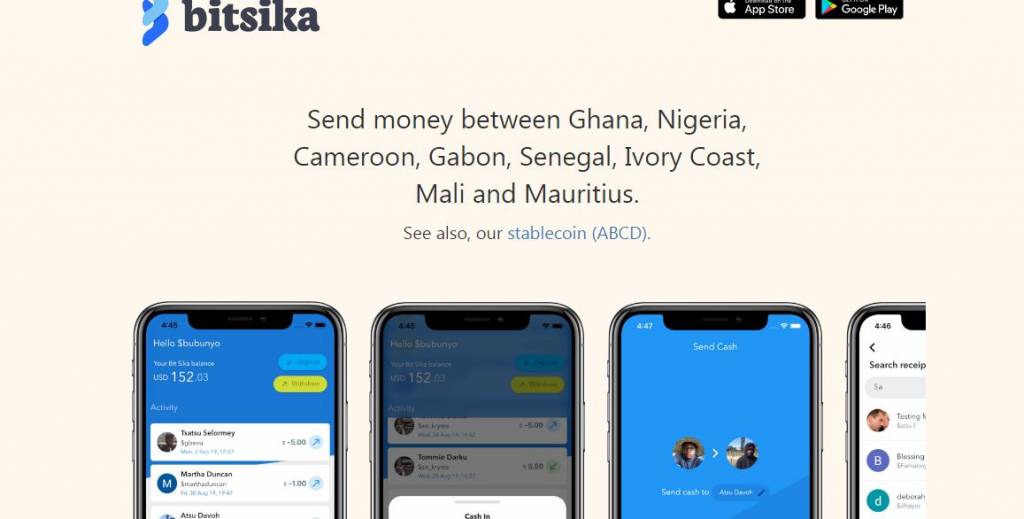 How Does Bit Sika Make Money?
The app makes money by having money. The app is designed so that people will be incentivised to spend money within the app itself instead of withdrawing. One of the incentives is the users' ability to store their balance in USD credits whose value never changes. As more users spend their money on the app, Bit Sika earns from interest on fiat and crypto reserves. Another source of revenue will be percentage Bit Sika charges on merchant API for businesses that want to collect money from users from all over Africa and beyond using Bit Sika credits.
Conclusion
Bit Sika is taking a long term approach to create value and profit in Africa. The startup is looking to solve the problem of huge fees for transactions and international money transfers and geographically segmented banking systems. The startup plans to become the banking alternative in Africa for the crypto age.
More Information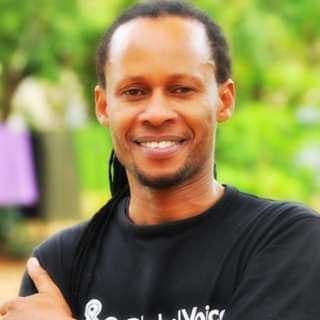 Ndesanjo is an experienced blogger and journalist. He was named one of 100 Influential Africans in Media Category. His mission is simple: making finance work for everyone.
Read more about Ndesanjo and the whole editorial team at FiFi.