South Africa ranks second in the trade of Bitcoins in Africa after Nigeria. Due to economic uncertainties and political tension in South Africa, most people turn to Bitcoin as an alternative investment option. The increase in the trade of Bitcoins in South Africa began when the then Minister of Finance stepped down from office.
The online Bitcoin trading platform eToro saw a significant increase of 671% in the trade of Bitcoin in 2017 from January to November in comparison with the previous year. However, there was a hitch in 2018 when the government started regulating the currency.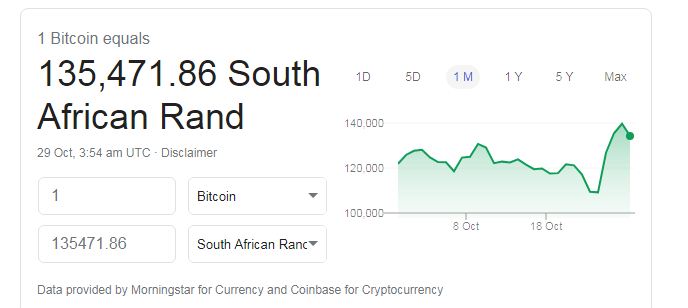 Bitcoin Exchange Platforms in South Africa
The regulation of Bitcoin is done by the South African Reserve Bank (SARB). It does not treat Bitcoin as currency but as Crypto Assets. SARB requires that firms wishing to trade in Bitcoin register with the Financial Intelligence Center as a way of taking care of the risk related factor. The trade of cryptocurrencies has led to the increase of Bitcoin scams. Therefore, the role of SARB is to address the issue.
Buying Bitcoin in South Africa
There are many exchange platforms where potential buyers can buy Bitcoin. It is important for every buyer first to ensure that he or she has a wallet before he or she can but Bitcoins. Once you have a wallet, you can choose the platform you wish to use to buy Bitcoins.
There are various ways to purchase Bitcoins. Some of the ways include buying Bitcoins from online platforms. Some of the platforms include Luno, Coinmama, CoinCorner and Bitit. Each platform has its advantages and disadvantages.
The other way to buy Bitcoin is through Bitcoin ATMs, although they are few. There are only five Bitcoin ATMs in South Africa which are in Cape Town, Pretoria, Johannesburg and Nelspruit. With an ATM, it is possible to buy Bitcoin easily using cash since it does not require sign-ups and verification. However, their transactions are usually high with the fees ranging from 5% to 10%.
You need to have a Bitcoin wallet on your phone to scan QR code at the Bitcoin ATM while depositing Bitcoins that you just bought. Luckily, many merchants accept Bitcoins in South Africa, where you can spend your Bitcoins. Luno reported that some of the merchants include bookshops, fashion clothing, boutiques and hula hoop performers. With the government's initiative to control and address issues of scam in South Africa, the trade of cryptocurrencies has taken root and it is doing well.
Some of the oldest Bitcoin exchange platforms in South Africa include ice3X (iceCUBED) and Luno. It is more secure and faster to buy Bitcoins from the exchange platform, especially for those trading in them for the first time. Luno only has customer Bitcoins and Ethereum and it has an app that makes mobile trading easy and fast. With iceCUBED, you can buy Bitcoin and other cryptocurrencies such as Litecoin, Ethereum, Zcash, Neo and Bitcoin Cash. It also has a mobile app.

Trade Bitcoin in LocalBitcoin
LocalBitcoin shows you people near you that are selling or buying Bitcoin. Through the website, you can state whether you want to buy or sell Bitcoin and trade with other users. The trade can be carried out through the website or using escrow or bank transfers. You can also meet the seller face to face.
Buying Bitcoin Using PayPal
You can use PayPal to buy Bitcoin online. However, it is risky to trade using PayPal for the vendor since the transaction cannot be reversed. You can use VirWox exchange to trade in Bitcoin using a PayPal account. You need first to purchase Linden, a virtual token, and then use them to buy Bitcoin.
Buying Bitcoin Using Credit or Debit Card
If you wish to trade in Bitcoin using debit or credit card, it is wise to use CEX.IO. You need to first add your card to the system and then deposit money. Having done that, you can then buy Bitcoins. It is a requirement to pay USD or EUR rate in the CEX.IO exchange with an additional 3.5% credit card fee and a $0.25 fee for deposit.
How to Sell Bitcoin in South Africa
If you wish to sell your Bitcoins, here is what you need to know. Selling Bitcoin when everyone else is trading could make you get into some problems. To make a profit, ensure that you do not sell your Bitcoins when everyone else is selling. In order to sell your Bitcoins, there are a few steps that you need to take. Here are the steps.
Step 1: Sign up for an Exchange Account
Selling Bitcoin through an exchange is safer and fast. Exchange platforms act as middlemen for cryptocurrencies where they offer a platform and trade them for you. There are many exchange platforms that you may opt to use. Once you have created an account, link it to your bank account so that it becomes easy to withdraw your earnings.
Step 2: Transfer Bitcoin to Your Exchange Wallet
You will need to ensure that your Bitcoins are in your wallet so that you can then sell them. Use the transfer function available for your wallet and then wait for the confirmation message that your Bitcoins have arrived. It can take several hours or days, especially during busy times.
Step 3: Place an Order to Sell
Once you have signed up, linked the wallet to your bank account and deposit your Bitcoins to your exchange wallet, you can now sell your Bitcoins. Select that you want to sell and then input the amount you wish to sell. Then place a sell order so that they can sell at the current market price. However, you can place a limit order so that they can only sell when the market price is at the figure you would like. Once you have done that, the rest of the transaction doesn't need much of your input. The trade should be quick in case they are selling at the prevailing market price. Bitcoins will be transferred from your account, while in turn, it will be deposited with the fiat currency that you choose.
Step 4: Transfer the Funds to Your Bank Account
It is always safe to withdraw funds from the account to your bank account. From the menu, select "Withdraw" and then choose "bank wire" in the "To" field. Then select the amount that you want to send o your bank account and then crosscheck to confirm that all the details are correct. Finally, choose "Withdraw" so that the transaction is complete.
Conclusion
The means of conducting the a Bitcoin transaction is different depending on the exchange platform that one is using. Some sites have exclusively online transactions through bank transfers, while other sites like LoaclBitcoin and Paxful have various options such as Moneygram and gift cards. Some of these methods are time-consuming. Before deciding to sell your Bitcoins, ensure that many people are not trading to avoid problems.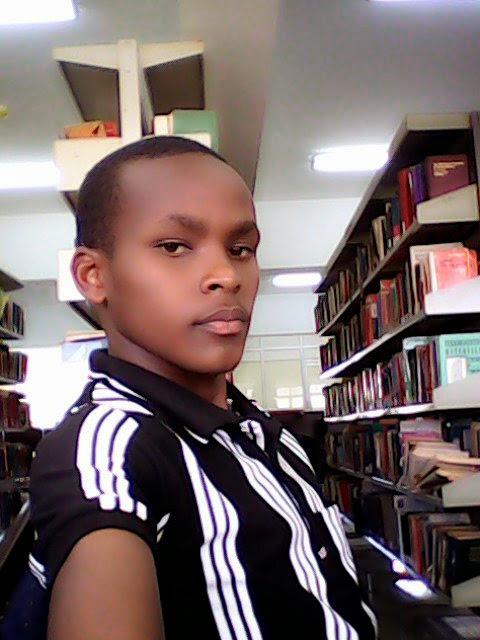 Vincent is a Kenyan writer with an interest in finance, business, technology and health niche. He holds a Bachelors degree in Applied Statistics with computing from the University of Eldoret.