Bithub Africa, a commercial Blockchain Accelerator, is working on ways of using solar power to mine cryptocurrency. In an interview with news.bitcoin.com, John Karanja, its Chief Executive Officer, said that plans are underway to spread the technology to other parts of the continent. The accelerator is located in Nairobi, Kenya.
Mining is essentially utilizing computer power to process transactions, securing the network, and essentially keeping everyone in the system sane. […] The software and hardware enable the miners to highlight and process transactions, from which they earn a fee for upholding the network in terms of faster processing and the just-issued bitcoins. And all this happens within the precepts of mathematics.

Crypto mining has, however, faced a lot of criticism and scrutiny due to claim of environmental pollution that comes along with the use of computational power and energy during the mining process. It has been argued that Bitcoin mining, for instance, uses as much power as Ireland.
Green Mining in Kenya
There is an interconnection of cables and devices such as an inverter at the accelerator's premises. The inverter is then connected to a controller that is connected to a battery and linked to a 200 watt solar panel. There is also a photovoltaic module that is interconnected to the roof at a certain angle to increase the amount of sun light that the solar panel captures. A normal solar panel is enough to provide adequate amount of startup node in the network that is used to run the blockchain software.
Founded in 2015, Bithub aims to adopt blockchain technology to solve Africa's problems. It plans to ensure access of financial services and energy by incorporating Bitcoin. The company uses minimum air conditioning to ensure that the mining rigs do not overheat.
There are other Kenyan miners such as Eugene Mutai who has been actively involved in crypto mining and has reaped a lot mining. This shows that there is huge interest in crypto mining and Bitcoin in particular in Africa. Two main BTC Lightning nodes support the payment unit for the company since they are able to produce three million transactions per second (TPS).
Advantages of Solar Power
With the unreliable hydroelectric power, solar power is an excellent way of solving Africa's energy problem. There are many advantages associated with crypto mining using solar power. Among the advantages of solar power is that it is cheaper compared to electricity that is generated from hydro and fossil fuel.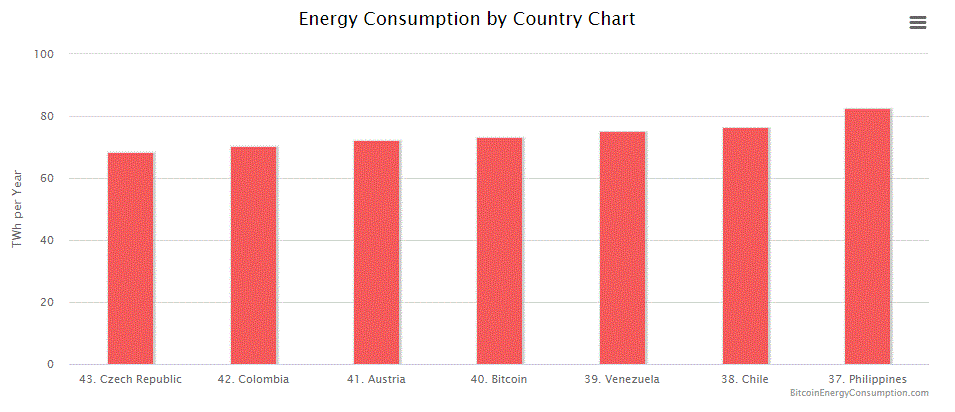 Challenges Facing Solar Power
Solar power significantly relies on sunshine. Whenever there is sunshine, the solar panel converts sunshine into energy. Therefore, this means that whenever there is cloud cover, there will be no generation of solar energy. However, it is important to note that there are some solar panels that use batteries to compensate for the insufficient sunlight. Karanja added that the project is still far from being adopted in the mainstream. He also added that they are planning on educating more engineers so that they can deploy the technology in other African countries.
Misconceptions About Mining
Crypto mining has been faced with a lot of criticism by activists with claims that it is not environmentally friendly. Their argument is based on the technology's huge electricity consumption. Some argue that developing business models that use renewable energy will play a critical role in generating digital coins. Karanja believes that crypto mining in Africa will spur innovation in sustainable energy solutions.