Investing in cryptocurrency does not require one to have a lot of cash. Luckily, with $1, you can still buy cryptos. Cryptocurrencies are digital currencies that have a monetary value. Hence, to get started, you will need to exchange money for cryptocurrencies.
We highly advise our readers never to invest in what they cannot afford to lose. The investment has risks just like any other investment. Therefore, one can earn or lose. Lack of money should not stop you from trading in cryptos since you can benefit from cryptocurrency investment. But how can you buy cryptocurrencies using M-Pesa?
Buying Bitcoin With M-Pesa
You need to follow these steps to buy Bitcoin with M-Pesa:
Visit a cryptocurrency exchange you want to use and sign up for free to create an account.

Check your email to confirm the registration details you just indicated.

Once you are on the exchange, select the trader who meets your requirements. For instance, some sellers have a minimum of Ksh 1000, while others have a minimum of Ksh 10,000. Then check the reputation of that particular seller before you can buy. Ensure that you only trade with sellers having 100% feedback score.

Once you trust the seller, click on buy Bitcoin next to his name to buy. The website will redirect you to a page with terms and conditions. Read the terms and conditions of the seller.

After you have agreed with the terms and conditions of the seller, then enter the amount you wish to exchange for Bitcoins in Kenyan shillings. You will see the number of Bitcoins you will receive.

Then make payment using M-Pesa and then confirm the amount. You will then receive Bitcoins immediately.
Ensure that you only trade with a seller with a good reputation. Ensure that the seller has a 100 percent feedback score.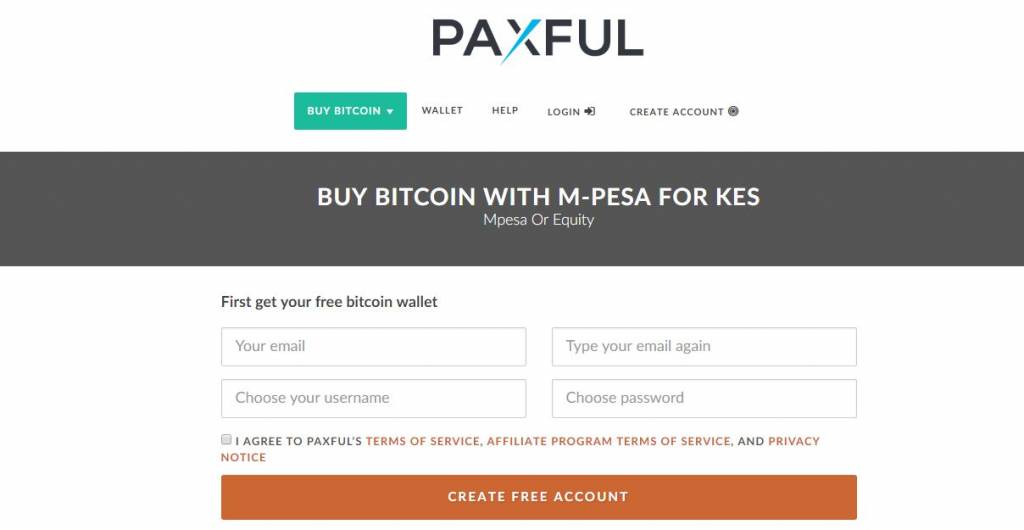 How To Withdraw Bitcoin to M-Pesa
It is possible to withdraw Bitcoin to M-Pesa. Here is a simple way to go about it. Identify a trusted Bitcoin seller that is dealing with Bitcoins withdrawal to M-Pesa. Send the Bitcoin that you wish to withdraw to them. Then they will send you cash to M-Pesa that is equivalent to the Bitcoin you sent. You can then withdraw the cash via M-Pesa.
You must learn the following essential elements of cryptocurrencies that you will frequently be using.
Bitcoin Wallet. A bitcoin wallet is a digital purse for the safekeeping of cryptocurrencies. The wallet has an option to send, receive and back up your cryptos. To receive funds into your wallet, you will need to provide the sender with your wallet address. The wallet address is like a bank account number or M-Pesa mobile number. Take caution to backup your wallets' private and public keys offline in a secure.
An exchange. This is a marketplace where people sell and buy digital currencies online. People do not have to meet since they can exchange digital currencies through the internet. In Kenya, there are several exchanges available that one can use to trade.
Merchant Exchanges
There are popular platforms that one can buy cryptocurrencies using M-Pesa directly. They include:
Paxful
Paxful is a popular exchange that one can use to buy Bitcoin in Kenya. Once you sign up, you can buy, sell and exchange Bitcoin using Mpesa. It has a simple and fast registration process. It is the best platform to trade in crypto since it has customer support and also the presence of African Bitcoin community.
LocalBitcoins
LocalBitcoins is a platform that only deals in Bitcoin. You need to sign up first and activate your account through a link that is sent to your email to get started. Once you have done that, you can navigate through and look for merchants' profiles so that you can trade.

Localethereum
Localethereum is a platform that only deals in Ethereum and you need to sign up first. On this platform, you can trade in Ether, a cryptocurrency on Ethereum platform. Before engaging with any seller, view their performance first. Luckily, there is a third party financial management service, escrow, that you can use to send money to the seller and ensure that he doesn't run away with your money.
On Paxful and LocalBitcoins platforms, merchants tend to sell cryptocurrencies at prices higher than the market rates while they buy at market prices or even at lower prices.
Trading Exchanges
These are platforms that brings buyers and sellers together by matching their orders. The seller makes a selling order while the buyer makes a buying order and once the two matches, the exchange takes place automatically. Trading exchanges have wallets where one can deposit and withdraw cryptos. Since trading exchanges do not have public and private keys, this makes them unsafe to hold cryptocurrencies.
The following are some of the trading exchanges in Kenya:
KuBitX
KuBitX is a secure and a fast platform for trading in cryptocurrency. It was established through collaboration between several companies and consulting firms such as PriceWater House Coopers (PwC). In addition, the platform maintains the integrity of its users.
The company has introduced two products: the digital asset exchange, a marketplace where people can trade in crypto coins easily and the Hybrid OTC wallet, a digital wallet for the safekeeping of the cryptocurrencies. You can deposit and withdraw as well as buy and sell cryptocurrencies.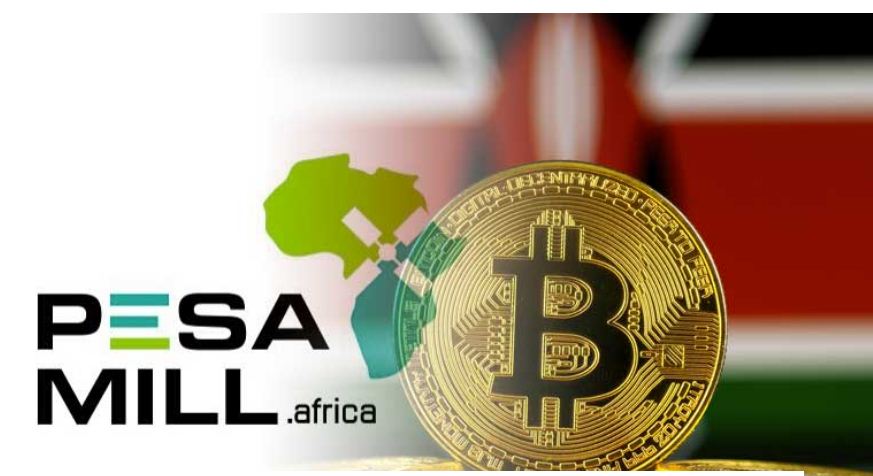 PesaMill
PesaMill is a peer-to-peer cryptocurrency exchange platform that enables users to trade in cryptos using different payment methods. Some of the payments methods that you can use include M-Pesa, Visa, MasterCard and bank transfers. It has an easy and user-friendly interface and also customer care service.
Conclusion
Cryptocurrencies are volatile. You need to buy them after a thorough research and with caution. Remember not invest what you cannot afford to lose.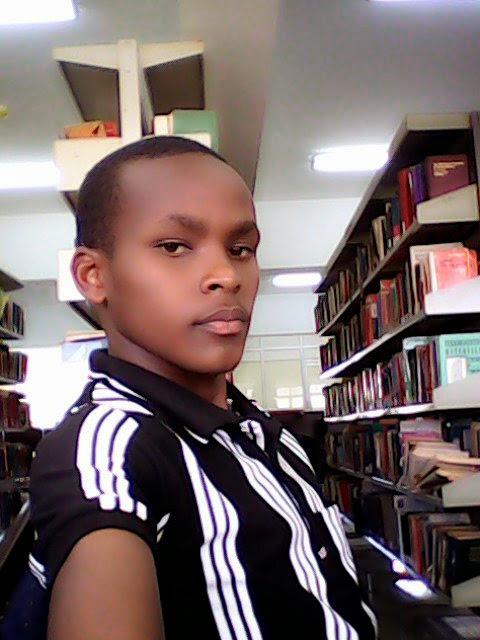 Vincent is a Kenyan writer with an interest in finance, business, technology and health niche. He holds a Bachelors degree in Applied Statistics with computing from the University of Eldoret.