The high rates of unemployment faced by young people continue to be of major concern around the world. The global youth unemployment rate was worryingly high at 13.1% in 2017. This unemployment rate has resulted in the youth resorting to alternative ways of having gainful engagement. This has always led them to entrepreneurship.
Entrepreneurship is the capacity and willingness to develop, organize and manage a business venture along with any of its risks in order to make a profit. — Business Dictionary
Barriers to Entrepreneurship in Africa
Lack of relevant entrepreneurial education and skills.
Lack of prior entrepreneurial or work experience.
Reduced or inexistent access to markets and networks.
Weak or a non-existent entrepreneurship support ecosystem.
Limited access to information or to financial resources.
Pillars of Entrepreneurship Success
Entrepreneurship is not easy. According to the April 2014 Kauffman Index of Entrepreneurial Activity, 0.28 percent of adults per month started a new business in 2013. Out of those new businesses, the majority will not survive. So, what sets the successful businesses apart from the failed ones? And what tools does a budding entrepreneur need to succeed?
This article will point out a few of the many pillars that define the success of any entrepreneurship.
1. An Idea and Market
An idea refers to the kind of business you want to do while market is the people who will buy your products or services. A good idea is the basis of a successful venture. The availability of a market is the indicator of the sustainability of the business venture. You need to spend adequate time researching your business idea, the market and evaluating the demand for your product or service. Successful startups thrive by "adding value within the problem."
In 2010, Lorna Rutto quit her bank job in Kenya to start a waste recycling business, in an attempt to solve a problem. Her company, EcoPost, collects and recycles waste plastic into aesthetic, durable and environmentally-friendly fencing posts as an alternative material to timber.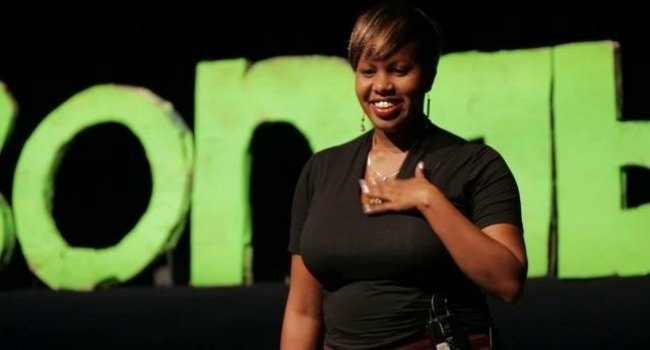 2. Analyze and Understand Your Competition
For your business to be successful you need to understand who you are competing against. You have to keep tabs on your competition and establish what they do to stand out or how you compare against them. Research your competition thoroughly to find out their strengths and weaknesses. And, see what types of threats your competitors pose to your business. By analyzing your competition, you are likely to find out how you can use their weaknesses to strengthen your business.
3. Hard Work
This is another key pillar that will guarantee a success. You need to work consistently every day and offer quality products or services. There is therefore need to treat the business as a serious undertaking and not a side hustle or an alternative. Taking your entrepreneurial venture seriously will even make people rely on you.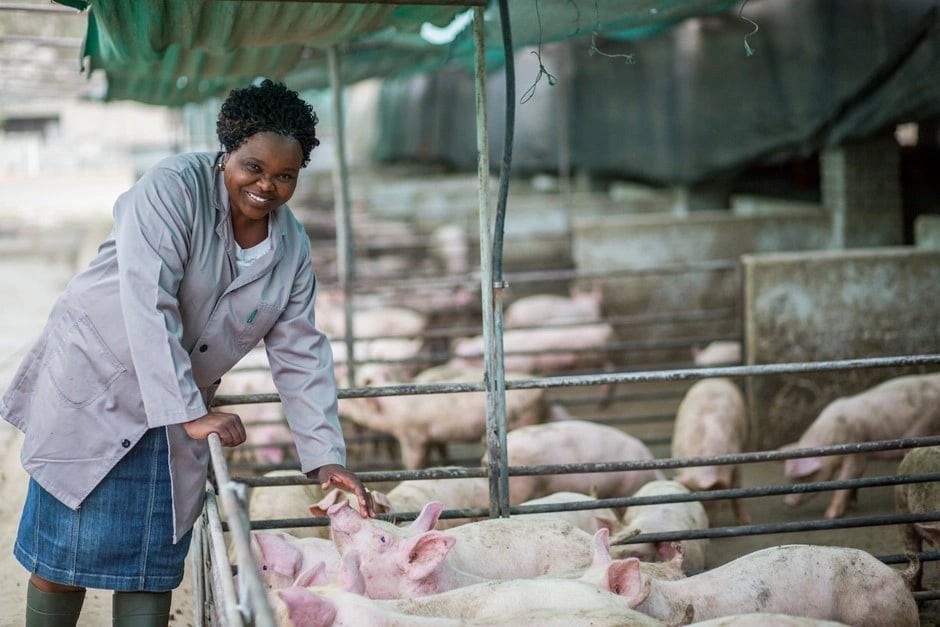 Anna Phosa is one of Africa's most successful pig farmers. She's often referred to as a 'celebrity pig farmer.' But her business journey wasn't rosy, as she struggled to raise capital to start and grow the business.
In 2004, Anna started her first pig farm in Soweto with $100 contributed from her personal savings. She started with only 4 small pigs. After four years — in 2008 — she was contracted by Pick 'n Pay to supply its stores with 10 pigs per week. This was a first breakthrough and the request grew quickly to 20 pigs per week.
By 2010, she had signed a major contract with Pick 'n Pay to supply 100 pigs (per week) over the next five years under a R25 million deal – that's nearly $1.9 million. All this has happened because of her hard work and dedication.
4. Resources Management and Financial Stability
Most entrepreneurs identify initial financial capital as their greatest challenge whenever they try to launch their entrepreneurial ventures. Resource management demands proper record-keeping to document everything concerning money within the business. It ensures financial discipline and prudent utilization of the available resources.
There are many avenues through which you can use to raise the initial capital including personal savings, loans, grants or contributions from friends and family.
Despite having a poor background in the suburbs of Addis Ababa, Bethlehem Alemu was able to get her family and relatives to pitch in their contributions. Her business dream would never have taken off without the $10,000 in capital she raised from family and relatives in 2004. Her business – SoleRebels – is one of the most popular and fastest-growing African footwear brands in the world! Her collection of eco-friendly footwear (made from recycled materials) have been sold in more than 50 countries across the world, including the USA, Canada, Japan and Switzerland. Her inspiring success story has been featured on Forbes, the BBC and CNN. And she was described by Forbes as 'One of The World's Most Powerful Women.'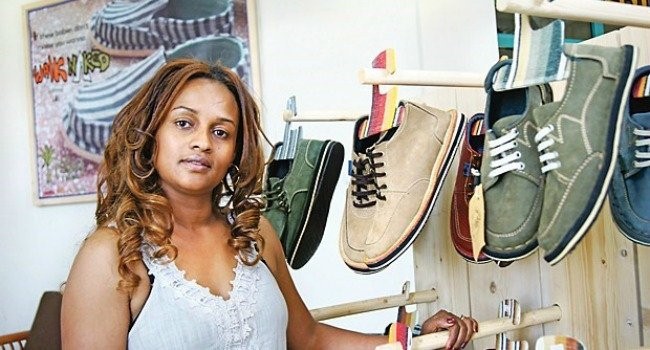 5. Focus on Your Customers
For any business to be successful, the customer must be at the center of the operation and daily objectives. Both good and bad feedback need to be taken into consideration. Use both compliments and complaints to provide customer service that stands out.
Sometimes a business is developed from these concerns from people in your market. Dominic Mensah, Prince Boakye Boampong and Jesse Arhin Ghansah started OMG Ghana in 2012 when they were in college. Smartphones were becoming more popular back then. So, they decided to create a media company that provides content for young and internet-savvy Africans. Today, the company's brand and following has spread from Ghana into Nigeria and Kenya. And it's set to launch sites for South Africa, Uganda, Zambia and Tanzania.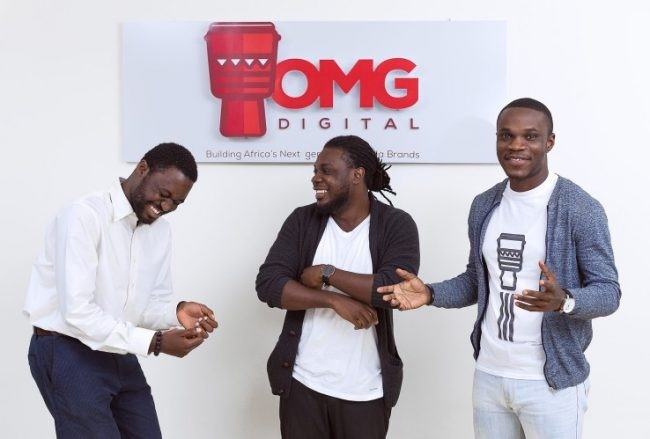 6. Constant Learner
Successful entrepreneurs are constantly learning new ways to solve problems or new ways to improve the existing operations. They should stay alert and always hungry for new knowledge, skills and thinking patterns that empower them. They learn from others, especially those who have already walked a similar path. Entrepreneurs can go through the entire cycle and succeed. But to have lasting success, they will need to continuously evolve and not to fall into the trap of comfort and complacency.
The State of Entrepreneurship in Africa
Africa is increasingly taking its place on the global stage as a continent of growth and opportunity. African entrepreneurship is central to Africa's future prosperity. African entrepreneurship appears to be undergoing a transformation too. Traditionally, entrepreneurs have been men. The gender gap is disappearing in African countries like Angola, Botswana, Nigeria, South Africa and Zambia.
The 2017 Mastercard Index of Women's Entrepreneurship (MIWE) tells a similar story. When it comes to women business ownership, two African countries top the list around the world. Uganda is at the top where 34.8 percent of businesses are women owned, while Botswana is at 34.6 percent. That level of ownership is significantly higher than in the United States, the United Kingdom and Germany, to mention a few.
The Index results revealed that female entrepreneurs in developing countries are resilient, determined and have the desire to provide for their families and communities. This shows that women entrepreneurs are the backbone of economic growth and development, especially in Africa.
Conclusion
In these times when becoming an entrepreneur has become so easy, those pillars of an entrepreneurial mindset are even more critical than ever. If you want to create a thriving business in the twenty-first century it will require a paradigm shift. You cannot simply duplicate what the market is doing and expect to dominate. You have to understand that it takes more than good ideas to be successful in business. It will take proper planning, strategic objectives, effective systems and customer-centered operations to succeed in business today.