GetBarter, also known as Barter by Flutterwave or simply Barter, is an app that allows users to make online transactions such as paying merchants, buying airtime, paying bills and subscriptons, making local and international money transfers and create virtual cards. Barter card is accepted on platforms such as DSTV, Go-TV, Apple Music, Netflix, Uber, Spotify, Ebay, Amazon, Coursera, Udemy, Facebook, etc.
Barter app can also be used for peer to peer payments. For example, one can use the platform's near-by feature to find friends near you and quickly pay them back or ask for lunch money.
How Does Batter Work?
How to Open a Barter By Flutterwave Account
To open a Barter account, you need to do the following:
Pass an account verification process by confirming your email and completing your profile on the settings page.
If the verification email hasn't arrived, check your spam mail folder.
How to Generate GetBarter Card
Barter dollar card: Barter virtual dollar cards allow you to make payments and shop online anywhere in the world where your local cards won't allow you due to restrictions.
After successfully opening an account, you will have a wallet. To use money in your wallet, you need to generate a card. First you need to fund your wallet in your local currency, then you create your card on the dashboard on their website or app. You don't need any documents to generate your virtual card. The first card you create is absolutely free. However, you may be charged a small fee when you generate subsequent cards. Barter allows you to create an unlimited number of virtual cards. With Barter, you can create virtual dollar card.
How to Add Money to Barter Card
You first need to fund your Barter virtual wallet using your bank card, wire transfer, USSD or mobile money wallets such as M-Pesa., MoMo, etc. Funding your wallet is an easy process, which involves indicating how much you want to have on your Barter wallet. After funding your wallet, you need to fund your Barter by Flutterwave virtual card. There are no limits to how much you can fund your virtual card with. Your virtual card will be a Barter Visa card.
How Do I Use Barter Card to Pay Online?
You can use your Barter physical card or virtual card to pay for goods and services online. Paying online with your virtual card is same as paying with any card. You will have to do the following:
Complete your purchase on the merchant's site such as Amazon, Ebay, Spotify, etc.
At the checkout page, select your card type (Visa).
Enter your GetBarter card's details where prompted.
Follow any other on-screen instructions to complete your purchase
Can You Terminate Your Barter Card?
Yes, you can terminate your Barter by Flutterwave card when you have no use for it anymore. If your card has got funds, they will be reversed back to your Batter by Flutterwave wallet. You can then request a withdrawal and your money will be transferred to your bank account.
Where you cannot use GetBarter card
You cannot use your card to buy or exchange cryptocurrencies or on money transfer and currency trading sites.
Barter By Flutterwave Fees
Signing up for Barter wallet is free of charge. Moreover, Barter is free when you send money to another Barter user. There is a fee when you withdraw into your bank account or mobile money wallet. There is also a fee when you transfer money from GetBarter back to your funding account.
Batter by Flutterwave virtual card is free. However, if you apply for a physical card, there is a small fee for the creation and shipping of every physical card.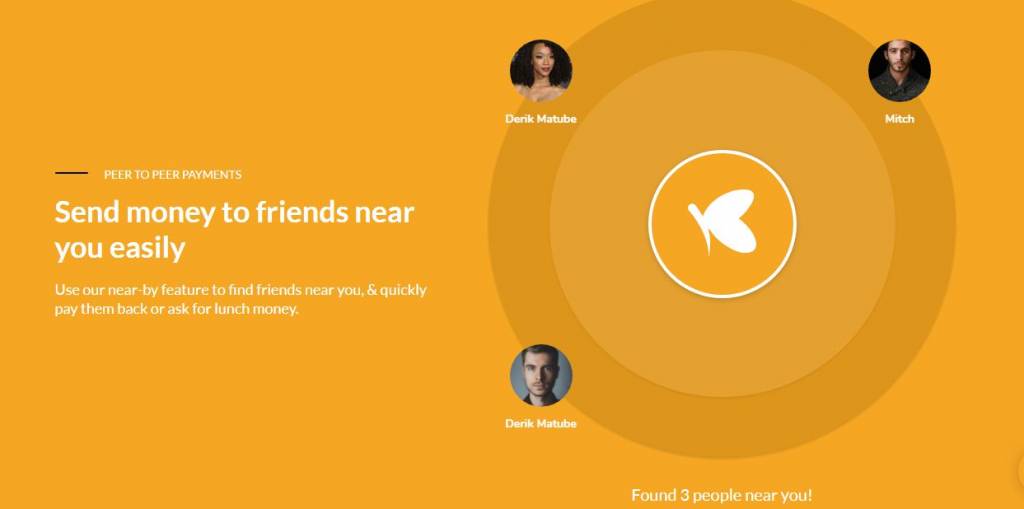 Barter By Flutterwave Supported Countries
You can use Barter app in the following countries: Cameroon, Ghana, Ivory Coast, Nigeria, Uganda, Rwanda, South Africa, Tanzania, Zambia, United States, Canada, UK and all countries in Europe that use Euro. Supported currencies are Euros, British Pounds, Shillings (Tanzania, Kenya and Uganda), Cedis; Naira, Rand, Canadian Dollars, US Dollars, Rwandan Franc, Zambia Kwacha, Cameroon and Ivory Coast CFA.
Is Barter Safe?
Any potential user would like to know if Barter by Flutterwave is safe. Flutterwave ensures that Barter is 100% secure by operating under the highest security protocol for financial transactions. The platform is PA DSS & PCI DSS Compliant, meaning that it has satisfied highest level of security audit.
Final Thoughts on Barter By Flutterwave
Online payments for stuff like Facebook ads, online subscriptions, online goods, etc, is a huge challenge for many Africans. Barter app intends to make online transactions in Africa to easy, efficient, and safe.
The company is working on plans to allow the unbanked to be able to make online transactions using GetBarter agents. They are also working on plans to expand the service to all African countries.
More Information