As Bitcoin popularity continues to grow, there are several ways to earn Bitcoin in Africa. Nigeria, Kenya and South Africa are ranked as among the top 10 highest Bitcoin holders per capita in the world.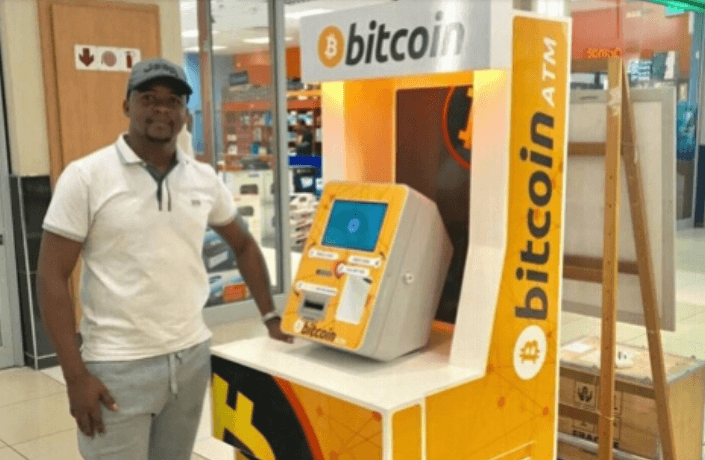 How to Earn Bitcoin
There are several options for you to get Bitcoin. Know that it is almost impossible to earn free Bitcoin instantly. Following these methods and with enough research, you will be able to get Bitcoin.
Accepting Bitcoin as Payment Method
You can sell goods or services in exchange for bitcoin. Accepting Bitcoin may bring new clients to your business. There are many businesses and individuals accepting bitcoin as a form of payment in Africa. For example, Betty's Place, a restaurant owned by Betty Wambugu, located in Nyeri, a town in rural Kenya. She sales the popular East African beef dish, "nyama choma" (roast beef). She accepts bitcoin.
If you have an online/offline store, you can use any of these crypto payment gateways to accept Bitcoin from your customers.
Work for Bitcoin
There are sites that connect you to jobs that pay in Bitcoin. If you are interested in earning in Bitcoin, some of the sites you can look into include the following.
Convert your salary into Bitcoin. These days, it is possible to convert your fiat currency salary into Bitcoin using crypto payroll services such as Bitwage.
Doing Micro Jobs
A micro job is a temporary, task-type job of all types, often booked through the Internet. There are many websites that pay in Bitcoin for simple tasks such as replying to emails, clicking on an ad, completing a survey, watching a video, etc.
Sites where you can earn Bitcoin for micro jobs include the following.
Making significant amount of money doing micro jobs is hard, tiresome and time consuming.
Write About Bitcoin
You can make money by writing about bitcoin. This is a new and interesting subject so many websites are looking for good writers to write about it. You can get paid by being a guest bloggers or a paid bitcoin journalist. Websites that pay for Bitcoin or crypto related articles include the following.
Earn Bitcoin Playing Games
You can earn Bitcoin by playing games online. Note that for some games, it may take a long time to earn significant amount of Bitcoin. Some of online platforms that you can earn Bitcoin while playing games are:
Learn crypto and earn. You can earn Bitcoin by learning about cryptocurrency via platforms such as Coinbase Earn. You need to watch videos, complete a quiz and receive crypto in return.
Borrow Bitcoin
There's a growing list of companies that offer crypto backed loans. This means if you own other cryptos, you can borrow loans in Bitcoin by using your cryptos as collateral. Some of the leading platforms in the crypto loans space are CoinLoan and Unchained Capital.
Bitcoin Affiliates
Affiliate marketing is a type of performance-based marketing in which a business rewards you for each visitor or customer brought by your leads. When you become an affiliate marketer, you get a link that you can share on your website or social media platforms. When a purchase is made from your efforts, you get a commission.
Platforms that pay affiliate marketing in Bitcoin include the following.
Bitcoin Micro-Tipping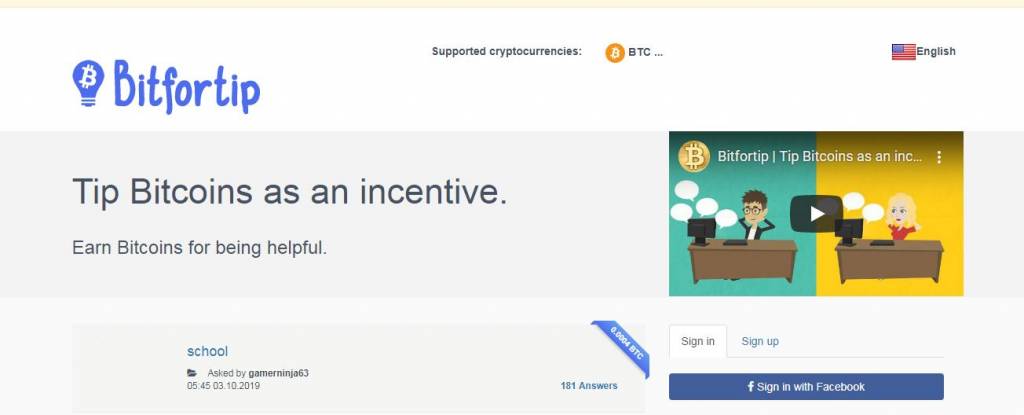 There are online platforms where you can get tipped in bitcoin as a form of incentive for what you do online. It can be for content you have created or for helping someone out. Bitcoin tipping apps and platforms include the following.
Bitcoin Faucets
A Bitcoin faucet is a reward system, in the form of a website or app, that dispenses rewards in the form of a satoshi, which is a hundredth of a millionth bitcoin, for visitors to claim in exchange for completing a captcha or task as described by the website. Advertisements are the main source of income. This means you will get paid by looking at advertisement or answering surveys.
Generally, Bitcoin faucets come with risks and the tasks can be tedious. Some faucets hijack your CPU for minining. Remember not to ever use faucet wallets to store your bitcoin but one of these best bitcoin wallets.
Bitoin Mining
Bitcoin mining is the process by which new Bitcoin are created. Bitcoin miners get paid in Bitcoin as a reward for verifying bitcoin transactions in the Blockchain. The rewards for bitcoin mining are halved every four years. When bitcoin was first mined in 2009, mining one block would earn you 50 bitcoin. In November 2019, you would earn 12.5 bitcoin for completing a block.
The bitcoin reward that miners receive is an incentive which motivates people to assist in the primary purpose of mining: to support, legitimize and monitor the Bitcoin network and its blockchain. – Investopedia.
Mining requires very high computing power and uses a huge amount of energy. There are African miners such as Eugene Mutai who has been actively involved in bitcoin mining in Kenya and has reaped a lot from mining. There is also Bithub Africa, a commercial Blockchain Accelerator, which is working on ways of using solar power to mine cryptocurrency. This shows that there is huge interest in crypto mining and Bitcoin in particular in Africa.
There are many crypto mining platforms and crypto mining software that you can use. Some of the platforms You can use to get Bitcoin in Africa through crypto mining are:
Conclusion
To use any of the methods we have listed above, you need to spend a good amount of time to research the platforms you want to use and understand the risks involved and how to overcome them.
Read More