South Africa is the second largest economy in the continent. Indeed, it is one of the highly industrial and broad emerging markets in the region. It has a GDP of about $385 billion. Financial markets form a significant portion of the country's economy. The Johannesburg Stock Exchange (JSE) is a key player in these markets.
With reference to its market capitalization, JSE is ranked as the largest stock exchange in the continent and 19 in the world. For instance, for the week of 21st June 2018, the exchange traded shares worth over R133 billion. For the same period in 2019, the figures increased to over R144 billion. Evidently, the weekly value of the traded shares easily surpasses the R100 billion mark. With this being a well-established trading platform, this article will highlight how to invest in South Africa's financial markets.
How wealthy is South Africa?
South Africa is the wealthiest nation in the continent.
Its high-net-worth individual (HNWI) is just over 39,000 people. This group has a total wealth of $649 billion. The next nation on this report is Egypt whose HNWI of 16,700 individuals holds $303 billion.
Its per capita is $11, 450. This figure places it second in the continent after Mauritius, whose per capita is $31,000.
Is South Africa a Good Investment?
Before learning how to invest in a country's financial markets, any investor would want to know if it is a feasible investment. In the case of South Africa, the answer is yes. This market is a good investment for the following reasons:
Growing middleclass. The World Bank has ranked South Africa as an upper middle income nation. A comparable trend is observable at an individual level. The population's increased spending power is good for the national economy and investors.
Proper positioning in the regional and international markets. Through regional blocs such as COMESA, SADC, the country has access to the broader African market. It is also a member of the newly formed the African Continental Free Trade Agreement. At the international front, it is part of BRICS. The other countries in this organization are Brazil, Russia, India, and China.
Vast natural resources. It has various minerals including gold, platinum, coal, and uranium. Additionally, there has been continued oil and natural gas exploration by various international firms.
Fair labor costs. There is available unskilled, semi-skilled and skilled professionals in different sectors. The cost of this workforce is relatively low compared to the developed nations.
Stable banking sector. South Africa is the second largest economy in Africa. The performance of its major banks follows a similar trend. Several banks such as Standard Bank have even expanded to other African nations.
What are the Risks of Investing in South Africa?
Xenophobia. There have been cases of some South Africans using violence to scare away foreigners as a way of "securing their livelihoods". Such a hostile environment is likely to affect the economy negatively.
Corruption. The recorded cases of corruption have a negative impact on the growth of the public and private sectors.
What to Invest in in South Africa's Financial Markets?
Government Bonds
Entities within the South African government issues these financial products with the aim of acquiring funds for developmental projects. Bonds are listed on the JSE Debt Board. Buying government bonds assures you of your money back after a specified period. You also gain even interest payments. There are currently 8 primary dealers that are authorized to bid at the debt auctions conducted weekly. The parties involved in bonds include investors, issuers, banks, primary dealers, agency brokers, and inter-dealer brokers.
How to Invest in Government Bonds in South Africa
The process of acquiring government bonds is a relatively simple one. The main step is to register through one of the authorized JSE members.
Stocks
Stocks refer to a piece of a publicly traded firm. When trading in the JSE, an investor should consider the following aspects:
Research on the company you desire to invest in.
Determine if the stocks are undervalued or overpriced.
Analyze the firm's future prospects.
Do you intend to keep the stocks for a long or short period?
Analyze the performance of the broader markets.
How to Invest in Stocks in South Africa.
Register With a Broker Accredited by the JSE
In addition to the offline brokers who offer such services, most banks have introduced online stock trading platforms. Open a stock trading account with the selected broker. This process also involves submitting the relevant paperwork such as ID, bank details, etc., as described in the Financial Intelligence Centre Act (FICA).
ETFs
ETFs are listed investment entities that are helpful in assessing the performance of specific bonds, commodities, or shares. One is able to sell or purchase an ETF in a similar way as a share. In South Africa, they are not subject to the securities transfer tax. Additionally, these entities are regulated by the Financial Services Board and JSE. While the prices of ETFs and their underlying instruments change, the concept of diversification lowers the risk of losing the invested cash.
How to Invest in ETFs in South Africa
Get a brokerage account through a legitimate member of JSE Equity.
Engage an ETF provider to open an investment plan. This allows you to purchase ETFs easily with either a lump sum amount or a scheduled debit order.
Ensure that you use a platform that permits individuals to buy ETFs from various issuers.
Currency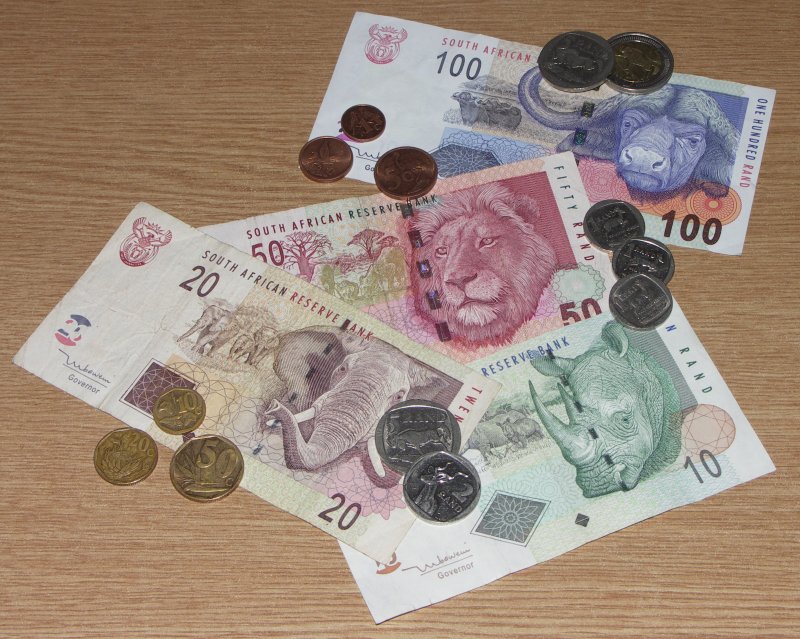 Investors in other parts of the world may find it complex to trade in the other products integrated in South Africa's financial market. As such, trading in currencies is an easier option for such individuals since it is conducted online.
How to Trade in the South African Rand
Forex scams have been on the rise in South Africa. Jabulani 'Mr Cashflow' Ngcobo was sentenced to 6 years in jail in May, 2019 for forex fraud in South Africa. An unnamed South African lost R100,000 in May this year after he found an article on YouTube claiming that South Africans are making money in forex trading.
Identify a legitimate forex trade broker and open a trading account.
Determine the currency pair that you want to trade in.
Conduct detailed research on the relevant factors within the external environment as well as the performance of the Rand against the other currency.
Based on the acquired information, buy or sell the Rand.
Conclusion
JSE is the largest exchange in the continent and holds a high position globally. As such, its financial markets are a feasible investment. Stocks, currency, government bonds, and ETFs are some of the ways of investing in this country's fiscal sector.

Faith is our dedicated finance author writing about finance issues in Africa, fin-tech as well as investing opportunities.
Read more about the whole editorial team at FiFi and our editorial guidelines.