Insurers offer various packages aimed at lessening the financial risks resulting from an unseen loss. Unfortunately, the adoption of these services is quite low in Africa. For instance, in Kenya and Tanzania, insurance penetration is at 2.9% and 0.7% respectively. These low figures are largely because the conventional insurers have been using a model that is similar to that of the developed world as opposed to creating products that suit the local market.
On the 12th December 2018, President Uhuru Kenyatta declared Universal Health Coverage (UHC) to be a national priority in Kenya, as part of his 'Big Four Agenda' for national sustainable development. Universal health coverage is a government's initiative to provide quality health services to all citizens regardless of their income status. Currently, Kenya is not yet among the countries that provide universal health coverage around the world. So, is healthcare free in Kenya? In public hospitals, healthcare is free for some select services such in-patient treatment, maternity care, and simple diseases such as flu and common cold.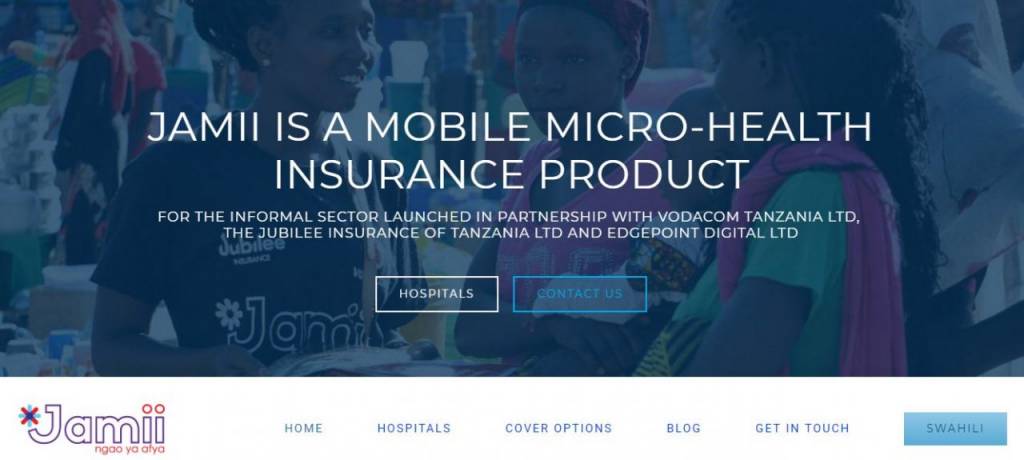 What are insurtech companies ?
Insurtech refers to the use of technology innovations designed to squeeze out savings and efficiency from the current insurance industry model. Insurtech is a combination of the words "insurance" and "technology," inspired by the term fintech. — Investopedia
Insurtech companies are seeking to change this narrative by developing custom-made products. These entities have been relying on technology, research, and innovation to acquire crucial data regarding the financial behaviors and needs of their targeted clientele. The effective use of artificial intelligence has enabled various insurers to offer products that are suitable for a particular population group.
In this article, the focus will be on the insurtech startups targeting low income citizens in Kenya and Tanzania. These digital micro-insurances seek to protect their customers from sinking deeper into poverty by availing affordable and accessible insurance policies.
Turaco (Kenya)
Turaco's operations are founded on the reasoning that 90% of Africans lack health insurance yet 89 million people in this region suffer from health problems each year. As such, it seeks to provide products that allow its clientele to acquire healthcare services whose quality is more than what the money in their pockets can get them.
The insurtech startup, which began operating in 2018, is currently in Uganda and Kenya although it aims to enter into other African markets in the foreseeable future. By partnering with local mobile money lenders and other companies, Turaco has been able to provide the unserved and underserved population with affordable and accessible life and medical insurance policies.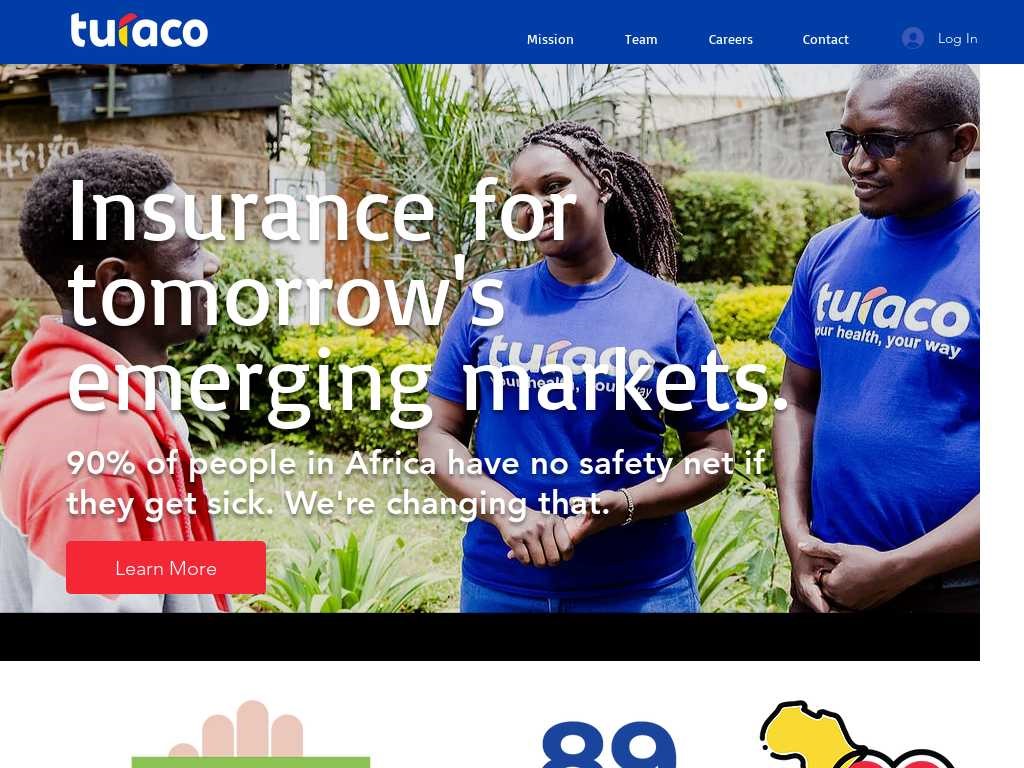 Since its establishment, it has insured over 30,000 individuals with its reasonable monthly premiums that start from KES 200 ($2). Notably, it has secured significant grant funding such as the recent $1.2 million seed funding. With such financial backing, it hopes to expand its customer base significantly in the near future. The accomplishment of this objective will be helpful in ensuring that more Africans have access to quality healthcare services.
JamiiAfrica (Tanzania)
It was founded in 2015 and has become one of the fastest growing insurtech startups in Tanzania. Its main product, Jamii, is a medical cover tailor-made for those in the informal sector. This mobile medical insurance cover resulted from collaboration between The Jubilee Insurance of Tanzania Limited, Edgepoint Digital Limited, and Vodacom Tanzania Limited.
Its target clientele is Tanzanians whose income is below 161,000 TZS ($70) per month. By conducting most of the administrative activities through the user's mobile phone, Jamii Africa has been able to reduce the administrative costs by up to 95%. Subsequently, its products start from as low as 2300 TZS ($1) per month. The insurtech startup has over 20,000 active users and is recognized in over 400 health facilities.
Bluewave (Kenya)
Just like the other insurtech startups mentioned in this article, Bluewave seeks to provide affordable insurance policies to low income individuals. By reducing the insurers' cost share, it is able to reduce the monthly premiums paid by the customers. One of its key products is Imarisha Jamii. This is a medical insurance policy that aims to cater for the medical needs of the low income citizens in Kenya. Its underwriter is Jubilee Insurance.
In an interview with The East African Business Times Magazine, CEO Adelaide Odhiambo stated,
Imarisha Jamii has opened opportunities for anyone between the ages of 18 and 65 years old irrespective of their pre-existing medical conditions covering hospital expenses, disability, and death at a cost of KShs. 20 weekly.
Users with any kind of mobile phone can access this insurance product by simply dialing *643# and selecting *Imarisha Jamii*. They are then required to follow the presented prompts. One can make monthly or weekly payments via M-Pesa.
BIMA (Tanzania)
BIMA is one of the insurtech startups that has impacted numerous Tanzanian families. For instance, BIMA Mkononi has revolutionized the healthcare sector in Tanzania. By embracing modern mobile technology, the company has availed this medical insurance cover to individuals who previously saw such a policy as a luxury. BIMA, commonly known as MILVIK, partnered with the telecom provider, Tigo, to allow insured individuals to access the service through Tigo pesa. Resolution Insurance is the underwriter of this cover.
One can get the BIMA Mkononi policy from as low as TZS 2,999 ($1.31) for a 2 months' cover. With this amount, one is entitled a claim of up to TZS 1.2 million ($522.22) within 72 hours of presenting the relevant documents. Since BIMA is a technology-driven micro-insurance, a customer can register for the policy by simply dialing *148*15#.
Conclusion
Kenya and Tanzania are made up of a large percentage of low income citizens. This underpriviledged segment of the population often perceives insurance policies as a luxury. Fortunately, there are various insurtech startups that are using innovative technologies to change the status quo. The entities discussed in this article are some of the companies that have strived to alleviate poverty in the region by providing the low income earners with affordable insurance policies.