Treasury bonds are long term and secure investments in government-regulated by the Central Bank of Kenya (CBK). They offer interest rates every six months until the bond matures. There are a variety of treasury bonds offered and therefore those wishing to invest in the government can always check for the upcoming auctions.
Treasury bonds are predictable since they have a fixed interest rate which is set during the auction and hence one can invest in them for a long duration. Besides, there is an attractive investment where the National Treasury provides tax-exempt bonds. Individuals and corporate can invest in treasury bonds. In case you have a bank account with a local bank, it is possible to invest directly with the CBK to avoid extra charges.

M-Akiba is a Government of Kenya issued retail bond that seeks to enhance financial inclusion for economic development.
Money raised from issuance of M-Akiba shall be dedicated to infrastructural development projects, both new and on-going.
All activities relating to registration, trading, settlement will be via mobile platform. By dialing USSD code *889#. Maximum investment per account / per day – Kshs. 140,000.
Before 2015 when Kenya passed a legislation that lowered the minimum investment in treasury bonds to KES 3,000 investing in government bonds required buyers to make a large minimum investment of 100,000 Kenyan Shillings and set up a special account with the Central Bank of Kenya.
Individuals can now open accounts as well as purchase and trade treasury bonds through a mobile phone using M-Akiba.
What Are the Steps to Invest in Treasury Bonds?
If you are willing to invest in treasury bonds, follow these simple steps.
1. Who is Eligible to Invest in Treasury Bonds?
Individuals or corporate bodies who have accounts in local commercial banks.
Individuals or corporate bodies who have an account in a local bank but invest as nominees of investment banks or commercial banks.
Individuals or corporate bodies with CDS accounts in the Central Bank of Kenya
1. Open a CDS Account
The CBK tracks those who have securities with the government using the Central Depository Sytem (CDS) account. Therefore, the first step is to open a CDS account with the CBK. Both individuals and corporations can invest in treasury bonds after opening a CDS account. You are also at discretion to invest in multiple bills and bonds.
You must hold a bank account with a commercial bank to open a CDS account. After you have opened an account with a commercial bank, collect a mandate card from the CBK or any of its branches. Fill the mandate card in block letters.
You should fill in the information regarding your commercial bank account and your contact information. You need to have two signatories from your commercial bank to ascertain that you provided correct information.
These are the requirements when opening a CDS account:
• An individual or a group can hold the account. However, there are no accounts for minors.
• The name should be written in the same order as it appears on the ID.
• The card should be written in block letters.
• Each applicant must complete the specimen signature on the mandate card.
• The card should be folded, and there should be no cancellation.
• A recent colored passport size photograph of the applicant must be attached.
• The original and a copy of the Identity Card must also be submitted.
2. Determine What You Want To Invest
You determine the number of years that you wish to invest in treasury bonds. You need to decide what you want to invest in depending on the upcoming auction and for how long. Some of the bonds available during the auction include:
Fixed Coupon Treasury bonds. Their interest rates do not change throughout the period until the bond matures. Therefore, the semiannual interest rates will be the same.
Infrastructure bonds. These bonds are used by the government to develop infrastructure. Returns from these types of bonds are exempted from taxation.
Zero-coupon bonds. These are similar to treasury bills. They are sold in discounts and do not attract interest rates and are only available for a limited time.
You will need to frequently check for the upcoming bond prospects to know what bond you can invest in, for what period, tenor and the coupon rate. The coupon rate is the interest that you receive after every six months.
The government can also decide to amortize the bond to reduce its burden when the bond matures. It means that the government will be paying the amount due in portions until it is all paid out.
3. Complete an Application Form
You will then need to fill in Treasury application form. You will need to specify the kind of Treasury bond you wish to invest in, the amount you want to invest and for how long. You will also need to provide information about yourself such as your name, telephone and the CDS account number with the respective commercial bank account number. You will also need to state if the amount you wish to invest is sourced locally or offshore.
You will then need to decide on the percentage to use to determine your semiannual interest payment. In case the coupon rate of the bond is predetermined, then select non-competitive average rate. If the market determines the coupon rate, you should choose Interest/Competitive rate or Non-competitive/Average Rate. It is possible to reinvest the money once the bond or bill has matured.

4. Receiving Auction Results
The Central Bank's Auction Management Committee (AMC) considers all the received bids to determine the cut off rate. It then publishes the results on newspapers and other platforms.
The applicants are required to visit the CBK or its branches to determine if their applications were successful. They also get to know how much they owe. Applicants are advised to visit the CBK to understand what will be their payment. Then they must make the payment on the following Monday and in case it will be a holiday, then on next day, Tuesday.
5. Payment
The payment period deadline is usually on the following Monday at 2 pm. An investor can make the payment in the form of cash or a banker's cheque if the amount is less than one million Kenyan shillings. If the amount is larger than 1 million, then they should make the payment through he Kenya Electronic Payment and Settlement System (KEPSS).
6. Maturity of the Bond
The investor receives interest returns semi-annually through their commercial bank account. Once the bond has matured, he then receives the remaining interest payment and the amount he or she had invested. However, an investor may opt to reinvest the amount in the upcoming issue. To do so, they are required to fill a rollover application form before the sale for that bond expires.
Conclusion
Investing in treasury bonds comes with many benefits such as safe, high interest and predictable returns. With M-Akiba, you are able to invest as low as KE 3,000 using your mobile phone.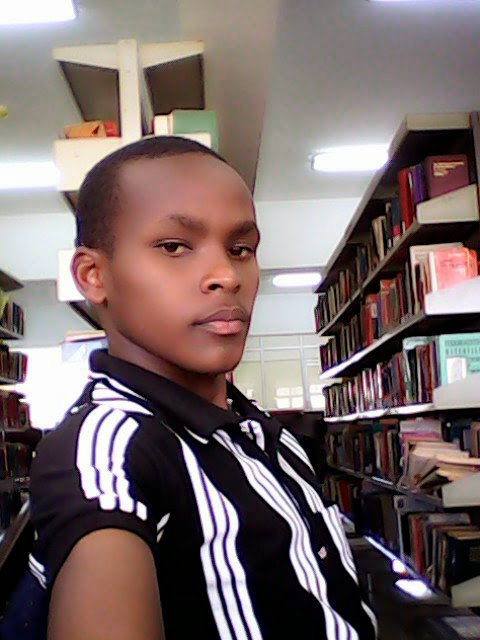 Vincent is a writer with an interest in finance, business, technology and health niche. He holds a Bachelors degree in Applied Statistics with computing. Read more about Vincent and see our complete editorial team at FiFi.