Employers always seek excellent skills in employees before they decide to take them on a job. No single employer wants to spend extra resources training an employee on how to be productive. An employee should, therefore, make an effort to acquire ideal skills to make them suitable for employment and personal career growth.
Unemployment is very high in Kenya. Let's take a look at some of the skills that will put you at an advantage when job hunting.
Problem Solving Skills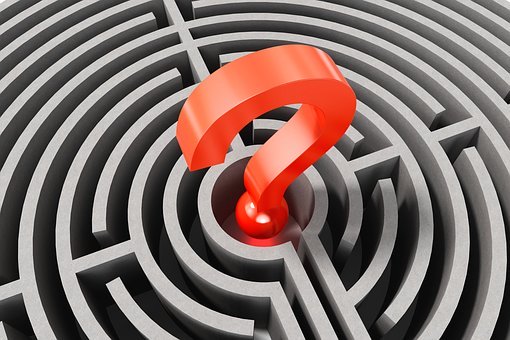 Normally, every job has its own challenges. And so, it goes without saying that employers will hire people with excellent problem-solving skills. They are related to creative, analytical, and mental skills. These three properties help to work through a problem and to find the right solution. Problem-solving skills are part of our everyday life that most times, we don't even realize that we are using them. A good employee is one who can see through a problem and solve it without seeking approval from their seniors.
Communication Skills
Every employer seeks for both written and verbal communication skills in an employee. Communication is very crucial in any workplace. It can either be between colleagues or for the dissemination of information across the job hierarchies, and even between employees and clients. An excellent communicator listens more and talks less. Listening to other people's opinions helps you learn more and to comprehend what they want you to do.
Self-motivation Skills
Self-motivation is the ability to do what needs to be done without influence from other people or situations. The inner drive gives self-motivated people a reason to complete any challenging task without giving up or without needing anyone to encourage them. Every employer wants to hire employees who know their purpose and roles in the organization.
Time Management Skills
It may sound so obvious, but it's no surprise that some people fail entirely when it comes to time management. Let's start from the roots. What is time management? It is the process of planning and exercising conscious control over the amount of time spent on specific activities to increase productivity, effectiveness, or efficiency. If you are working in an organization faced with swift deadlines, you must possess superb time management skills to deliver excellent results within a short notice.
Team Work Skills
Teamwork skills are equivalent to combined skills. Some tasks require group work for the best results to be achieved. If you can afford to accommodate other people when handling a given task comfortably, then you are on the right path when it comes to teamwork. Teamwork is when a task requires combined effort from people with different skills to achieve a common goal.
Leadership Skills
Leadership skills will help you interact well with colleagues and clients in the workplace and beyond. People with these skills have a high degree of emotional intelligence, patience, and a working knowledge of human resources to keep the company at a good balance. They are required to put other people's concerns before their own.
Creative Thinking Skills
People with creative thinking skills can create new ways to carry out tasks and solve problems. To help organizations be more productive, you need to have the ability to look at things in new ways and to bring up new ideas for the benefit of the organization you work for.
Commercial Awareness
Commercial awareness is about knowing how an industry works and what makes a company tick. It is having an understanding of what the organization wants to achieve through its services and products. Commercial awareness can also be described as commercial thinking, having a commercial attitude, or being business-minded.
Negotiation and Persuasion
Negotiation and persuasion are about being able to set out what you want to achieve and how. It is also about being able to understand where the other person is coming from so that you can both achieve a win-win situation regarding what you want.
Perseverance
Receiving a paycheck at the end of every month means you had to persevere a lot during the month, from having to wake up early, so you don't get late to work and working on tight schedules so that work is completed in good time. You need to be that kind of employee who will find a way around every situation and even become better at their work in every challenging situation.
Analytical And Research Skills
Analytical and research skills determine your ability to evaluate a situation, investigate the facts, seek information from other sources, and identify issues that require attention. These skills are needed in the decision-making process.
Ability To Manage Ambiguity
If you are to hold a senior position in an organization, your employer will require that you can manage ambiguity. The more senior you are, the more likely you are to have to rely on fragments of information supplied by others, rather than making decisions on information you have found out personally. You can manage ambiguity if you can cope with uncertainty and risk, adapt to change, and make decisions based on the information you have, even if it's partial.
Conflict Resolution Skills
Any organization with different personalities is bound to have internal conflict. Employees who can constructively work through disagreements show a high level of maturity and high leadership potential. Such employees help to promote a healthy collaborative workplace.
Resilience
Resilience is the ability to face obstacles, failure, and setbacks without allowing them to derail you. It helps employees to cope with change, problems, and stress. Resilience is about recognizing when you are affected by issues at your workplace and having the ability to cope well in that particular situation.
Self-confidence

For an employer to believe in you, you should first believe in yourself. Being self-confident convinces those you work with (or for) that you know what you are doing. It would help if you showed that you could get around any situation that comes your way in your workplace.
Ability To Accept And Learn From Criticism
Employers will hire people who demonstrate an attitude that is appreciative of feedback. This shows that they are willing to learn. It does not matter how old or experienced you are; you can learn new things at your workplace every day. New information will enhance your skills and abilities. Jobs are constantly changing, and employees should show that they are open to growing and learning, either by experiencing new situations, by training or learning from constructive criticism.
Ethics And Integrity
Well-founded moral values are highly respected in the workplace. Employees must maintain integrity regardless of the many scandals that appear in organizations. Honesty and untainted reputation will help you move up the career ladder.