International money transfer has become cheaper, easier and faster. We have selected 7 ways that allow you to conveniently send money to family members, friends, business partners, or freelancers in Tanzania.
Fastest and cheapest options

There are many options available to send money to Tanzania. Choose a method that is cheaper and convenient to you and the recipient, one that is faster, and one that is efficient.
Of all the methods, we recommend using Transferwise, World Remit, or wire transfer. However, you should also ask the Tanzanian recipient on the method they mostly prefer.
WorldRemit



Founded in 2010, WorldRemit is an online money transfer service that provides international remittance services to communities around the world. From our experience, this is one of the easiest ways to send money to someone in Tanzania. As a special bonus you can also get up to 3 transfers without any fees, if you use the coupon code 3FREE.
How to Send Using WorldRemit
Simply use the blue box on the right hand side of the website.
Select Tanzania.
Select how you want to send the money.
Enter the amount you want to send. Fees and exchange rate will be shown,
You will be directed to another page to create an account (you will be asked for your address, email, phone number).
Enter your recipient's details such as bank details and full name, phone number, address, and email (optional).
Choose how you want to pay (bank account, debit/credit card, SOFORT, INTERAC, POLI or iDEAL), then confirm the amount.
Your recipient will be alerted by SMS and email when the money is available.
Coupon code World Remit
Special offer until March 2020. Send money with WorldRemit using the code 3FREE and pay no fees on your first three money transfers. Coupon code WorldRemit for free transfers.
Transferwise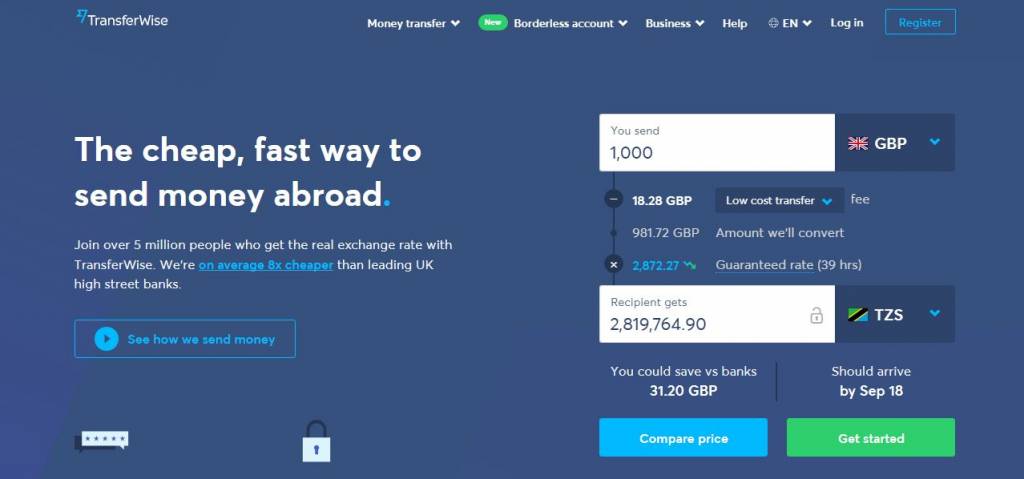 Transferwise was founded in 2010 with the vision of making international money transfers cheap, fair, and simple. What makes Transferwise different from other money transfer services is that it bypasses international transfer system by using local banks for transfers. This makes the process of sending money to Tanzania cheaper, faster, and efficient.
How to Send Money Using Transferwise
Create a free account. All you need is an email address, or a Google or Facebook account.
Use the calculator on the website to know your fees depending on how much money you want to send. You will know immediately when the money should get to Tanzania.
You will be asked if you're sending money as an individual or business. You will also fill in your full name, birthday, phone number, and address.
You will be asked who you are sending the money to and basic information about your recipient, including their bank details. They need a bank account, but they don't need a TransferWise account.
You will see the summary of your transfer details.
You will then make your transfer using bank transfer, debit or credit card.
Azimio



Launched in January 2012 and registered in the UK, Azimo allows people to send money to Tanzania from 25 countries including the the UK, the Eurozone, Sweden, Norway, Denmark, Switzerland and Poland. However, at the moment there is no cash payment so your receiver must have a bank account. Moreover, the service is not available for US senders.
How to Send Money Using Azimo
Create an account.
Choose Tanzania, delivery method and enter recipient's name.
Choose an amount and payment method (debit/credit card or bank transfer). Payments can be done on their website or using their Android app or iOS app. You can also pay via SEPA bank transfers.
Check all transfer details and confirm payment.
On top of sending money using Azimo platform, you can also send instant mobile top up to a mobile phone user in Tanzania to be used for talk time or data bundles.
Western Union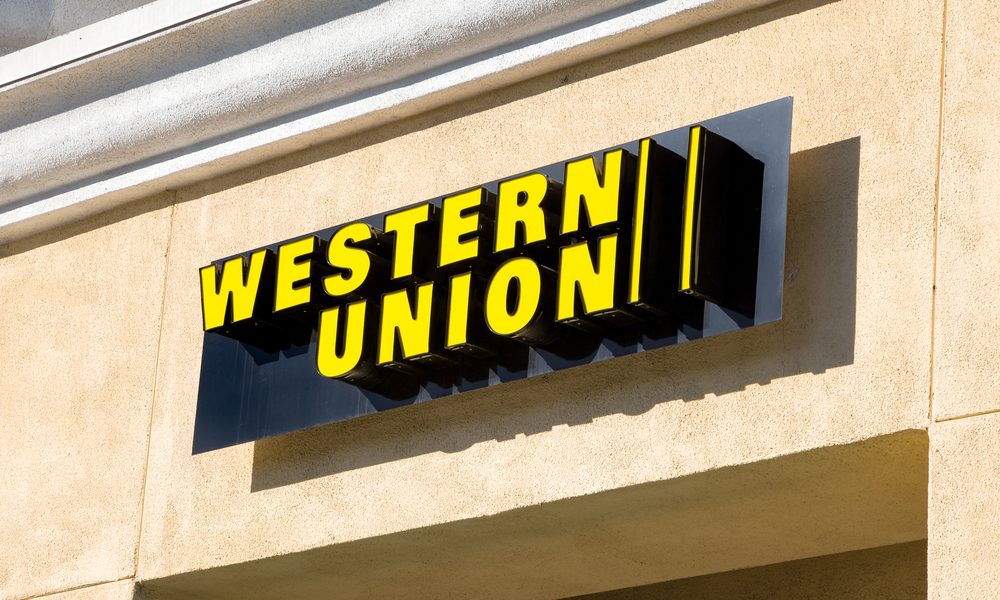 Western Union is an American worldwide money transfer company. It offers both consumer-to-consumer transfers as well as business transfers. Cash transfers are available for pickup within minutes at any Western Union agent in Tanzania.
How to Send Money Using Western Union
There are two options of sending money using Western Union:
You can sign up for an account on Western Union website, app or visit a local agent.
With online transfer you have the option of using debit or credit card.
Transferring through a local agent, you will need your ID and the money you want to send in cash.
You will need details of the receiver such as full name and address.
Once the transaction is completed, you will be given the MTCN number that will be used by the receiver when collecting the money.
Xoom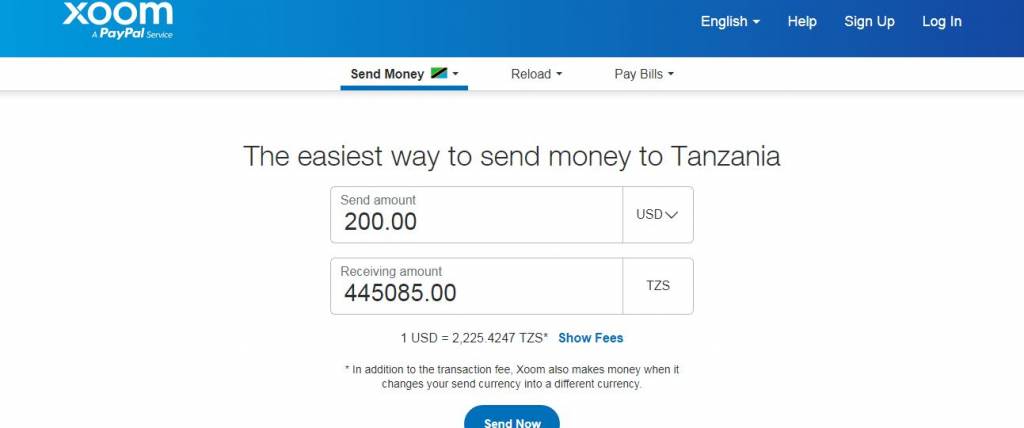 Xoom is a PayPal Service that allows consumers to easily send money to Tanzania. Xoom customers can only send money online using their mobile phone, tablet, or computer.
How to Send Money Using Xoom
You can sign up on Xoom website, Googe App Store or App Store.
Select how much you want to send, choose where you want your recipient to receive it (Tanzania), and choose how you want to pay ( bank account, debit card, or credit card).
With a valid ID and transaction number, the recepient can receive through a bank account or a cash pickup location. Your recipient needs a valid ID and the Xoom transaction number.
M-Pesa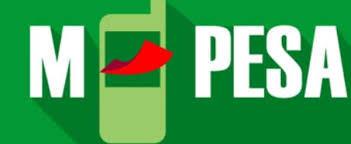 M-Pesa is a mobile platform for storing and transfering money by the use of mobile phones. It was launched in 2007 in Kenya by Vodafone. There were about 7 million M-Pesa users in Tanzania by the end of 2018.
How to Send Money Using M-Pesa
Go to M-Pesa and select send money to M-Pesa Tanzania.
Under account number, enter the Tanzania recipient's mobile number in the format 2557XXXXXXXX
Enter amount you wish to send in your local currency.
Enter your M-Pesa pin and confirm the transaction.
If you want to use M-Pesa to send money to a recipient who does not have M-Pesa account, you can use Western Union or WordRemit.
Wire Transfer



Wire transfer, bank transfer or credit transfer, is a method of electronic funds transfer from one person or entity to another. Wire transfer to Tanzania is easy but costly.
How to Send Using Wire Transfer
Visit your bank or use online banking to send the money.
You will need the recipient bank account number, bank name and address, and Swift code.
It may takes two business days for the money to reflect. However, it can take longer than that especially if there is an intermediary bank involved.
Conclusion
One of the main sources of money sent to Africa are remittances, money sent home by people who work abroad. It is estimated that 20 to 30 million adults send$40 billion USD annually to Africa. This represents 50 percent more than net official development assistance (ODA) from all sources.
According to the latest World Bank brief, Tanzania received $2.39 billion between 2013 and 2018.
For most countries, the amount of remittances exceeds foreign direct investment (FDI). Of all the methods described here, we recommend using Transferwise, World Remit, or wire transfer. However, you should also ask the Tanzanian recipient on the method they mostly prefer.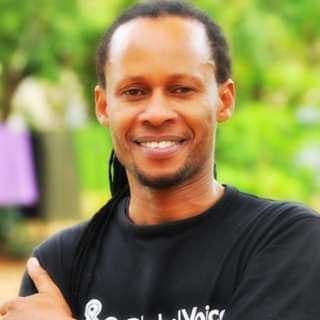 Ndesanjo is an experienced blogger and journalist. He was named one of 100 Influential Africans in Media Category. His mission is simple: making finance work for everyone.
Read more about Ndesanjo and the whole editorial team at FiFi.