Opening a bank account in South Africa is not extremely difficult. There are quite a few banks and you can even open a bank account from abroad and as a non-resident.
South Africa has over two million expatriates and the number is growing every day. Expatriates visit South Africa due to immense economic opportunities, low cost of living and quality life. In case you are planning to visit South Africa, it is crucial that you have a bank account.
Documents Necessary When Opening a Bank Account
Banks have different requirements when opening a bank account. The common documents needed include; passport, work or study permit, proof of address such as a utility bill and a minimum deposit. You will also need to present your banking history such as bank statements. Requirements for residents and non-residents are different. You will also need to declare foreign assets that you wish to bring to South Africa.
Is it Possible to Open a Bank Account as a Non-Resident?
Yes, it is possible to open a bank account in South Africa as a non-resident. South Africa has both local and international banks. Therefore, it is possible to open a bank account as a non-resident. The difference between international banks and local banks is that non-residents are charged higher fees and have more restrictions such as maximum deposits.
Is it Possible to Open a Bank Account from Abroad?
There is an advantage of opening a bank account abroad. This is because your banking history can be referenced easily. In case your home bank operates in South Africa, you can work with your home bank to get a bank account in South Africa. Some banks such as Nedbank allow one to open a bank account before moving to South Africa. You just need to talk to a consultant and also prove your credentials and make minimum deposit for the account through international money transfers instead of cash deposits on arrival.
Best Banks in South Africa
The following are some of the banks that you can open an account with in South Africa.
1. Standard Bank
Standard Bank is among the largest banks in South Africa and one having the longest banking history. It has products for non-residents hence it is a good option when you want to open a bank account abroad. The bank operates in over twenty countries. If you choose to open a bank account with them, you can visit any of its branches in your home country to have your account opened.
2. Absa
Absa is the second largest bank in South Africa. It has different products for its customers such as accounts for youths and students. They also have travel accounts and currency accounts which have low fees. They have a vast network of branches and ATMs. They also offer debit and credit cards.
3. Nedbank
Nedbank has a wide range of products for its customers with a vast network of branches and ATMs. They have a website that helps non-residents to open bank accounts. Some of the products available for non-residents include savings and currency account. They also provide them with investment and loans for vehicles and debit cars.
4. Capitec Bank
Capitec Bank has over 720 branches with well-networked ATMs. It has products for both residents and non-residents. They have an online banking system which will help you carry out most of the banking operations using the phone. Online banking also allows customers to manage their money.
Transferring Money Using Virtual Bank Account
Using banks to transfer money abroad can be quite expensive. Banks charge fees such as SWIFT fees that are higher than the mid-market rate as a way of making profits. Banks also charge high conversion fees that add up to the total charge. However, using a virtual bank account such as Transferwise Borderless for international money transfers is cheaper.
You can also use [Transferwise Borderless](/us/transferwise-borderless) for international money transfer to South Africa. It has low fees and besides, it is transparent and it does not have hidden fees.
Banking fees
When choosing the bank to open an account with, make sure you have read their terms and conditions carefully. Also, request for bank charges sheet to see their banking fees. Some of the common banking charges in South Africa include cash withdrawal fees, ATM operation fees, bank account maintenance fees and normal banking fees.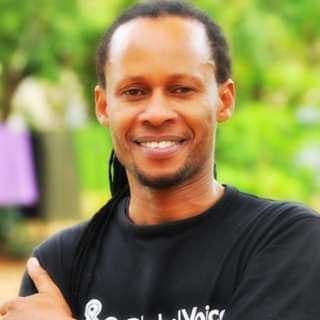 Ndesanjo is an experienced blogger and journalist. He was named one of 100 Influential Africans in Media Category. His mission is simple: making finance work for everyone.
Read more about Ndesanjo and the whole editorial team at FiFi.