Money transfer is an everyday activity. Everyone is in search of a reliable money transfer service that will handle their transfers responsibly. Have you always wanted to send money to Kenya but you don't know what platform to use If that is the case, we will help you compare TransferWise and WorldRemit while sending money to Kenya. It will help you pick the option that offers better rates and lower fees.
Fastest and cheapest options

There are many options available to trannsfer money to Kenya. Choose a method that is cheaper to you and the recipient, one that is faster, and one that is efficient.
Of all the methods, we recommend using Transferwise, World Remit, or wire transfer. However, you should also ask the Kenyan recipient on the method they mostly prefer because maybe they would prefer even Bitcoin.
1. Charges
TransferWise and WorldRemit have fees that differ based on the amount you send rather than a fixed rate fee. Several factors affect the fees.
The amount you want to transfer. The charges are worked out as a percentage of the amount you want to send. The percentage varies from currency to currency.
The current exchange rates.
How you pay.
TransferWise charges a fee equal to a percentage of your transfer. However, the exact figures depend on the currencies you are exchanging. TransferWise does not have hidden fees. Here are the typical TransferWise fees for most transfers:
$3 for transfers of up to $300
0.7% on any transfer of $5,000 or more
1% of the transfer amount up to $5,000
WorldRemit is cheaper, offering a more transparent structure. It charges a flat fee of $3-4 for most transfers.
Coupon code WorldRemit
Special offer until March 2020. Send money with WorldRemit using the code 3FREE and pay no fees on your first three money transfers. Coupon code WorldRemit for free transfers.
2. Exchange Rates
Exchange rates are constantly fluctuating. It is hard to compare the rates since they keep on changing. It is better to compare the rates whenever you want to make a transfer. You can do this by visiting TransferWise and WorldRemit websites. However, TransferWise uses the mid-market exchange rate. WorldRemit has a 1% margin on its exchange rates, making it more expensive compared to TransferWise.
3. Transfer Methods
TransferWise acceptable payment methods include credit cards, swift, debit cards, bank transfers, and mobile money transfers (M-Pesa). TransferWise makes transfers easy:
Indicate how much, and where you want to send the money (Kenya).
Then you make a local payment to TransferWise, with any of the transfer methods listed above.
WorldRemit makes it easier to send money to your friends and family in Kenya. There are several ways to do that.
Bank transfers: Money sent will be available within one working day. WorldRemit enables you to make transfers to all major banks in Kenya. Transfers can be completed online within a few minutes and make payment using a debit or credit card
Cash pickup: You can pick up from any of the following bank branches; Diamond Trust Bank, Co-operative Bank, Gulf African Bank, KCB, National Bank of Kenya, NIC Bank, Upesi Money Transfer
Mobile money transfers: Transfers are instant. You can make transfers to any active and fully registered M-Pesa or Equitel mobile money account from more than 41 countries around the world.
Steps to Send Money to M-Pesa or Equitel Account
Select the Mobile Money Transfer service from the options in the 'send to' box
Enter the amount of money you wish to send
You will see the fee that applies and the exchange rate you will receive
Enter details of the M-Pesa or Equitel account
Pay online
Once the transfer is complete, both the sender and the recipient will receive SMS and email notifications
Airtime top-up: You can use it on a computer, smart phone, or tablet. It allows residents from other countries to top up phones of families and friends in Kenya. You only need the recipient's phone number. No fees charged.
4. Transfer Speed
It is essential that the payment reaches the recipient in good time. The time taken depends on the countries you are sending from, the payment methods (some are quicker than others) and security checks.
TransferWise has instant money transfer. However, sometimes the transfer may take 1-6 days.
With WorldRemit, 90% of their mobile money transfers to Kenya are paid in less than 10 minutes. This can be six days faster than TransferWise. Other transfer methods can take 1-3 days.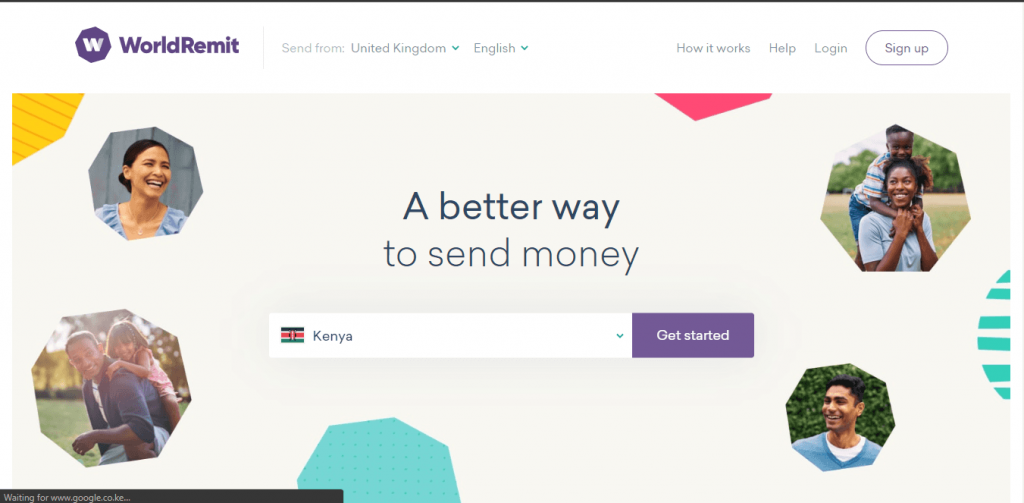 5. Supported languages
TransferWise provides access to its website in English, Hungarian, German, Russian, Portuguese, Italian, Spanish, French, Polish, and Japanese.
WorldRemit's website is available in English, French, and Spanish.
6. Minimum and Maximum Transfers
With TransferWise, there is no maximum limit when sending money to a bank account. However, when sending money to M-pesa, the maximum limit is KES 69,999.
With WorldRemit, the maximum and minimum transfers depend on the country where you are sending from and the payment method used to fund the transfer. For mobile money transfers, the limits are as follows:
M-Pesa: You can send a minimum of KES 1 and a maximum of KES 70,000 per transfer to M-pesa accounts
Equitel: You can send a maximum of KES 300,000 per transfer to a registered Equitel account.
7. Security
TransferWise is regulated by FinCEN and the Financial Conduct Authority (FCA) in the United Kingdom.
WorldRemit is approved and regulated by the FCA under the Payment Service Regulations 2017 and Electronic Money Regulations 2011.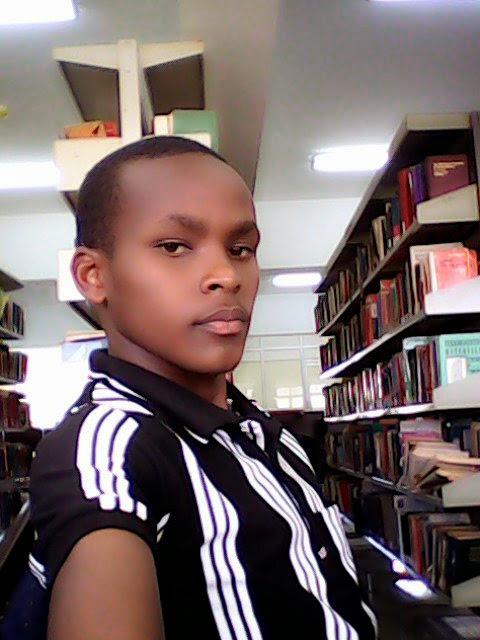 Vincent is a writer with an interest in finance, business, technology and health niche. He holds a Bachelors degree in Applied Statistics with computing. Read more about Vincent and see our complete editorial team at FiFi.