As Bitcoin adoption is slowly gaining momentum in Africa, where can African Bitcoiners and foreign travellers spend Bitcoin on the continent?
FiFi Finance looks at some of the establishments accepting Bitcoin in Africa's leading economies when it comes to Bitcoin.
Where can you spend Bitcoin in Africa?
Unlikely places
Rural roast beef restaurant
Betty's Place, a restaurant owned by Betty Wambugu, is located in Nyeri, a town in rural Kenya. She sales the popular East African beef dish, "nyama choma" (roast beef). She accepts Bitcoin.
Stan Williams, the Sculptor
Stan Williams is a dreadlocked Zimbabwean sculptor who sales his artwork in Bitcoin.
Kenya
Mamamikes
Mamamikes is a Kenyan gifting retail service and e-commerce platform.
Healthland Spa
Healthland Spa is a Kenyan spa based in Nairobi.
Boxlight Electronics
Boxlight Electronics is a wholesale and retail supplier of electronics in Nairobi, Kenya.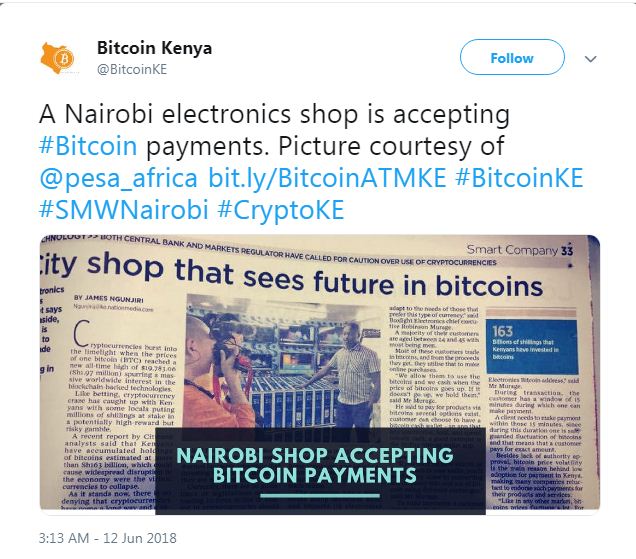 Nigeria
Sungrowmall
Sungroowmall is a Nigerian online store where you can buy or sell items with Bitcoin.
Minku
Minku is an online leather goods and clothing store.
South Africa
White Dog Taproom
White Dog Taproom is a restaurant and golf driving range.



Bidorbuy
Bidorbuy is an online auction and marketplace that offers Bitcoin as a payment option.
Fines4U
Fines4U is traffic fines administrator, which announced in 2017 that it will take payment in bitcoin from clients who want to settle their outstanding traffic fines.
Ashworth Africa
Ashworth Africa is a South African tour company.
TakeAlot
TakeAlot is an online retailer that accepts Bitcoins in the country.

Cape Coffee beans
Cape coffee beans is an online store selling roasted coffee beans.
Bankymoon
Bankymoon is a South African company that launched a meter top-up solution using Bitcoin. The solution gives smart meters their own Bitcoin addresses. When a smart meter receives a Bitcoin payment, Bankymoon then calculates the tariff and loads the meter.
Red & Yellow Creative School of Business
Red & Yellow Creative School of Business is a business school that accepts Bitcoin payments for advanced diplomas, certificates and online courses.
Sapphire Corporate Solutions
This South African company specialises in bespoke corporate clothing, promotional gifting and operational efficiencies.
Conclusion
Bitcoin trends in Africa shows that the cryptocurrency is here to stay. For example, according to the Blockchain Association of Kenya, the total number of Bitcoin transactions in Kenya in 2018 were estimated to be worth over $1.5m. Kenyan economy is rated as one of the top 25 cryptocurrency markets in the world after Nigeria and South Africa.

Further reading
– Bitcoin Scams Signs and Safety Tips for African Bitcoiners
– 6 Interesting Facts You Need to Know About Bitcoin in Africa
– The Likely Impact of Libra Coin on Africa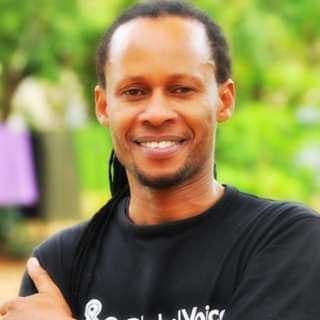 Ndesanjo is an experienced blogger and journalist. He was named one of 100 Influential Africans in Media Category. His mission is simple: making finance work for everyone.
Read more about Ndesanjo and the whole editorial team at FiFi.