Virtual offices are a great option for small businesses and freelancers in the US. There are also virtual office for international companies in the US. You can use a virtual office space to hold meetings, register your business at, to receive mail and phone-calls, and some offer a physical co-working officel. If you travel a lot, there are also virtual offices that have locations all over the world. Some virtual offices also offer business registrations worldwide, virtual assistants, as well as many other services.
Best Virtual Office Companies
A virtual office is a service that offers a physical address and office-related services, yet without the need to rent an actual office. You can choose between packages to receive one or more of these services: a registration address or virtual office address, receptionist, virtual phone-numbers, virtual assistant, access to office space, meeting space, etc.
Some of the best virtual office companies include Alliance Virtual Offices, Davinci Virtual Office, Clevver, Regus, Sococo virtual office and Intelligent office. You can find our reviews further below. Some of them offer virtual office for international companies in USA.
If you are a frequent traveler, have a small business or you are a freelancer and you don't want to hire an office for in a long term basis, consider some of these top virtual office companies.
ClevverCompany allows you to register a company in 20 countries. Experienced lawyers will help you set up your company in just a few days.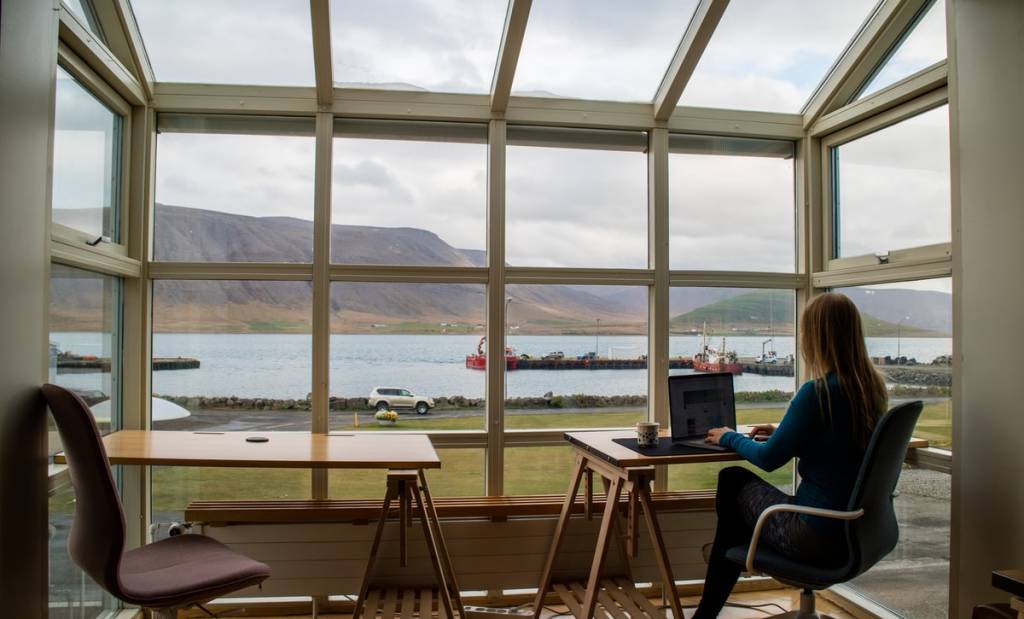 What is a Virtual Office?
A virtual office is a registration especially for small businesses that usually offer a physical address with office-related services. You don't need to lease an office for a long time. They are also excellent choice if you're looking for a fully equipped office space in new areas when you're business is expanding and you need physical presence. In addition to a fully equipped office, you can also rent meeting rooms or just a desk in a co-working space.
Virtual office services started in the 1960s as serviced offices and have evolved with technology to include a wide variety of personnel, physical space, digital storage and communication services. Customers pay a contract fee for these services which may be offered à la carte, as packages or membership subscription. These days some virtual office providers even include digital capital such as cloud storage, web hosting, email and other web-based applications. – Wikipedia
How Do I Get a Virtual Office?
If you have a small business and you want to give it a more professional image, then a virtual office could help. You can set up a virtual office even when you work from home or you are a frequent traveler. Your organization will look more functional and professional. Also when you're based abroad and want to build up your business in the USA, a virtual office may help you with that. Below you'll find some of the best known virtual office providers. If you are looking for a virtual office, consider the following providers.
Alliance Virtual Offices
Alliance Virtual Offices offers premium virtual office and telecommunications solutions for companies all over the world including the US. It offers personal service to help your business save money, operate more flexibly, and grow.
The main features of Alliance Virtual Offices plans include:
A recognized business address in the city of your choice, which you can use for business licensing and registration, to receive mail, build credit, etc.
Onsite mail processing and mail storage with local pickup.
Optional monthly, bi-weekly, weekly, or daily mail forwarding.
Front lobby receptionist to greet visitors.
Easy access to private meeting rooms and office space.
Davinci Virtual Office
Davinci Virtual Office is present in all the US states. It is a great option for those looking for the best virtual office solutions for international businesses. It offers in-person services like a business support center and registered agent. They have meeting rooms that usually have A/V equipment, Wi-Fi and catering options.
They have reception services, toll-free number, live answering, voicemail management in their basic package. The premium package offers customer care, virtual assistant services, order processing and appointment scheduling.
Their pricing varies from one location to the other. However, Davinci fees for the basic plan range between $49 and $200 per month. During the first contract, you will need to pay a setup fee of between $150 and $200.

Clevver Virtual Office
Clevver is a virtual office for freelancers, small businesses, digital nomads and private individuals. It is a great deal for people who want an address in another country. To start enjoying Clevver services, you need to sign up through the browser or Clevver app available on Google Play and Apple Store.
Among the solutions offered by Clevver include:
ClevverMail. It is available in 60 locations. You can have your mail scanned or forwarded to your mail by the team. Its pricing starts from €5.45 per month.
Clevver Number. It comes with a toll-free and telephone number in 80 countries. The pricing depends on the country and the type of phone number.
Registered address. You need an address for business incorporation. An address also makes your business have a professional image. Clevver fees start from €19.95.
You can pay for Clevver services using PayPal, Visa, MasterCard, American Express, or a bank transfer. It supports English, Spanish, French and German languages.
Regus Virtual Office
Regus is a virtual office that has over 1,000 offices within the US and is available in 150 countries. Regus office rental costs $19 per hour. Regus has three virtual office packages:
Basic package. It comes with a physical address that comes with mail handling and forwarding services. Its pricing starts at $37 per month.
Mid-level. It gives access to the business lounge, local phone number with a reception to answer calls. Its pricing starts from $150 per month.
Top-end. It comes with 5 days access to the office with an office desk and daily meeting room. Its pricing starts from $207 per month.
You can pay your monthly bills through electronic payment, direct debit, standing order, or credit card.

Servcorp Virtual Office
Servcorp is a virtual office offering the best virtual office solutions like address, mail, phone services with receptionist services. You also get access to free co-working space daily and a private office for 8 hours a month. You also get a personal assistant, access to Wi-Fi and a business networking community. The pricing for the above package is $700 per month.
Besides, they have cheaper packages for beginners whose prices start from $100 per month. In the US, they are available in the following cities, New York, Washington, Chicago and Houston.

Intelligent Office
Intelligent Office is a great option for those looking for a virtual assistant. A virtual assistant will help you run many tasks within your administrative office. They will provide you with virtual assistants that also offer reception services. Intelligent Office is only available in 20 States of the US and 3 Canadian provinces. Therefore, if your business is outside their available locations, you may need to look elsewhere.

Virtual Office Prices
Virtual office prices vary between different virtual office providers. For most virtual office companies, you will be required to pay an initial setup fee. After that, you will be required to pay a fixed monthly fee. Besides, you can opt to access additional services at an extra fee. A virtual office USA can cost less in New York compared to other cities where there are many options to choose from. For a basic virtual office plan in the US, you can expect to pay around $5 and $ 100 per month.
Virtual Business Address Reviews
Virtual business address in the US provides businesses and individuals with real street address for receiving postal mail and packages. If you are a frequent traveler, freelancer or have a small business, you can consider getting the best virtual business address. The following are some of the vest virtual address services you can consider.
PostScan Mail. It offers real U.S Street addresses, unlimited cloud storage and email notification. It also offers local mail and package pickup and is ideal for traveling families.
Anytime Mailbox. It is an ideal service for people who shop from different countries. Some of the features it offers include open and scan mail services, international mail forwarding and check deposit. You can access it from any desktop or mobile device.
Travelling Mailbox. It is one of the best virtual address service providers in the market. it offers services like mail forwarding and incoming envelope full page scans. It also offers customer service via online chat, Skype and phone support.
If you're only looking to get a registration address for your business and to receive physical mail, often you can also find good and affordable options in your own locality.
Tips on Virtual Office in US
Having a virtual office for your business is a great deal, whether you are a small business, freelancer, or nomad. A virtual office helps your business to run administrative roles just like a physical office. With a virtual office, you will enjoy other services like registration address, receptionist services, customer care service and virtual assistance. We hope the above information can help you in your quest. You can find below more information.
When is it Best to Use Virtual Office Providers?
You can look for the best virtual best office service in the following scenarios.
If you are a small business or involved in a solo operation. As such, you may not need to hire an office space and it would save you lots of costs.
Your office employees can work remotely and when you need to communicate with them, you can do it virtually.
When you want to access office services without the need of having an office and you don't want to commit to a long-term and expensive lease.
Best Virtual Office Services
The following are some of the best virtual office services that you are likely to get when you select the best virtual office service.
Professional business address
Mail handling and forwarding
Access to meeting rooms
Physical work places
Virtual office reception services
Networking through social services
Essential business services like printing and Wi-Fi