Bitwala, rebranded as Nuri, is an online bank that enables customers to save, withdraw, and trade fiat currencies and cryptocurrencies. The company's product is used by more than 80k people from around the world. It has 40 employees. Bitwala has raised more than $21 million in venture funding from reputable fintech investors.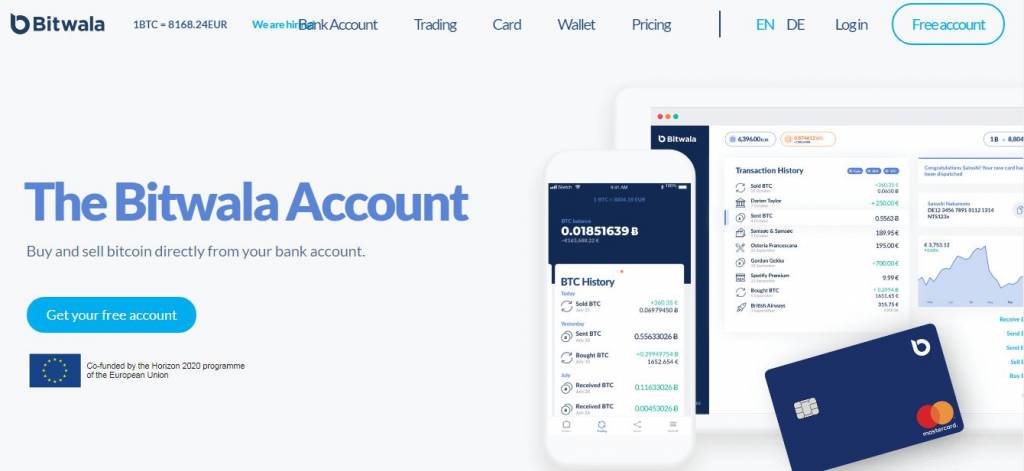 Can You Use Bitwala for Banking?: Bitwala offers a standard bank account with a Visa card and access to Bitwala wallet where you can send and receive cryptos.
How Bitwala Got Here
Bitwala was started as an online bank by Jorg von Minkwitz, Jan Goslicki and Ben Jones in 2014.
The company was forced to suspend its services after its then partnering bank was denied license to operate.
Bitwala has continued to innovate and add more products to its ecosystem.
In 2018, disaster struck when WaveCrest Holdings LTD, Bitwala's debit card issuer, withdrew permissions forcing the company to suspend its services. However, Bitwala did not go down completely. It set about building a new product, blockchain banking.
The Problem Bitwala is Solving
Bitwala was established to disrupt the traditional banking industry by creating an account to transition between cryptocurrencies and fiat currencies. The cryptocurrency industry has grown significantly. In slightly over 10 years, the industry is now worth hundreds of billions of dollars. Many big companies like Facebook, Fidelity, and JP Morgan are getting into the industry. While there have been adoption of these currencies, there have been a disconnect between the cryptocurrencies and fiat currencies in the traditional banking system.
How Bitwala is Solving this Problem
Bitwala solves the challenge mentioned above by creating a fully-online bank that allows people to save, buy cryptocurrency, spend, and trade the currencies. To achieve that, the company has partnered with SolarisBank, which is a German banking platform that pioneered the concept of banking-as-a-service model.
Solaris was founded in 2016 and has so far raised more than €100M. It has then built a website where customers can create their account, trade, and set up their wallets.
As a result of Bitwala Solarisbank parternship, customers get a full German bank account that operates as a normal account. For example, they can receive their salaries on it and pay bills. All funds up to €100k are insured by the German Deposit Guaranteed Scheme (DGS). According to Jan:
We started Bitwala to build something which many thought was not possible: Connecting Bitcoin to the conventional financial system and remain in line with supervisory requirements in one of the world's strictest regulatory jurisdictions: Germany.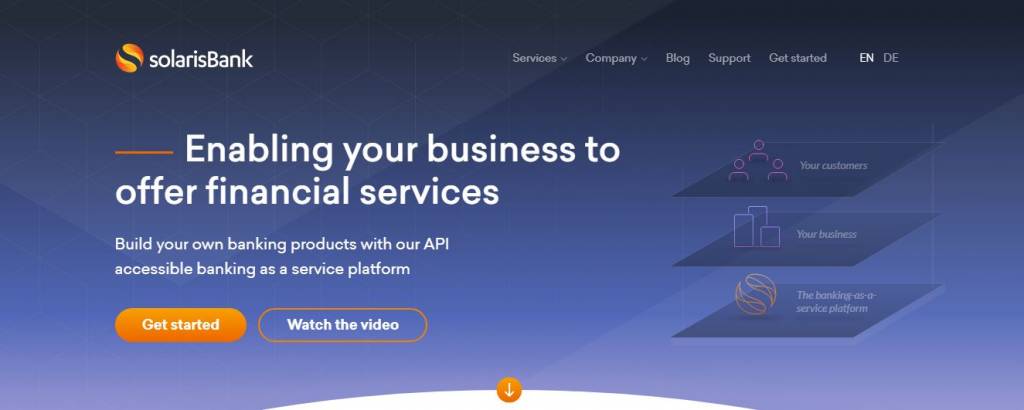 What Stage is Bitwala in?
Nuri, formerly Bitwala, is currently in the growth stage. The company's platforms are all working and people all over Europe can create their accounts and transact. According to the company's CTO:
Today, we are offering a bridge for both mainstream users and blockchain buffs, who want to interact with the emerging blockchain ecosystem – the growing digital economy spreading across the globe. While there is still huge upside potential, it has already been a humbling experience to see the ecosystem grow and for Bitwala to play such an important part in that.
Funding
The company has attracted more than $21 million in venture funding. The latest round of EUR 13 million was led by Sony Ventures, NBK Group, and Digital Currency Group.
Previously, the company had raised EUR 4 million from Earlybird and Coparion. Other funding was of a EUR 800k seed funding from Digital Currency Group and Gruenderfonds.
Bitwala Customers/Bitwala Supported Countries
With its headquarters in Berlin, Germany, Bitwala serves European residents who are looking for a blockchain banking solution. The service is now available for users from 31 European countries (fiat banking and transactions are processed in euros) and nationals of these countries. It does not offer its services to U.S persons. Account opening is available on Bitwala app for iOS and Android. If you want to open a Bitwala account, you must be:
A resident of the European Economic Area or Switzerland or a national of Bitwala supported countries outside EU
18 years and above
Hold a valid identification document
Hold a Proof of Address document. This will be required during the verification video call
Services Offered By Bitwala
Bitwala provides a range of products and services with the use of Bitcoin and other crypto-currencies, making life easier.
Bank Account. Bitwala offers a fully German bank account that you can use to receive your salary, pay your rent or send and receive SEPA transactions. You will also be able to set up automatic payments for service subscriptions that you use regularly. Bitwala accounts come with an IBAN. Euro deposits up to € 100,000 are protected by the German Deposit Guarantee Scheme (DGS).
Bitcoin Wallet. The Bitwala account also includes highly secure Bitcoin wallet that you can use to buy and sell crypto-currencies (using Euros) for a 1% fee from your account and store them in one place. There is no third party access to the wallet, including Bitwala itself. The wallets are backed up, giving the user full control and the ability to extract private keys.
Bitwala debit card. Bitwala card can be used anywhere in the world where Visa is accepted. You can use your card to withdraw your money at millions of ATMs globally. Bitwala Mastercard was discontinued early this year.
Bitwala supports Bitcoin and Euros. Bitcoin is stored in a dedicated wallet. Every user has an individual wallet, private, and public key. This means that users can deposit Bitcoin directly, just like in other wallets. On the other hand, Euros are stored in the regular bank account where you can deposit, withdraw, and spend funds.
Bitwala Business Bank Account
Bitwala offers business accounts for Bitcoin transfers. It supports companies dealing with the trade of crypto-currencies and fiat currencies. Bitwala provides an exchange mechanism that converts crypto-currencies in fiat currencies and vice-versa, giving companies the freedom to trade across multiple payment rails. It provides businesses with multiple features and options such as expenditure tracker, mass payments, and open banking API facilities.
Bitwala MPesa
Bitwala offers bitcoin-to-M-Pesa service. Bitwala customers can send bitcoin to an M-Pesa account in Kenya, Tanzania, Nigeria, and Uganda free of charge.
Bitwala Fees
Opening a bank account with Bitwala is free of charge. However, there are services that attract fees. Fortunately, Bitwala fees are transparent, meaning there no any hidden fees. See detailed Bitwala fee list.
Bitwala Limits
Bitwala current trading limit is €50,000 enforced over a 7-day rolling period. If you begin trading on a Monday you can trade a maximum of €50,000 until the following Monday, when the limit is reset. There is also a limit of €15,000 per trade that applies to ensure your order is executed at the exact price stated in the dealing ticket. You can place multiple orders after another. The value of the bitcoin you wish to purchase cannot exceed the Euro amount on your current account and the value of bitcoin you wish to sell cannot exceed the bitcoin amount in your wallet.
Bitwala Customer Support
Bitwala has a professional customer support team that is happy to help and give answers to all your questions. You can reach the team through +49 30 2398 0075 or email via [email protected] The Bitwala support service is available in both English and German. You just need to choose the language you prefer. Bitwala customer support is available from Monday to Friday from 9:00 AM-6:00 PM (Central European Time). This excludes German public holidays, weekends or bank holidays.
Location of the Company
Bitwala was founded in Netherlands but later moved to Germany where it targets customers from around the world.
Bitwala Online Customer Reviews
Every Bitwala customer has a story to tell. Bitwala products score highly on review websites. The products have received more positive reviews than negative reviews on Trustpilot, where it has been rated 3.7 stars. Customers have also rated it 4 stars on the Google Play Store. In 2017, Bitwala received awards from various forums like The German Innovation Award, FinTech Pioneers, ITC Spring Europe, and the Paris FinTech Forum Award.
Bitwala Alternative
Bitwala operates in an industry that has seen increased growth in the past few years. Its peers are companies that offer crypto banking, crypto trading, and crypto wallets. Some of the Bitwala alternatives are companies sucha as Dukascopy, Revolut, Paycent, and Kraken.
Final Thoughts on Bitwala Bank
Bitwala is a revolutionary company that aims to become a global banking platform specializing on cryptocurrencies and fiat currencies. The number of users have continued to grow and the company has continued to increase its workforce. The bank has promised to offer news services in the future, which include Bitwala GooglePay integration and Bitwala virtual card. If cryptocurrencies continue performing well, there is no doubt that Bitwala will be one of the biggest companies in the space.
Further Reading