Developing countries are the best places where people can invest. It is because there are still more chances for people to exploit their full potential. For this reason, much needs to be done in terms of infrastructure, health, transport and job creation. These countries have large markets for businesses but require a lot of investment. The following are some of the business ideas in developing countries.
Farming
Farming can be highly profitable if you choose the right product. Some of the high profit-making products include fruits and vegetables. After you have selected the right product, then approach stores and supermarkets and request to be supplying them with your produce. You can also export your produce to countries with higher demand.
Fruit Juice Kiosk
People love taking cold fruit juices during hot afternoons. Fruit juices are also healthy and for this reason, people like them. Get a good location and then establish your business. If you can get a spot next to a hospital or a dispensary, you can be sure of a high influx of customers. Then, to cut on costs, buy your raw materials directly from the farmers instead of the market centers.
Travel Agency
People want to visit new places during holidays and weekends. It is a good business if you can come up with enjoyable activities which people can take part in. Home-based travel agencies do well since they allow people to take part in holidays that are within their budget.
Mobile Recharge Shop
Most developing countries do not have an online mobile recharge. All you need to do is to communicate with various network providers so that you can be supplying you with recharge cards. Then get a location with a massive influx of people.
Payment Solutions
Mobile money exchange platforms have been on the increase in developing countries. Establishing a shop where people can deposit and withdraw cash to and from their mobile phones is an excellent idea. For such a business, locate a place with many people and there isn't a bank in the nearby.
Tour Guide
Regardless of a country's level of development, certain aspects attract tourists. If you understand in foreign languages, a tour guide is the right profession. Apart from organizing places where tourists can visit, you can visit with tourists to different places. To get started, you can set up a website to get clients.

E-commerce Stores
E-commerce stores have been on the rise and they are doing well in developing countries. Many people prefer to order goods online and have them delivered at their doorsteps. Among them is Jumia that is doing well in Nigeria and Kenya. Advertise your products online and then provide excellent services to win your customer's trust.
Laundry Services
People want o look smart and clean, but not everyone has the time to clean clothes. If you can offer laundry services to busy people, they are willing to pay you for it. You jus need to clean clothes thoroughly and you can be trusted to enter into people's houses.
Garbage and Waste Collection
In most developing countries, pollution and waste disposal is a significant problem. Luckily, you can also get some items that you can recycle from dustbins. Get a place where to dump the collected waste or if it is possible to recycle the trash that is also n excellent idea.
Day Care Center
Parents with children look for safe places where they can be leaving their children as they go to work. If you are good and kids get to like you, parents will have the confidence to refer you to other parents. You need to get a license and rent a building. You can also add playing activities for children. To add to security, add security surveillance cameras as an extra precaution.
Selling Second Hand Clothes
In developing countries, people consider second-hand clothes to be of higher quality hence prefer buying them. Unlike expensive new clothes, second-hand clothes have gained popularity, especially with the young generation. If you can get a business located next to a university or college, you can be sure your business will be successful.
Moving Service
In developing countries, very few people own cars. For this reason, most to them rely on a car hire to move their properties. People require this service when they are moving into a new home or when a business is relocating to new premises. Make sure to advertise your services online so that people can contact you when they need to move.
Computer Training
In most developing countries, only a small percentage of people are computer literate. With the rise of technology and digital migration, people are seeking to get these skills. To get employed, you must be computer literate. Computer training has been on demand since computer literacy is a key among the critical requirements for employment. You only need a few computers and a business permit to get started.
Health Care Services
In developing countries, health facilities are usually far. During emergencies, people spend a lot of money hiring an ambulance or a car to get a patient to a hospital. Starting a health facility near a large community is an excellent idea since it will cut on the cost of getting a patient to a hospital.
Car Wash
Car wash is a well-paying business in developing countries. People need to have their cars cleaned very often. Luckily, the startup capital is minimal, and you even be washing vehicles while they are in their owners' compound. This business requires a high level of integrity since some clients leave valuable items in their vehicles. If they can trust you, then they will refer you to other clients.
Business Consultancy Services
People have business ideas and startup capital, but they do not have the skills and expertise required for a startup. If you can start a business to help people succeed in different lines of their companies, you will get a high influx of customers. You can help people to come up with business plans and how to implement business policies and comply with statutory requirements.
Selling Cereals
Farming is the backbone of most developing economies. Among the significant foodstuffs cultivated are cereals. Starting a business that will bridge the gap between farmers and consumers is a great business. Make sure to sell high-quality products and to get more customers. Besides, you can also sell your products to millers.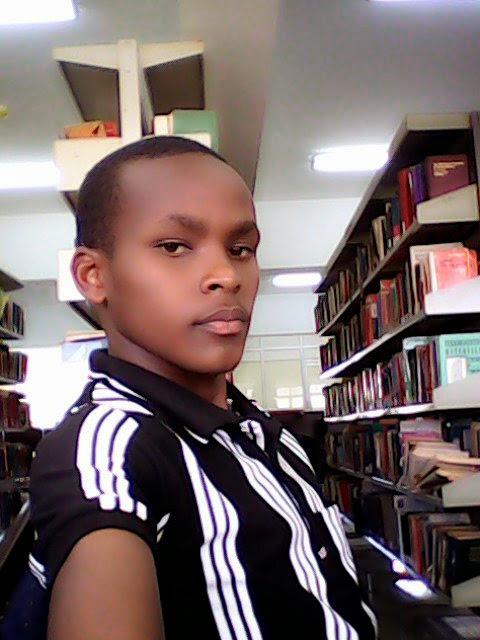 Vincent is a writer with an interest in finance, business, technology and health niche. He holds a Bachelors degree in Applied Statistics with computing. Read more about Vincent and see our complete editorial team at FiFi.