Bitwala is an online bank that enables customers to save, withdraw, and trade fiat currencies and cryptocurrencies. The company's product is used by more than 80k people from around the world. It has 40 employees. Bitwala has raised more than $21 million in venture funding from reputable fintech investors.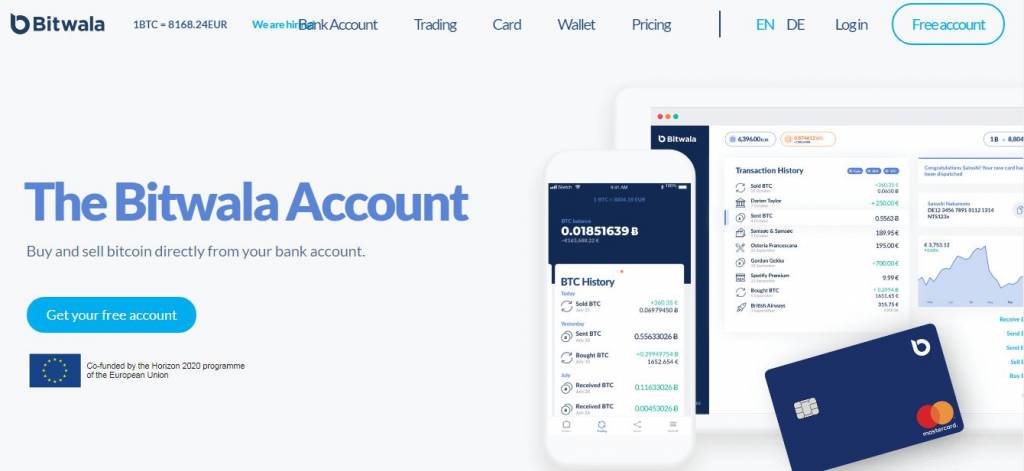 How Bitwala Got Here
Bitwala was started as an online bank by Jorg von Minkwitz, Jan Goslicki and Ben Jones in 2014.
The company was forced to suspend its services after its then partnering bank was denied license to operate.
Bitwala has continued to innovate and add more products to its ecosystem.
The Problem Bitwala is Solving
Bitwala was established to disrupt the traditional banking industry by creating an account to transition between cryptocurrencies and fiat currencies. The cryptocurrency industry has grown significantly. In slightly over 10 years, the industry is now worth hundreds of billions of dollars. Many big companies like Facebook, Fidelity, and JP Morgan are getting into the industry. While there have been adoption of these currencies, there have been a disconnect between the cryptocurrencies and fiat currencies in the traditional banking system.
How Bitwala is Solving this Problem
Bitwala solves the challenge mentioned above by creating a fully-online bank that allows people to save, buy cryptocurrency, spend, and trade the currencies. To achieve that, the company has partnered with SolarisBank, which is a German banking platform that pioneered the concept of banking-as-a-service model.
Solaris was founded in 2016 and has so far raised more than €100M. It has then built a website where customers can create their account, trade, and set up their wallets.
As a Bitwala users, customers get a full German bank account that operates as a normal account. For example, they can receive their salaries on it and pay bills. All funds up to €100k are insured by the German Deposit Guaranteed Scheme (DGS). According to Jan:
We started Bitwala to build something which many thought was not possible: Connecting Bitcoin to the conventional financial system and remain in line with supervisory requirements in one of the world's strictest regulatory jurisdictions: Germany.
What Stage is Bitwala in?
Bitwala is currently in the growth stage. The company's platforms are all working and people all over Europe can create their accounts and transact. According to the company's CTO:
Today, we are offering a bridge for both mainstream users and blockchain buffs, who want to interact with the emerging blockchain ecosystem – the growing digital economy spreading across the globe. While there is still huge upside potential, it has already been a humbling experience to see the ecosystem grow and for Bitwala to play such an important part in that.
Funding
The company has attracted more than $21 million in venture funding. The latest round of EUR 13 million was led by Sony Ventures, NBK Group, and Digital Currency Group.
Previously, the company had raised EUR 4 million from Earlybird and Coparion. Other funding was of a EUR 800k seed funding from Digital Currency Group and Gruenderfonds.
Companies Similar to Bitwala
Bitwala operates in an industry that has seen increased growth in the past few years. Its peers are companies that offer crypto banking, crypto trading, and crypto wallets. Some of the Bitwala alternatives are companies like Paycent, Cryptopay, Kraken, and Coinbase.
Location of the Company
Bitwala was founded in Netherlands but later moved to Germany where it targets customers from around the world.
Summary
Bitwala is a revolutionary company that aims to become a global banking platform specializing on cryptocurrencies and fiat currencies. The number of users have continued to grow and the company has continued to increase its workforce. If cryptocurrencies continue performing well, there is no doubt that Bitwala will be one of the biggest companies in the space.
Further Reading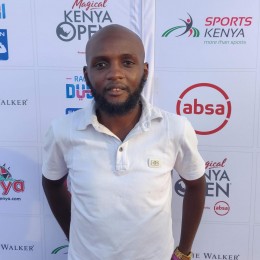 Crispus is a finance professional with more than a decade experience in the industry. Over the years, Crispus has written in-depth articles on leading platforms like CCN, Marketwatch, and Seeking Alpha. He also runs a Forex education and managed account company called WestEndFx.