Viventor is a European peer-to-peer lending marketplace that helps connect investors with borrowers. The company has managed to have significant growth over the years. It has more than 7k investors who have invested more than €115 million. This makes it one of the biggest companies in the industry in Europe. In this review, we will look at how to invest in Viventor.
Quick Review of Viventor
Viventor was started in 2015 and is headquartered in Liga, Latvia.
Viventor has more than 7k investors who have invested more than €115 million.
The average annual returns in Viventor is 16%.
Viventor has a primary and secondary market.
Viventor has a working [demo account](https://www.viventor.com/demo/profile/account).
What is Viventor?
The finance industry is quickly evolving. Technology has played an important role in this. In the past, it was a difficult thing for people to lend to other people or companies directly. This was a reserve for banks and other financial companies like private equity.
Technology, through peer to peer, has helped remove the barriers that existed in the past. P2P companies like Viventor create a safe platform where people and companies can easily borrow and lend money. This has been helped by technology like artificial intelligence that is able to asses the likelihood of a borrower to pay the money.
Viventor was created to solve this problem. The company has a platform where loan originators can list their loans and attract funding from people within the European Union.
How to Invest in Viventor
One of the main benefits for investing in Viventor is how easy it is to do so. As an investor, you just need to check whether you qualify to invest in the company or not. Only people who are over 18 years and those from the European Economic Area (EEA) can invest in Viventor. Individuals must also have valid identity card and utility bills.
If you meet these conditions, you just need to sign up using this link. You will be required to enter your personal information and then have the documents verified.
After this, you need to deposit your funds to Viventor. You can use bank transfer, cards, and other payment methods like Skrill and PaySera to deposit funds. The minimum you can invest is 50 euros. Your funds will now become available in your bank account.
There are two methods of investing in Viventor. In the manual method, you should go to your dashboard and narrow down the loans as shown below.
This will produce the types of loans that are available for you to invest in. You should study the loans carefully and then make your investment. A good example of this is shown below.
You Can Invest in as Many Loans as You Can
The other option is to use the Auto Invest feature. This is a feature that allows the company's algorithm to invest for you. To do this, you need to go to your dashboard and then go to the AutoInvest feature. If it is your first time, we recommend that you first read the FAQs. After this, you should enter your Auto Invest details as shown below.
Types of Viventor Investments
As an investor, there are two types of markets that you can invest in. The primary market is one where the loan originators list their loans. This means that you will be the first investor on the loan. The secondary market is where other investors can list the loans they have. These loans are usually listed at a discount or at par. It is an important market for you if you want to exit an investment.
What are the Pros of Investing in Viventor?
There are several benefits that you gain by investing in Viventor. Some of these benefits are:
Viventor has attractive returns that are above the market rates.
Viventor is a proven company that has thousands of customers.
Viventor enables you to diversify your investment returns.
Viventor has a secondary market, which means that you can sell your loans.
Viventor has an easy-to use platform.
It is easy to manage and withdraw your funds in Viventor.
What are the Cons of Investing in Viventor?
As we have pointed in our other P2P reviews, there are risks that come with investing in these companies. Viventor has also listed some of these risks on this page. These risks are:
Credit default. There is no guarantee that borrowers will pay back their money.
Loan originator risks. There are risks that originators bring. For example, they may list poorly-researched loans.
Operator risks. This is the risk that Viventor may run out of business.
Currency risk – There is a risk that the euro may weaken or strengthen sharply. This could have implications for portfolios.
Market risks. These are risks such as political, legal, inflation, and macroeconomic risks among others.
Liquidity risks. These are risks that you may have challenges exiting the loans that you have.
Countries Where You Can Invest in Viventor
Viventor is available in countries in the European Economic Area (EEA). These are the 28 EU member states and countries like Sweden, Norway, Liechtenstein, and Iceland.
Summary
The peer to peer industry is an important and fast growing industry especially as interest rates remain at historic lows. Viventor has emerged as one of the leading companies in the industry. You should consider creating a P2P portfolio that invests in companies like Viventor, Crowdestate, Bulkestate, and Wisefund. This should be at least 10% of your portfolio.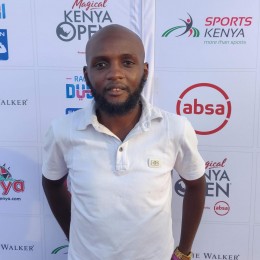 Crispus is a finance professional with more than a decade experience in the industry. Over the years, Crispus has written in-depth articles on leading platforms like CCN, Marketwatch, and Seeking Alpha. He also runs a Forex education and managed account company called WestEndFx.