Brexit is the exit of the United Kingdom from the European Union. The topic has dominated international media due to the UK's great global trade network. Its impact will be felt in many countries such as Kenya.
UK is Kenya's second most important export destination in Europe after Netherlands. For example, Kenya exports to United Kingdom in 2018 was US$396.75 million. Kenya exports an equivalent of 56% of black tea and 27% of fresh produce to the UK. Through a trade deal entered into by Kenya and the UK, flowers fetch an average of four billion Kenyan shillings monthly. Moreover, UK nationals own or have majority shares in a number of companies listed on the Nairobi Securities Exchange.
As Kenyans are preparing to deal with post-Brexit UK, this article will look at the the impact of Brexit to Kenya's economy.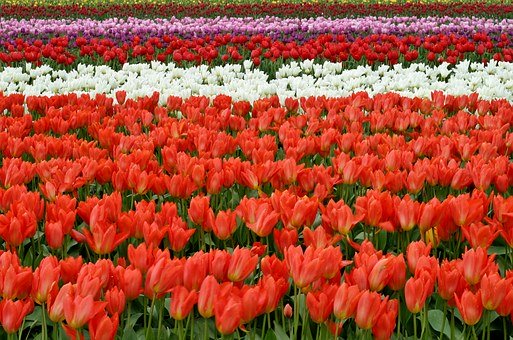 Positive Impact of Brexit to Kenya's Economy
As a result of Brexit, Kenya is likely to enjoy better trade deals with the UK, Kenya's former colony. Kenya can negotiate new bilateral trade deals with the UK and this could help to raise the number of products exported to the UK market. Previously, French beans and bananas, for instance, had many barriers before reaching the EU market due to strict health regulations enforced by the EU. This favored the produce form other countries disadvantaging Kenyan farmers. The UK independently could put in place measures that support the Kenyan farmers.
UK's former Secretary of State for International Development, Penny Mordaunt, assured Kenya that Brexit will cut current trade barriers and strengthen bilateral economic relationship and long term prosperity of both countries.
Britain has been a great critic of the EU's Common Agriculture Policy (CAP) that offers subsidies to European farmers, yet it does not benefit Kenyan farmers. CAP makes it difficult for most of Kenya's produce to reach the UK's market. The UK is likely to change its policies to help more Kenyan products access the UK market.
After Brexit, Kenya can negotiate new trade deals with European countries that buy Kenya's exports through the UK. It will help Kenya to increase its margins, thereby increasing its earnings. Direct buyers are better since Kenya will not be sharing its revenues with the UK as was the case before Brexit. Moreover, Kenya will continue to have duty-free access to the UK market.
Brexit will have a short term effect on the UK with its most trading partners due to economic uncertainty and market volatility. It is likely to reduce the level of trade as trade partners fear to make losses. This will trickle down to most African countries as a result of reduced direct investments from the UK. Kenya has been a beneficiary of Foreign Direct Investment (FDI) from the UK, which is likely to decrease with Brexit. In 2018, the UK sent $1.2 billion to Kenya, which was 4.3 per cent of its total FDI in Africa.
In January 2020, the UK organised UK-Africa summit to mark the beginning of its trade and diplomatic relations with African countries post-Brexit
Theese new, brighter trade prospects made Kenya's president, Uhuru Kenyatta, describe Brexit a blessing in disguise.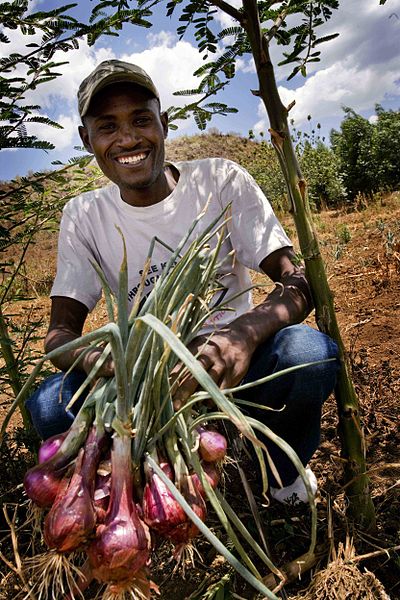 Negative Impact of Brexit
Kenya trade officials say that the UK will continue to be Kenya's top trading partners with or without a Brexit deal. Currently, Kenya is UK's third largest market in Africa. The following are the negative impacts that Brexit will have on Kenya's economy.
Most of the Kenyan products exported to the EU enjoy free duty and quota-free access to the market. The EU has been offering its colonies duty-free and quota-free access to their markets. It is uncertain whether the EU will continue to provide the same or new economic partnerships will be created.
Countries that have been enjoying trade partnerships will be disadvantaged since they may start experiencing trade tariffs. Countries that were previously facing higher tariffs are likely to enjoy similar tariffs with other countries. This is likely to disadvantage Kenya's products compared to those from other countries.
Kenya is also facing another challenge since the UK has left the EU without a trade deal. The UK will have to establish tariffs for Kenya under the rules of the World Trade Organization (WTO). Kenya is likely to face 8.5 to 12% trade tariffs on its flowers, according to Traidcraft Exchange that would amount to £3.6m every year.
There is also speculation that Brexit might lead to unemployment, especially from companies whose majority shares are owned by Britons as a result of post-Brexi capital flight. The Kenya National Bureau of Statistics says that more than 100 firms are operating in Kenya that are owned by UK residents. It is uncertain about the fate of the employees of these companies and how they will continue working after the UK's exit. Capital flight might also weaken Kenyan shillings and affect its importing power
Conclusion
The effect of Brexit depends on several factors such as the time it will take to negotiate the new trade regime, terms of negotiation and UK's political process. Also, with the increased trade anxiety, the adjustment process, favourable policy response may help to reduce trade tensions and anxiety. Kenyans who have invested in exports to the UK are keen to see how trade with the UK outside the EU will turn out to be.