Part of the Kenyan dream is to own a home. However, owning a home in Kenya is not easy. For instance, one needs to know what is best between buying or building a house. This article will provide you with ample knowledge on owning property and especially on the process of buying a house in Kenya.
To Buy or to Build?
This is one of the persistent questions regarding property. It's simple; there is no one-size-fits-all answer. In order to make an apt decision on whether you should build a house or purchase an existing one in Kenya, it is important to evaluate the pros and cons of each option. The ultimate decision will be shaped by various factors including your taste and preferences, budget, and your ability to actively participate in the process.
Advantages of Building a House
Some of the benefits of building a house in the Kenyan setup include:
Building your own house tends to be cheaper than purchasing a ready-made structure. For instance, building a 5-bedroom bungalow in a developing area like Syokimau may cost you about KES 14.5 million including the cost of buying ½ an acre. If you were to buy a similar house in the same neighborhood, you will have to part with about 35 million.
Lower maintenance cost. Some agencies that deal in selling pre-built houses fail to adhere to certain building requirements hence they deliver products that are substandard. The use of low quality materials, failure to build a firm foundation, or constructing on unsuitable grounds are some of the constructors' mistakes that buyers end up paying for. On the other hand, if you build your own house, you will be in control of every tiny aspect. As such, you are in a position to avoid actions that will increase your maintenance cost.
Freedom. If you decide to purchase an apartment, there could be management policies that prohibit you from keeping pets, planting crops, or adding certain structures. In contrast, building your home gives you the freedom to do as you please in your compound.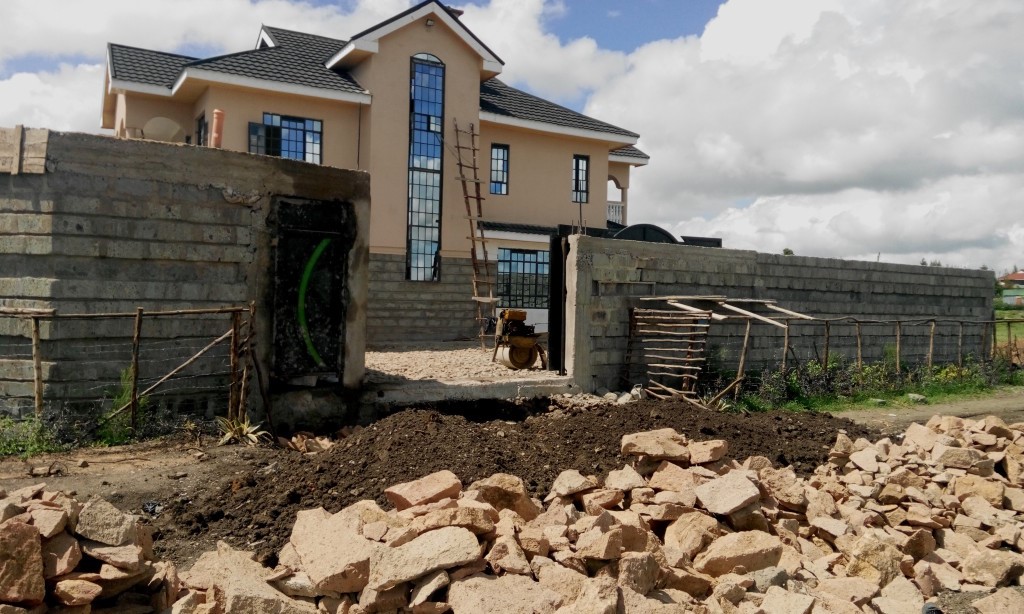 Disadvantages of Building a House
The disadvantages of building a house in Kenya include:
You will have to deal with the hustle of buying land especially in this era of numerous dubious property agents.
Identifying a skilled contractor and workers may be challenging. The National Construction Authority (NCA) has indicated that only about 30% of Kenya's construction workers are skilled.
The building process requires a lot of your time and commitment. You have to be actively involved in the entire process including acquiring the needed materials, planning, and managing the workers.
Advantages of Buying a House
Some of the benefits of purchasing a house in Kenya include:
With a pre-built house, all you need to do is to complete the necessary paperwork and make the payment and you are free to move in immediately.
Based on the fact that property development in Kenya has grown tremendously over the years, you are spoiled for choice. You are able to compare houses in different locations and with different features until you identify one that suits your taste and preference.
You can land a good deal in the form of an undervalued property or a seller who urgently wants to sell the property hence pay a fair price for the structure.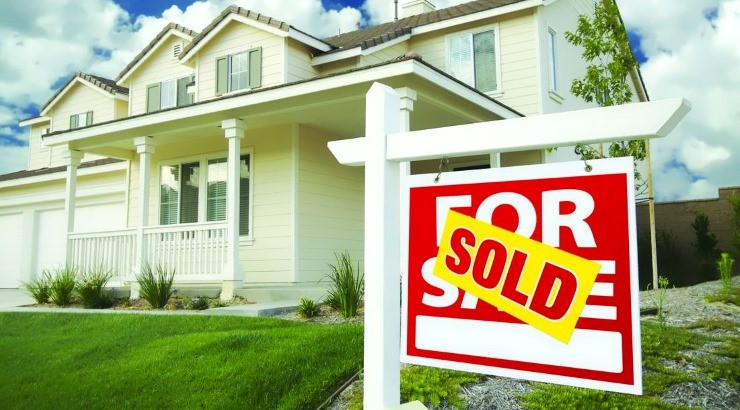 Disadvantages of Buying a House
There are some downsides to buying a house in Kenya. This includes:
You are limited when it comes to deciding on certain features such as the size of the rooms as well as exterior and interior design.
There is no guarantee that every aspect of the house is of high quality. At the end of the day, the developers strive to obtain high returns and may end up lowering the quality of certain items for their own good.
There have been various cases of developers encroaching public land or building on unsuitable areas. Such a scenario may result in unending litigations or you losing the house.
Process of Buying a House in Kenya
As earlier indicated, evaluating the benefits and drawbacks of both options of owning a home in Kenya is the basis of deciding the route you intend to take. If you have decided to buy a pre-existing house, it is important to follow certain steps that will ensure you own the property legally and hustle-free. These steps are:
Identify a registered and reputable real estate agent. To avoid being conned, ensure that they are registered with the Estate Agents Board and published on the Kenya Gazette. Getting a copy of their ID card, their photos, and a copy of their registration certificate further gives you an assurance that the transaction is legitimate. If you are dealing with the seller directly, ensure that you get all the necessary identification details.

Liaise with the agent to find houses that meet your preference in terms of the location, price, size, and style among other features. Looking at several properties will help you settle on the ideal one.

With the help of the agent and a reliable lawyer, make an Offer to Purchase. This legal document is also referred to as the Agreement of Purchase and Sale. The document contains all the relevant details of the transaction including the name of the buyer and seller, location and price of the house, proposed deposit, and a request for the property's land survey. After making the Offer to Purchase, the seller can either make a counter-offer with a higher price or differing terms or accept your offer. In the latter scenario, you are free to continue with the required steps. In the case of a counter-offer, you can decide to find a middle ground or leave the negotiations in favor of another property.

Conduct a thorough house inspection tour. Look for any item that need to be repaired as well as the general condition of the house.

If you intend to take a mortgage, ensure that you identify a suitable mortgage lender and get pre-qualified. Executing this step will help you choose an entity whose amount and terms of payment suit you. It is common for the financial institution to ask for a land survey, property appraisal, and a title insurance.

Closing the title is the last step of buying a house in Kenya. You are allowed to inspect the house one more time to ensure that all aspects are in order. This should happen 24 hours before signing the deed. It is also important to note that the closing process should take place in the presence of a reliable lawyer. The legal officer will assist you to review the contract and conducting a search for the property's title.
Should You Avoid Real Estate Brokers? – Own Land In Kenya
Conclusion on Buying a House in Kenya
One can own a home either by purchasing a pre-existing structure or building your own house. Each option has several benefits and drawbacks. As such, it is important to evaluate both scenarios to determine which suits you best. If you decide to buy a house in Kenya, there are several steps that you should follow to ensure that you complete the process legally and easily.