In the just-released Census results of 2019, figures show that Kenya's population is 47.5 million. Both domestic and foreign debts have totaled up to Ksh 50 trillion. The debt has exceeded the cap set by the IMF for developing countries by 15%.
Kenya's expenditure stands at 200 billion to meet infrastructural development and other projects. There is a concern that the government should work on ways to raise revenues internally to avoid excessive external borrowing. If the trend on external borrowing continues, the country can plunge into economic crisis.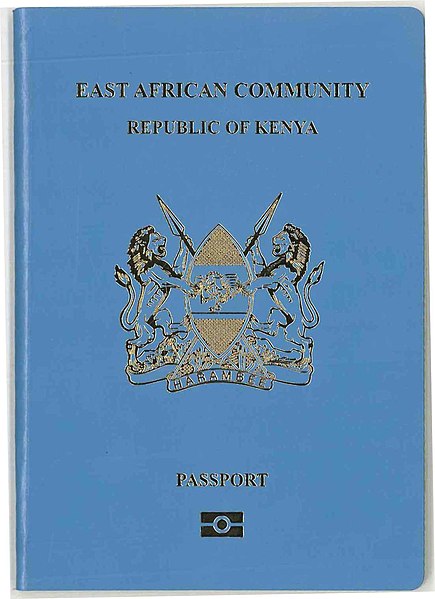 Trading Kenyan Citizenship and Residency
The government is using all the means to raise money to repay its debts by selling citizenship, passports, permanent residency and work permits. It has also established a unique visa program to sell citizenship foreign nationals. The money raised from these schemes is used to repay debts, finance infrastructural development and addressing unemployment in Kenya.
There are other friendly means that the government can use to raise revenue without hurting the economy. Kenya can limit its development and extend it by five years and first concentrate on raise enough revenue to pay off its debts.
These services are enjoyed by wealthy people from other countries who may wish to enjoy dual citizenship or want to enjoy different privileges in Kenya. Once they are offered a passport, they may not just settle in Kenya but they can travel around the world enjoying various privileges.
Providing a Ready Market
Kenya is looking at delivering ready markets at a cost to immigrants wishing to trade in Kenya. Foreign clients have invested heavily in the Kenyan economy in the real estate, manufacturing, education and hospitality industries. The investors are willing to pay any amount to access the Kenyan market to create increase employment opportunities in Kenya. The effect of such a move by the government is to improve the economic status of the country to a better performing economy. They will speed up the country's economic development.
This trend creates the need to fast track how Kenyan citizenship is being sold to monitor it. The Kenya Revenue Authority also needs to intervene and establish a reform on the immigration requirements. This can work well and also raise enough revenue for the country.
How to Become a Kenyan Citizen
The Kenyan constitution states that one can become a Kenyan citizen through birth or registration. A foreigner can become a citizen through registration and it is also possible to be a dual citizen. The following are some of the required documents to become a Kenyan citizen.
An application form that is duly complete
Copies of national identities f the previous country or Kenyan passport
Passport or citizenship certificate from the other country
2 passport size photographs
Filled residence status form
Immigrant Programs Offered in Different Countries
Different countries in the world have established different ways to generate revenue. These programs are of various types and they have different requirements. Some o the requirements include purchase of Kenyan assets and also job creation for the Kenyan citizens.
1. EB-5 Visa Program
The EB-5 visa program in the US requires every applicant to invest between $500,000 and $1 million and at least ten jobs to be created. When the applicant meets these requirements, they qualify to get a green card. However, there is a cap to this program of 10,000 applications annually. The program aims at providing foreign infrastructural investment in projects based in the US, especially in Targeted Employment Areas (TEA) and areas with high unemployment.
2. Dominica Investor Program
Dominica also has a similar program that was established in 1993 to provide investors an opportunity to gain Dominican citizenship. The objective of the program is to ensure the diversification of funds. Malta also has a similar program, Malta Individual Investor Programme. It has a cap of 1,800 applicants annually. Applicants from countries with international sanctions cannot qualify for the program. An applicant must invest at least $870,000 and also give a non-refundable contribution of $700,000.
3. Quebec Immigrant Investor Program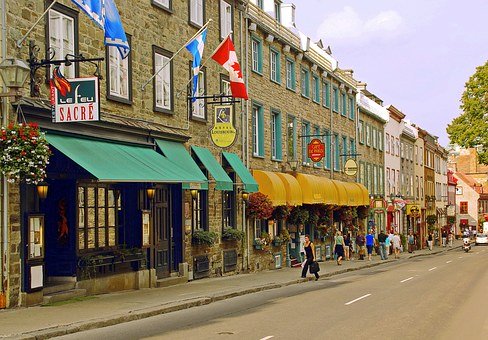 There is also the Quebec Immigrant Investor Program in Canada. The program is for investors who wish to live in the Quebec province. The program requires maximum applications of 1,750 applicants every year. However, the program faces a shortage of housing in Vancouver. Other similar programs include the Golden visa programme in Spain and the Elite visa residency in Thailand. Some of the countries that have successfully implemented these programs include Malta, Cyprus, Portugal, Austria, Spain, Latvia, the United Kingdom, Australia, Hong Kong, Singapore, UAE and Dominica.
4. Golden Visa
The golden visa requires one to purchase property valued at a certain amount to invest in a country. The common way to get the golden visa is by purchasing real estate. The requirements of qualifying for the golden visa include an investment of £2,000,000 in the UK and $100,000 in Dominica. These programs are popular with Chinese, with over 100,000 acquiring them between 2007 and 2016.
These programs have been a subject of controversy in some countries. The program has raised security concerns, and failure to contribute to economic benefits in a country. For such reasons, the Canadian government suspended the golden visa program in 2014. Some people argue that some states have sold their sovereignty, power and authority for economic gains and welfare of its citizens. Therefore, some say that this is a good move, while others see it as a lucrative idea for commercial interests. Some laws that have led to countries losing their sovereignty include charters, treaties, conventions and tribunals. Multinational corporations also tend to bend the laws of a state for economic gains. For example, citizens from the East Africa Community (EAC) can settle permanently in any of the member states.
However, in many countries, governments are using work permits, residencies and citizenship to raise revenue. Some of the ways being used by the government to raise revenue include the following.
Selling citizenship and residencies
Providing ready markets