With the massive looting of public funds in Kenya, different governmental, non-governmental organizations and citizens have established different initiatives to fight corruption. Innovations in technology is helping in eliminating the vice.
Technology is being used as a prerequisite for democracy, creating transparency and promoting civic participation. It is also being used to create openness in the government ministries. Technology has also aided in revolutionizing different methods of corruption detection, prevention and analysis.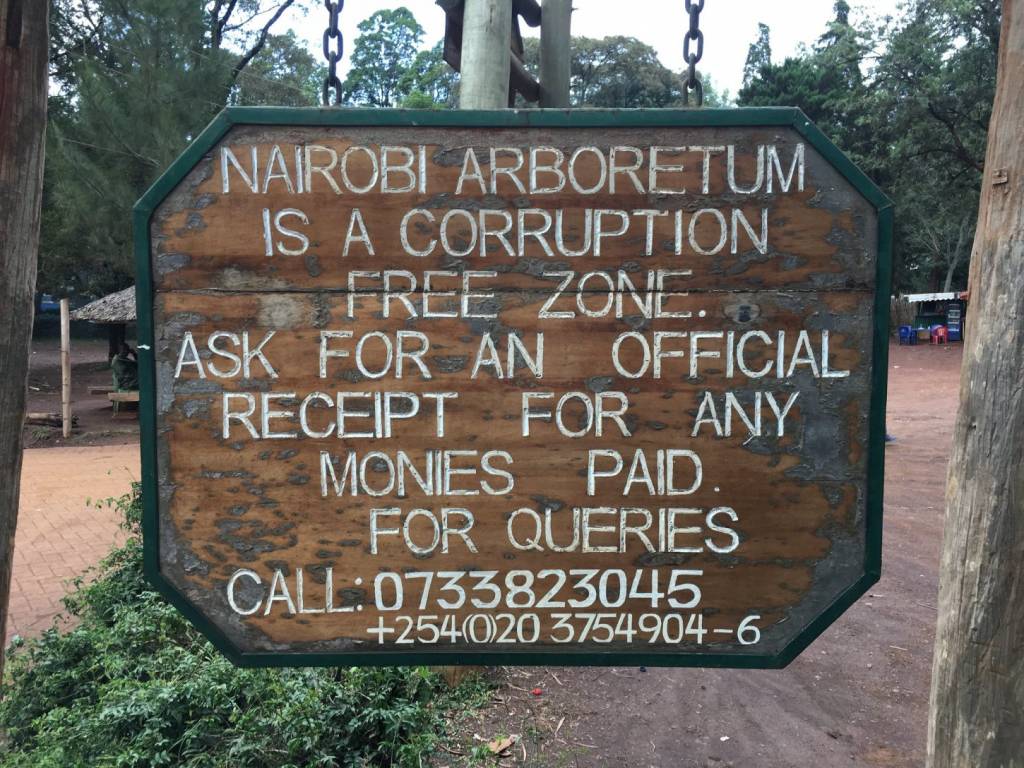 How Technology is Eliminating Corruption
There are different ways in which technology is being used to get rid of corruption. Some of the ways that are being used include the following.
1. Big Data
Technology is creating transparency in organizations by automating and improving accuracy in all the government processes. Technology makes data accessible and improves its quality leading to better decisions and better accountability.
Using big data, improved networks and data infrastructure can ensure better accountability and accessibility of government spending. It also helps to detect loopholes through which public funds are looted. Big data is used in key sectors such as the public health, trade and taxation to determine trends, patterns and relationships where large data processing is needed.
Through crowdfunding, the African Maths Initiative (AMI), a Kenyan NGO, has developed a new open-source program, R-Instat, which can be used specifically for analysing procurement data and identifying corruption risk indicators.
2. Automation of Revenue Collection
The Kenya Revenue Authority has been faulted for its many loopholes that are leading to massive lose of taxes. The acts are being perpetrated by collisions between the KRA officials and the members of public whereby they give the officials some money to evade tax. Automating the tax collection procedures will assist in ensuring that the collected tax reaches the National Government. The use of books and files in tax collection should be replaced with the use of computers so that data is accessed by the necessary authorities.
A study done in Kiambu county showed an upsurge in revenue realization as a result of automated revenue collection. There was an increase of 60% improvement in revenue collection.
3. Using High Level Technology in Auditing Government Institutions
Corruption in most cases takes place due to collusion between officials in Government institutions. This makes it difficult to detect some minor frauds. To detect such frauds, it is important to develop high level internal control systems to deter the perpetrators. While auditing government institutions, it is important to use advanced auditing materials that are able to detect minor and suspicious transactions. In addition to auditing government institutions, putting in place corruption prevention measures such as getting rid of cash transactions will ensure that petty cash is accounted for and it is used for the intended purpose.
4. Lifestyle Audit for All Government Officials
The Kenyan Government introduced an initiative to audit lifestyles for all public servants in 2018. The government looks at the spending of the public servants and the source of their wealth to determine if the figures commensurate. This is a good move but it has been highly criticized by the perpetrators of corruption making its implementation difficult.
It is also important that all public servants declare their wealth and the government to confirm if the figures are correct. If this move is implemented as the President promised, wealth proceeds that cannot be accounted for will be taken up by the government.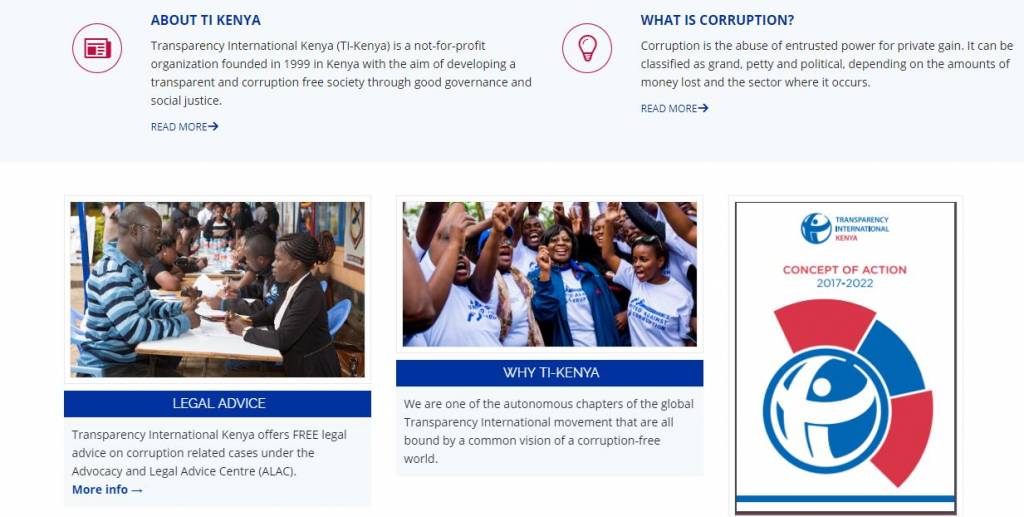 5. Internet and Mobile Applications
Mobile applications are being used in many parts of the world to collect governance data and gain insights. For instance, the World Bank developed an app 'Integrity App' where citizens of other countries can access projects that it has financed. In case of suspicious transactions, they can be easily traced.
Action for Transparency (A4T) is a pioneering project that fights corruption and mismanagement of government funds in Kenya by putting the power to change in the hands of citizens. Using a mobile phone with Internet access, anyone is able to check the amount of government money pledged to each school and health clinic – and the amount actually spent. If you don't have a smartphone, you can find the same functionality on the website. One can also report a corruption through A4T platforms.
Launched by Transparency International Kenya in June, 2019, Rada is a database that tracks and documents all cases on corruption processed through the courts
County Governance Status Report is a dashboard of a detailed analysis for all 47 counties in Kenya for 2016.
Uwajibikaji Pamoja is a complaint referral system where complaints are lodged by the public from the 5 counties in Kenya (Marsabit, Wajir, West Pokot, Turkana, Mandera) about the services being offered by the partners, stakeholders and county governments in those particular counties. The system has the ability to send bulk SMS to several people when there is need for mass dissemination of information or sending warning message to a large number of people in the counties named above.
The Kenya Anti-Corruption Pledge Tracker monitors the progress of the commitments made by the Kenyan Government at the 2016 Anti-Corruption Summit.
Public Audit is a platform which has detailed analysis of the Auditor General reports since 2013.
There have been civic initiatives in the past using mobile and online mapping tools such as I Paid a Bribe and Kuhonga.
6. Establishment of County Projects Management System
The County Projects Management System has been implemented in Makueni County where it has worked. The County Government of Makueni County led by Prof. Kibutha Kibwana implemented the system to ensure oversight, openness and accountability in the use of public funds. Through the system, the public can see how funds are used in projects. Makueni County ranked the best county in financial management and one with the best development record. Implementing the system to the other counties, Kenya will have scaled greater heights in fighting corruption.
To conclude, necessity being the mother of invention, fighting corruption in Kenya is a necessity. Therefore, more technological initiatives from within and outside Kenya should be implemented. Kenya is making progress in fighting corruption through the office of the Director of Public Prosecutions and the Director of Criminal Investigation. The two offices have so far probed and prosecuted several individuals linked to corruption. With the determination, corruption will be eliminated.
Further reading