Jua Kali is a Swahili phrase meaning "hot sun." Jua kali was coined during the colonial period since jua kali work was done by school dropouts. Many craftwork traders operate along the roadsides and spend significant part of the day working under the scorching sun. Nevertheless, craftwork is a booming business in Kenya.
Jua kali is an informal sector that employs more than 700,000 Kenyans representing 83.6 percent of the overall jobs in Kenya according to Kenyan's Economic Survey of 2019. The sector accommodates a wide variety of skills and expertise while promoting self employment.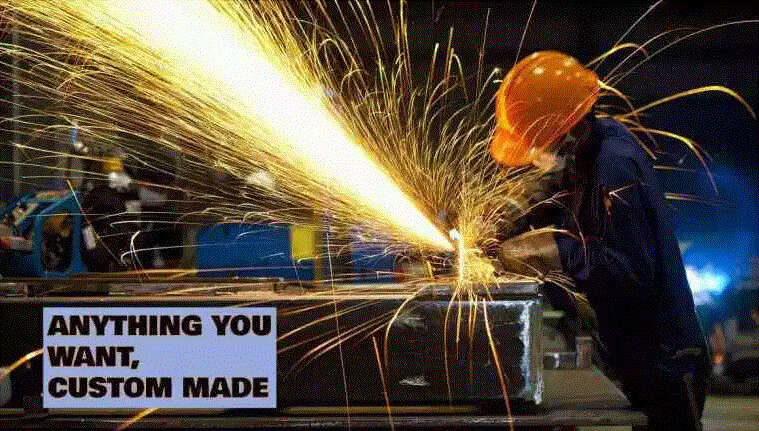 Jua Kali Products in Kenya
There are a wide varieties of products and services emanating from the jua kali sector. These products range from big modern factories to small innovative handmade tools. Some of the products made by jua kali artisans include high quality furniture, spring beds and metallic boxes. Services associated with jua kali sector include shoe repairs by the cobblers, motor vehicle and bicycle repairs, repair of torn clothes by tailors, welding and selling of second hand clothes.
A significant number of jua kali artisans do the welding work. They make high quality and beautiful gates, doors, windows and roofing. The Kenyan government through its Big Four Agenda initiative that is focusing on providing affordable housing is playing an important role in promoting the welding business. Jua kali artisans are getting request to design and fabricate doors, gates and roofing. In addition, many schools require students to use metallic boxes and buckets since they are long lasting leading to the growth of the jua kali sector.
Cobblers are also playing a key role in the Kenya economy through the manufacture of high quality shoes. Their work requires a lot of creativity and expertise since they make shoes from car tyres. They also make high quality and long lasting belts from animal hides.
Tailors reap big from the growth of jua kali sector. This is because they make high quality clothes that are used locally and some exported. It is common to see tourists buying masai beads and clothes. Tourists buy clothing products as souvenirs and for beauty purposes. Jua kali clothes portray high creativity that leads to the integration and cohesion of the different Kenyan communities' culture.
Mechanics also fall in the jua kali sector. Their products are of high quality and they are preferred compared to the imported products since they are long lasting. Mechanics play a key role in the repair of bicycles, vehicles and motorcycles. Their spare parts are of high quality compared to their imported counterparts. They use handmade machines to make spare parts and also in the repair of the broken parts.
Jua Kali Progress in Kenya
The jua kali industry has grown and survived hard times since the colonial era. The Kenyan government has led to the growth of the jua kali sector through the jobs' creation initiative for the Kenyan youths. Those willing to invest in jua kali should raise enough capital, learn how to adjust to the hostile environment, learn lessons and become hardened quickly. However, in the recent past, with the recognition and appreciation of the sector, many people are venturing into the sector.
The government of Kenya has created markets for jua kali artisans such as the Masai Market, Gikomba Market and Kisumu Market are among the best markets for the jua kali artisans. The government is also providing loans to youths in groups to venture into small businesses.
There are other initiatives such as Jua Kali Workforce, which facilitate livelihood opportunities by connecting clients with skilled workers from the informal sector and Jua Kali Products, a startup that brings online products from the informal sector.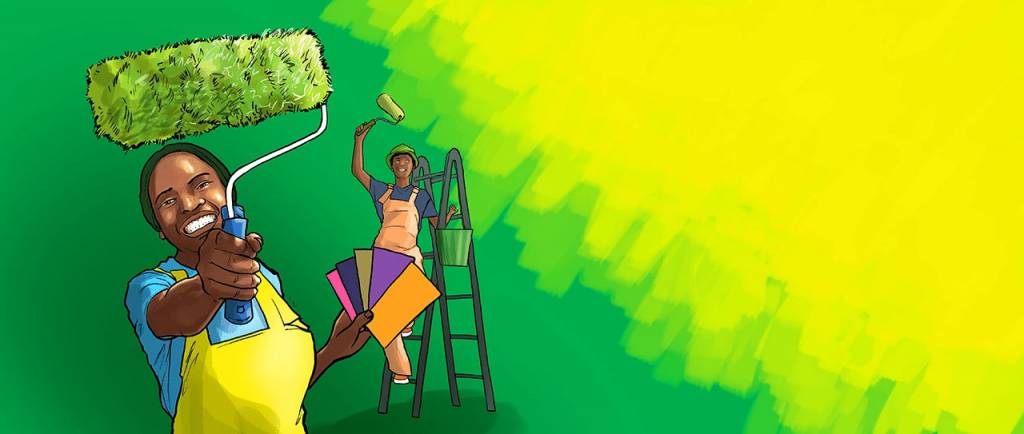 Challenges Facing the Jua Kali Sector
The jua kali sector was hit by hard economic times and high startup capital. Nevertheless, it has also survived harsh critics since it was associated with school dropouts. Among the major challenges faced by the sector is the harsh working environment. Many jua kali artisans lack established shops forcing them to operate in open areas under the hot sun.
The sector also faces stiff competition from rival and established businesses. Investors in jua kali fail to carry out adequate advertisement for lack of funds. They also face harassment by authorities especially from town and municipal councils. The county governments also charge high operating licenses that discourage the growth of Kenyan talents.
The jua kali markets are majorly affected by frequent fire outbreaks. Gikomba market has constantly been on the limelight for fire outbreaks. Business owners lose millions of money and property and it takes greater efforts to rebuild what they have lost from the fires.
To conclude, the jua kali sector provides a great opportunity that does not require high level of education. To get started, all you need is talent, creativity and motivation. This is a great idea to invest in especially for the unemployed Kenyan youth.