With the great advances in mobile banking and internet banking, the Communications Authority of Kenya has cautioned mobile operators to be careful to avoid mobile frauds. Kenya has the highest number of users of mobile money in the world.
The leading mobile operator that supports the biggest money transfer platform (M-Pesa) in Kenya, Safaricom, is also sensitizing Kenyans to be cautious. It launched anti-fraud API for mobile transactions in June this year. Last year, Kenyan authorities called for joint efforts to curb mobile money fraud.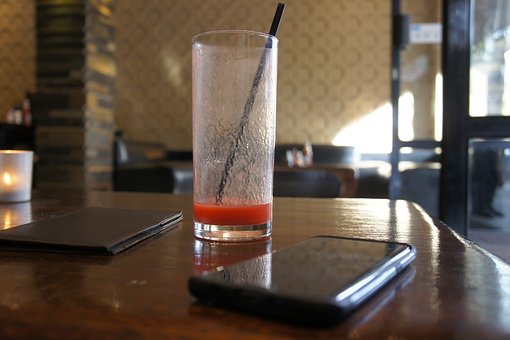 Tricks Used by Scammers to Commit Mobile Frauds
Scammers send text messages and sometimes make phone calls to unsuspecting mobile users purporting to be customer care agents. They then ask you several questions and sometimes they will request you to key in your PIN and some numbers which they access on the other end of the call.
Scammers also swap SIM cards so that the initial owner loses control over his or her SIM card. Once the scammers get control over your SIM card, they will access you mobile account and withdraw cash. Some fraudsters will even take loans using your SIM, withdraw it and then throw away the line. Some Kenyans have fallen prey to fraudsters. Therefore, it is necessary to know how to stay safe from the scam. This article will provide you with tips to ensure you stay safe from mobile frauds.
How Do I protect myself from Mobile Fraud?
It is paramount that your personal details remain known to you only. Ensure at all times that your personal information is not known by other people. Do not respond to text messages, emails or phone calls requesting you to provide personal details like your National Identity Card number, bank account PIN, date of birth or your mobile pin. In case you receive such a message, call, text or email, report the incident to your mobile network provider immediately as well as the national cybercrime management office on 0730172700 or incidents@ke-cirt.go.ke.
Ensure that PIN numbers remains known to you only. Whether it is the SIM or M-Pesa PIN, do not disclose the details to anyone. Your PIN is your secret. Hence, ensure that it remains a secret. Note that even the customer care agents should also not request for your passwords.
Avoid saving your passwords in your devices such as mobile phones, laptops or tablets. They pose a great risk to your account and it is not safe since a scammer can access your device. Scammers can steal your phone and login in to your mobile banking accounts. Therefore, ensure that you can remember your password but do not save it in your devices.
Whenever you receive request for your financial information or passwords, make sure to delete those requests immediately. This will ensure that in future you do not respond to the requests and also, whoever can access your phone will not be tempted to respond to the same.
Sometimes you will find links through the email or a text message. Refrain from clicking on unknown links since they are likely to be a spam. Also, refrain from registering on suspicious sites using your mobile banking details.
While using mobile money apps, ensure that you download verified apps. This will ensure that you are using the right app and that your money and information remains safe. Do a thorough research on the apps used by your mobile money service provider so that you only download genuine apps.
Finally, be careful while using your social media accounts. Do not click ads or links requesting you to register with them for financial services. For instance, Facebook and Google temporarily remove unverified user accounts to prevent users from scammers.
Conclusion
The Government needs to educate Kenyans and sensitize them on the importance of ensuring that their personal information remains a secret. Also, as a mobile banking user, it is important that you adhere to terms and conditions of your service provider to ensure that your money is safe. By adhering to the above measures, you will not have a problem with mobile frauds.