The National Social Protection Policy is a protection measure that enhances opportunities for the poor and it aims at improving their lives and welfare. It also helps income earners to maintain certain income levels to ensure that they can access affordable healthcare social security and assistance.
Article 43 of the Kenyan Constitution provides that Kenyans have Economic, Social and Cultural Rights. It is a right for every person that requires the State to provide appropriate security to all persons and their dependants in instances where they are not capable. The security is linked to other rights such as the right to access healthcare, dignity and proper working conditions.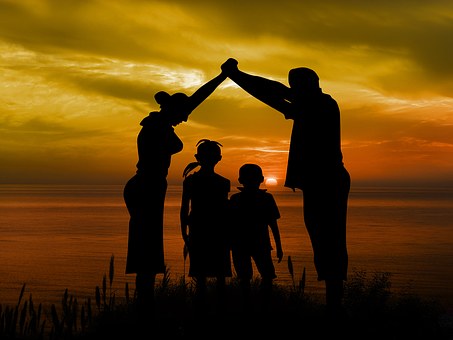 The objectives of social protection are to ensure that Kenyans lead a dignified life and reach their human capabilities by achieving social and economic development. The objectives are:
Protecting Kenyans from shocks that can push them into extreme poverty preventing them from living a dignified life
Supporting poor households so that they can graduate from social assistance and become financially stable
Protecting income earners from the consequences of poverty that can prevent them from accessing healthcare even after they retire
Encouraging the poor to invest in assets and human capital to prevent them from the vicious cycle of poverty
Promoting social interaction between people of all walks of life to ensure the success of the policy
The policy is guided by some principles such as leadership and integrity, proper governance and gender balance
The policy is very responsive to the changing circumstances in life while it is also ensuring public participation
The policy has three categories of measures which are: social assistance, social security and health insurance.
1. Social Assistance
Through social assistance, the government will provide the required resources necessary to provide support to the population. It will also design and coordinate programmes and development approaches, such as health insurance and social security. By doing research, the government will be in a position to identify areas that need intervention, such as community participation.
2. Social Security
The government plans to establish social security that will go beyond all workers both in the formal and informal sector. It also aims at extending the services to the dependants of those workers. It will also widen the geographical access to quality services by ensuring that contributions are collected efficiently and that there is effective payment of the benefits to individuals.
3. Health Insurance
The government is working to ensure that all Kenyans get covered by the National Hospital Insurance Fund (NHIF). The health insurance includes all health services ranging from maternity care and HIV/AIDS. The government is establishing a framework for people in the private sector to become members of the NHIF and also ensuring that NHIF covers private hospitals. The NHIF will also be extended to remote areas by widening the geographical coverage so that all Kenyans can access affordable healthcare.
It promotes economic growth in Kenya and also provides Kenyans with decent work
Reduces inequality among Kenyans
Promoting peaceful coexistence of members of the public
Ensuring that Kenyans have access to quality and affordable healthcare
Protecting Kenyans from the severe effects of poverty such as lack of dignified life
Ensuring that Kenyans do not face hunger and other shocks that come along as a result of poverty
The government is implementing social protection in collaboration with state agencies, NGOs, Civil societies and development partners. With the high level of unemployment leading to high levels of poverty in Kenya, the National Social Protection Policy is a positive measure to protect Kenyans from the economic shocks.