The popularity of cryptocurrencies such as bitcoin continues to grow in Nigeria. Currently, Bitcoin's weekly trading volumes in the nation is about $2 million. To get a piece of this pie, it is important to get ample information on how to buy and sell Bitcoins in Nigeria.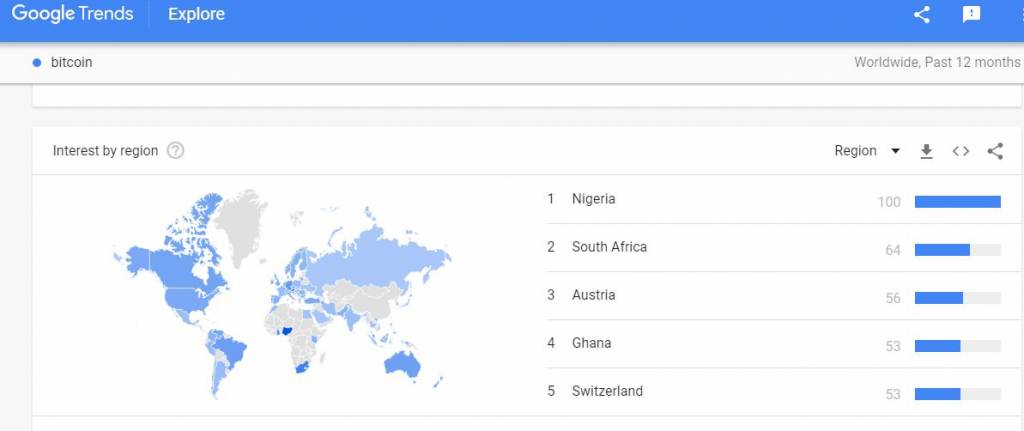 Bitcoin in Nigeria
According to Google Trends, Nigeria had the highest searches for "Bitcoin" in the past 12 months.
As of today, 1 Bitcoin equals 2,504,189.30 Nigerian Naira.
NairaEx is one of the leading Bitcoin exchange in Nigeria. It is based in Nigeria.
What are the Benefits of Bitcoins?
Safety. Transactions done on the Blockchain are usually secure thus reducing fraud.
Ease of transfer. One can transfer the cryptocurrency within minutes.
No limit. There is no regulation on the amount of Bitcoins that one can purchase or sell.
Borderless currency. It is easy to transfer the currency to a party in any part of the globe at any time.
Low transfer charges. Bitcoins have lower transfer fees than banks.
Nigeria Cryptocurrency Regulation
Just like the Internet, it is difficult to regulate cryptocurrencies. The Central Bank of Nigeria has warned banks and financial institutions against dealing with companies that engage in cryptocurrency in Nigeria.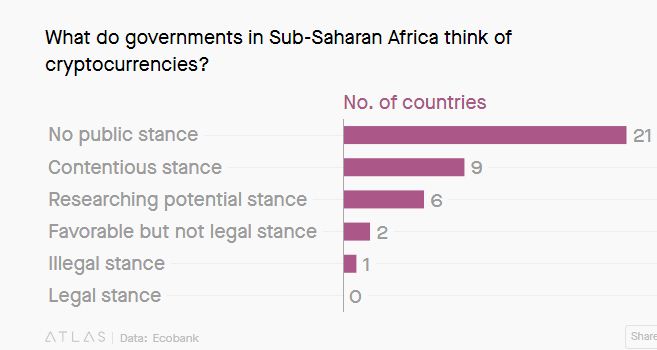 What are the Ways to Engage in Cryptocurrency Trading in Nigeria?
Bitcoin Exchange
There are 3 different types of Bitcoin exchanges; all of which are applicable in Nigeria. These are:
Broker over the counter (OTC) exchange. It entails presenting cash to the exchange and getting the equivalent Bitcoins. Additionally, you can sell the Bitcoins to the exchange and have the money sent to your bank account.
Peer to peer (P2P) OTC exchange. Connects the buyer and seller of the Bitcoin through an escrow system.
Trading platform. Traders deal in cryptocurrencies as a pair. For example, BTC/NGN or BTC/ETH (Ethereum).
There are various well-established Bitcoin exchanges where one can buy or sell Bitcoins in Nigeria. Each entity has its advantages and disadvantages. These exchanges include:
Bitnob
Bitnob deserves extra attention because it is a Nigerian company that looks like the best option in our opinion. It is Bitcoin only, so you will not be tempted to buy any scamcoins and it encourages Dollar Cost Averaging, buying a little bit every month or every week, and this is the best way to acquire bitcoin, under the condition that you hold at least 4 years.


How to Buy Bitcoins in Nigeria using Bitcoin Exchanges
Acquire a Reliable Bitcoin Wallet
One needs a crypto wallet to bank Bitcoin until when you need to exchange for a different currency or use them to purchase certain goods or services. These online 'banks' differ in terms of their security, platforms where they are usable, and the integrated features. There are various offline and online wallets including Exodus and Mycelium.
Choose a wallet that suits you best. It's advisable to choose a wallet that is not connected to an exchange so as to still have access to your Bitcoins even if the exchange goes down. Additionally, an offline wallet is more secure than an online one especially if you have a substantial amount of Bitcoins.
Select an Efficient Bitcoin Trader
If you are in Nigeria, Bitcoin exchanges are the best platforms to buy the currency. It is easy to sign up for an account in one of these exchanges. Evaluate the pros and cons of several sites before deciding which is the best for you. You will then need to present a form of identification depending on the regulations of the selected platform. This may include a real-time image of your face and/or photo ID.
Choose a Payment Method
Bitcoin exchanges accept different payment options. Most accept transfers from a debit or credit card as well as a bank account.
Buy the Bitcoin and Store in Your Digital Wallet
Bitcoin prices vary with the exchange and period. The selected exchange will provide you with detailed information on the current cost of a Bitcoin. Some sites offer an option of placing a 'limit' order. This allows one to set the price that you are unwilling to exceed for a Bitcoin. Subsequently, the trade will only take place when that price appears. After purchasing the currency, transfer it to the offline wallet. This will attract a small fee.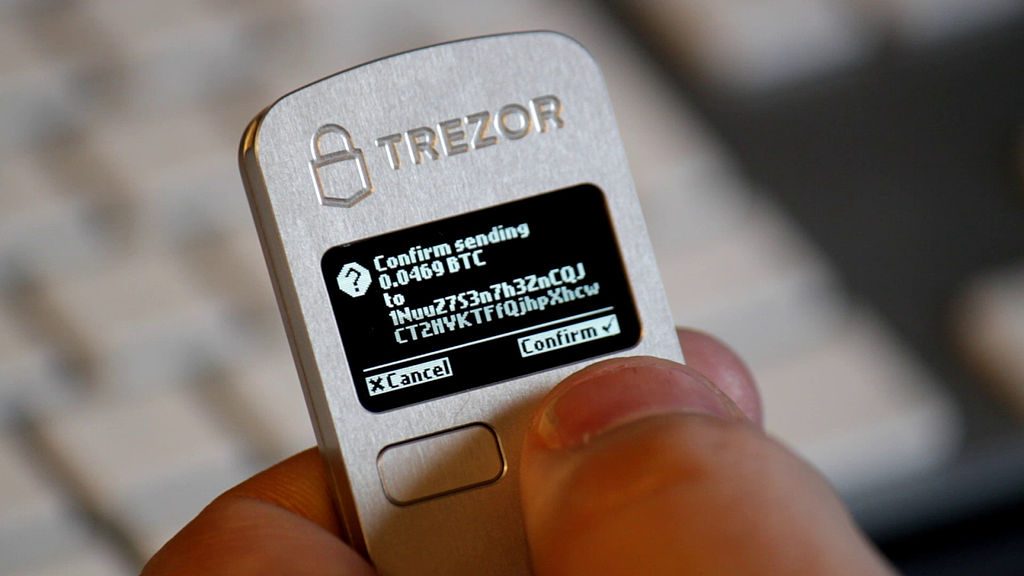 CFD's
Another way to buy Bitcoin in Nigeria is through LCFD's. They use the same concept as other CFD's. After acquiring a trading account, you will need to state your opinion on whether the price will rise or decrease. This will help you decide on whether you place a Buy or Sell order.
Using LCFD's to buy Bitcoin is an easy and profitable approach especially if you are doing so for price speculation rather than for purchasing products or services.
How to Sell Bitcoin in Nigeria
To maximize your profit, do not sell Bitcoin when most people are selling them. The process of selling entails the following steps:
Sign Up for an Account With a Bitcoin Exchange
In order to withdraw your money with ease, link the created exchange account with your bank account.
Place the Bitcoin in Your Digital Wallet
Every wallet has a transfer option that allows you to put the Bitcoin in the wallet for selling. Ensure that you get a confirmation text showing that the currency has been placed in your wallet. This process may delay during busy periods.
Place a Sell Order
Upon stating the amount of Bitcoin you want to sell and pressing the Sell button, the exchange will sell it on your behalf at the prevalent market price. If you place a 'limit' order, they will only sell the currency if it reaches your stated price.
Transfer the Returns to Your Bank Account
This step is recommended for safety reasons. On the trading site, select "Withdraw" then "Bank wire" and then "To". Ensure that all the details are correct before completing the process by pressing "Withdraw".
Bonus Global Fun Fact
"Fun Fact: Thus far in Bitcoin's history, there has never been a period where you could buy-and-hold for 3 years and not be able to sell at a profit. During most three-year spans, the profits would be dramatic." – The Bitcoin/Government Battle is Vaporware
Final Thoughts on Where to Buy and Sell Bitcoin in Nigeria
The popularity of Bitcoin globally and Africa in particular, coupled with the instability of the Naira, has increased the number of people trading in the currency in Nigeria. The purchasing and selling of this currency is a relatively easy process. Moreover, Bitcoin is a good investment asset.