Nigeria is the biggest economy in Africa. Recent statistics show that the country has a GDP of more than $375 billion. This is bigger than South Africa's GDP of more than $349 billion. Nigeria has a population of more than 190 million people. Most of them are low-earning young people below 35 years. Unlike in the west, these people have limited investment options. In this report, we will look at the best investment opportunities for low income earners in Nigeria.
Investing in Nigerian Stocks
What should I invest in Nigeria in 2020? This is a common question we receive. The easiest place for low-income earners to invest in in Nigeria is stocks. The country has a vibrant stock market. The Nigerian Stock Exchange (NSE) is one of the most active exchanges in Africa. The exchange has more than 300 stocks that have a combined valuation of more than $70 billion.
Some of the biggest companies listed in the Nigerian Stock Exchange are Dangote, MTN Nigeria, Glo, Nigerian Breweries, and Guinness among others. Below is a snapshot of companies listed in the exchange.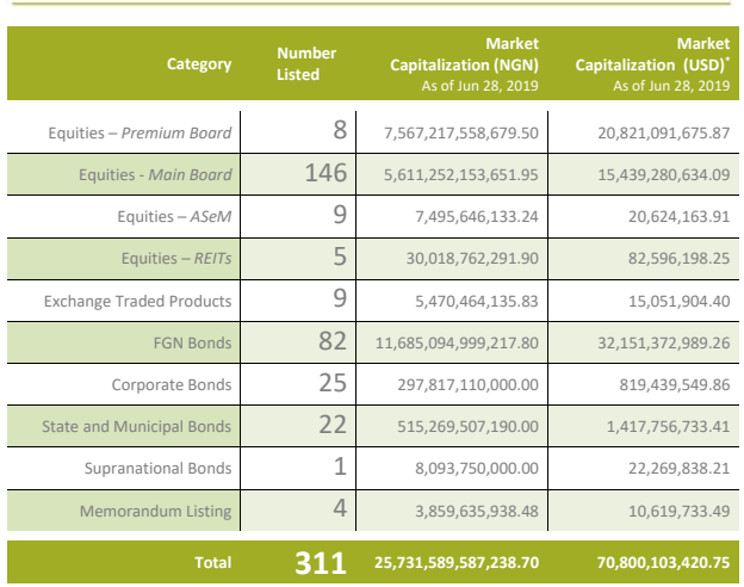 How to Invest in Nigerian Stocks
The benefit of investing in Nigerian stocks is that you don't need a lot of money. For example, the stock price of Dangote Cement is trading at N170. This is less than $0.50. Therefore, if you have just $100, it means that you can buy about 200 shares.
There are primarily two steps to invest in Nigerian stocks. First, you should do your research about the company you are investing in. In these two article, we looked at how to invest in stocks and how to invest in the Nigeria Stock Exchange. You can read the article and see how you need to do this research. Second, you need to find the best broker in Nigeria, create an account, and invest in the stock. Most banks in Nigeria have a brokerage section where you can invest in these stocks.
Investing in Nigerian ETFs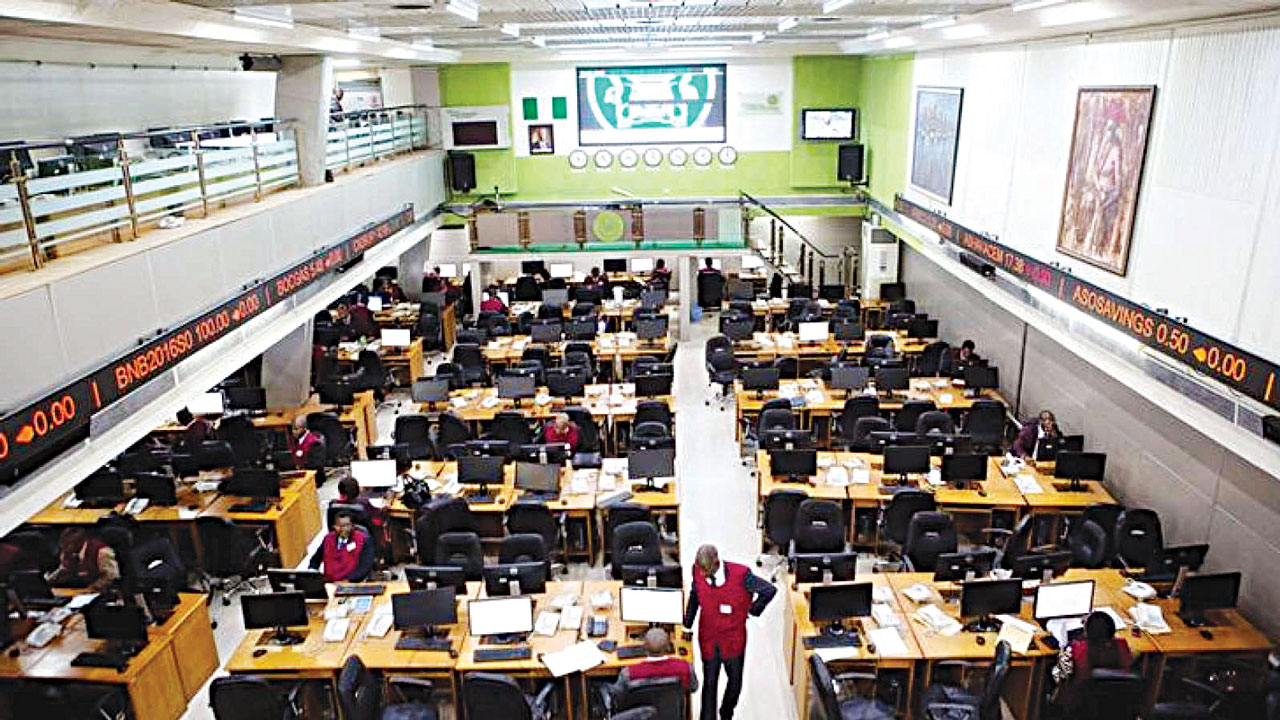 The Nigerian Stock Exchange also offers Exchange Traded Funds (ETFs). ETFs are diversified financial assets that you can trade in the same way as you do shares. We have covered how to invest in ETFs in this article. We recommend that you have a good look at it if you are just starting out. There are ten ETFs that are listed in the Nigerian Stock Exchange.
There are several benefits of investing in ETFs. First, it is an easy way to invest in the Nigerian market. Second, ETFs are usually diversified products. When you invest in an ETF, you are indirectly investing in all companies that are in the ETF.
As with stocks, you don't need a lot of money to invest in ETFs. If you have $100, you can buy 100 shares in ETFs listed in the Nigerian Stock Exchange.
Investing in Forex
In the past, forex investments and trading was a reserve of the big banks. Today, things have changed and there are many companies that are offering micro accounts. The idea behind forex trading is that of buying and selling of currencies. We have looked at this topic in this currencies trading article.
Many brokers allow investing as little as $200 in forex. The benefit of forex is that you can use leverage and trade more money than you have. The challenge is that forex is relatively difficult. In the past, we have heard stories of people who have lost a fortune trading in forex.
In summary, this is how you should trade forex in Nigeria. First, you should take time to learn about how the forex market works. In this article, we have looked at a number of books that can get you started. Second, you should get a good broker. We recommend that you use one of these brokers: FxPro, easyMarkets, OctFx, and ADSS. There are other brokers you can use. Just ensure that they are regulated.
Third, you should open a demo account and practice. The goal of a demo account is to practice and create a strategy. Finally, after a few months, you should deposit funds and start trading.
Invest in Cryptocurrencies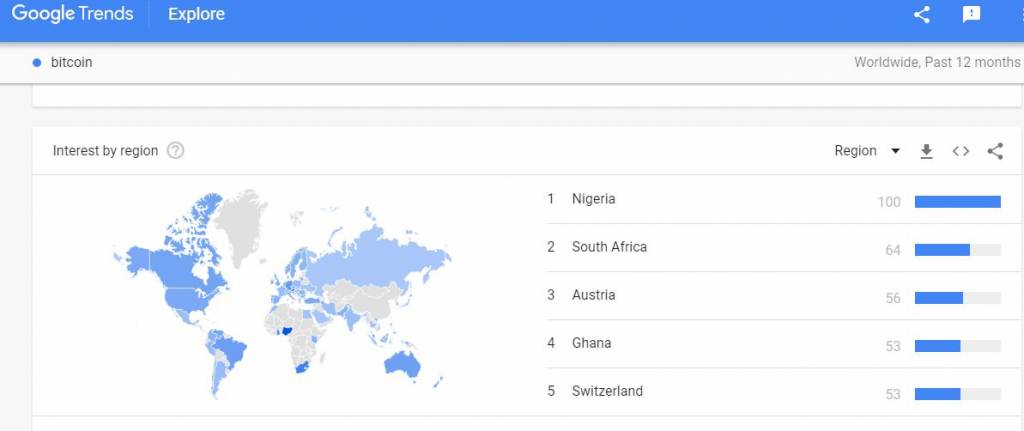 Cryptocurrencies are very common investments in Nigeria and around the world. While they are often criticized, the reality is that crypto is one of the best-performing asset class in the world. This year alone, Bitcoin has risen by more than 40%.
The challenge is that Bitcoin and other crypto have become expensive. They are unaffordable to most people. Fortunately, there is a way to fix this. There are brokers that allow you to buy partial cryptocurrency. As a result, if Bitcoin is trading at $10,000 and you have just $100, it means that you can buy 0.01 of a Bitcoin. Some of the best crypto exchanges are Coinbase and CEX.
The disadvantage of investing in crypto is that they are very volatile. The price can move by more than 10% in a single day.
Read: How to Buy and Sell Bitcoin in Nigeria
Invest in Unit Trusts in Nigeria
A unit trust is a highly liquid investment that is offered by many money managers. A unit trust is formed when a group of people pools resources together and invest in various assets. There are several types of unit trusts. A money market fund invests in short term commercial and government paper. An equity fund invests in stocks of companies while a balanced fund invests in both equities and bonds. A bond fund invests solely in government and corporate bonds.
Some of the biggest provider of unit trusts in Nigeria are Stanbic IBCT, BridgePoint, and FutureView Investments among others.
Other Investment Options for Low Income Earners in Nigeria
There are other viable investment options for low income earners in Nigeria. Some of these are:
Investing in agriculture. Nigeria has a big population and agriculture can be a good source of income.
Investing in bonds. You can invest in corporate and national bonds in the country.
Investing in cooperative societies. These are like credit unions that pay an annual dividend.
Investing in real estate. Low income earners can team up and build low-cost housing projects.
Final Thoughts
Low income earners in Nigeria find themselves locked out in the formal investment sector. Part of the reason for this is because most of them don't know the existing opportunities. However, as seen in this report, there are many ways you can invest as little as $100. All you need is to do your research well and invest wisely.