The Nigerian Stock Exchange (NSE) gives an equal chance to Nigerians citizens and foreigners to trade in stocks. As one of the most developed stock exchanges in Africa, it is important to know how to invest in Nigeria stock market.
Nigerian Stock Exchange
The Nigerian Stock Exchange (NSE) was established in 1961 as the Lagos Stock Exchange.
Its name was changed from the Lagos Stock Exchange to the Nigerian Stock Exchange in 1997.
The Nigeria stock exchange market has over 160 listed companies.
This is how to buy shares in Nigeria. You need to appoint a stockbroker registered in Nigeria with the NSE to assist him in opening an account and also trade in securities. The Central Securities Clearing System Plc. (CSCS), Nigeria's Central Securities Depository, is licensed to deposit, clear and settle all the transactions in the NSE.
To open an account, you will need to submit your documents to the Nigerian stock broker. Both domestic and foreign investors investing in NSE can decide to hold domicile assets with the CSCS directly through their appointed stockbroker.
Easy Steps to Start Stock Trading in Nigeria
To start trading in the NSE, follow these simple steps.
1. Do a Thorough Research on Your Preferred Stockbroker
A stockbroker is a person authorized to buy and sell securities through an investor's account. He or she is the agent of the investor. The stockbroker will work with a firm that is a member of the NSE and registered with the Securities and Exchange Commission (SEC). Some of the factors to consider in a dealer include:
Their ease of access.
Their affordability.
Their status in NSE/SEC, whether they are active or inactive.
Their integrity and reputation.
2. Register with Your Preferred Stockbroker
Clients fill a registration form online or manually to be used by Nigeria stockbrokers. Besides, you need to provide Know-Your-Customer (KYC) documents. These documents include the following:
National ID or passport.
Proof of residential address by use of a utility bill receipt.
Passport size photograph and an electronic signature.
For on-Nigerian residents, passport and proof of residential address will be required.
To trade in securities, an investor must be registered with the CSCS Plc., which is an associate company of the NSE. It maintains an electronic database of all the securities in Nigeria and their ownership. When you register, you are given an account number that will show on all the transactions you make.
To open an account, your stockbroker will provide you with information on the platform to use. Then the stockbrokers upload the information of the investor in the CSCS registry automatically.
Stock market is not risk-free
Just like any other investment, investing in the NSE is not risk-free. You need to know the risks before you invest.
3. How to Open a Brokerage Account in Nigeria
Follow these simple steps to open a stockbroker account in Nigeria to buy shares for the first time.
Step 1: Fill the CSCS Account Opening Form
The CSCS maintains an electronic database about the ownership of Nigerian securities. Once the broker has opened an account for you, they should send you a copy of the CSCS account opening details and the account number. The account number will feature in all the stock trade you will undertake to ensure that they have a record of all your holdings.
Step 2: Fill the Broker's Account Opening Form
Once you have requested the broker on information on account opening, they should send you a bank account opening form. The form requires that you provide your ID number, passport number and other details such as your banking details and your address.
Step 3: Get Two Colored Passport Sized Photos and Copies of ID and Passport
Ensure that you have your two passport-sized photographs for the accounts opening. Also, ensure that you have a photocopy of your passport and ID. Also, have a cop of a recent utility bill that will serve as a proof of your residence.
Step 4: Send Your Documents to a Broker
Email the copies of all your documents to your broker. Alternatively, you can send them via courier services. They are expensive, but they are more reliable and secure.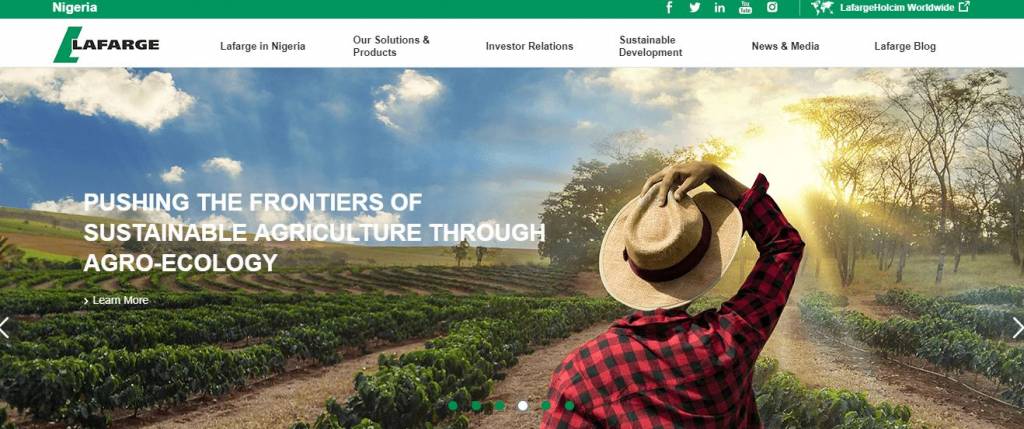 Step 5: Deposit Funds to Your Account
Once the account has been opened, your broker should provide you with bank details so that you can deposit funds. You can request your local bank to take you through the process of sending money to the broker.
Step 6: Send a Trade Order
Once you have researched and located a stock of Nigerian stock exchange listed companies that you would wish to buy, send an email to your broker with instructions. Make sure to specify the limit price for all your orders. This will ensure that you only spend on what you had intended to. Your broker will carry on the trade and then send a contract with buy and sell price. It takes four days to settle trade or shares. Therefore, if you have sold some shares, do not expect to receive the payment immediately.
More Information on How to Invest in Stock Market in Nigeria