Debitum Network is a fast-growing European consumer-to-business lending platform. The company helps retail investors provide financing to prequalified and pre-vetted companies. Unlike other peer-to-peer companies, investors can only lend money to companies. In this article, we will look at the process of investing in Debitum Network, its benefits, and risks involved.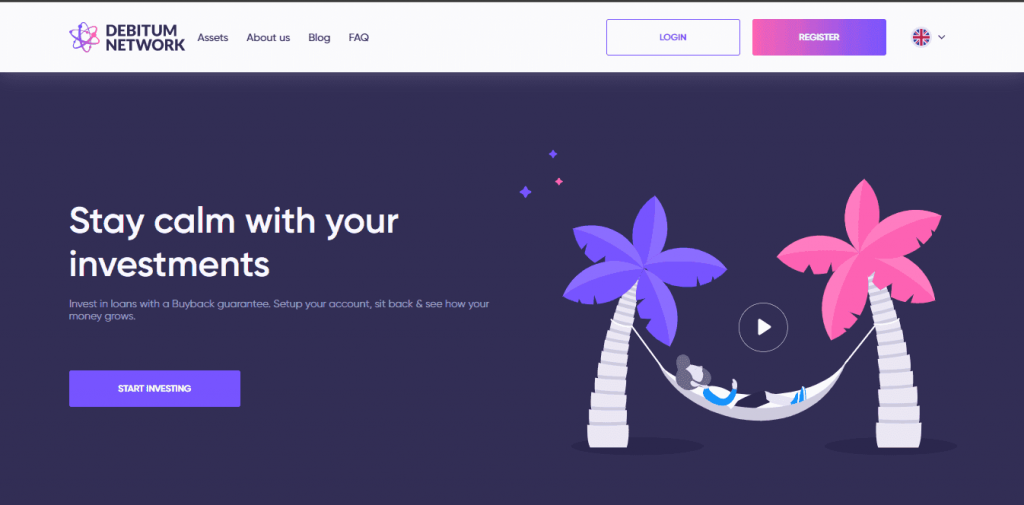 Quick Facts About Debitum Network
Founded by Martin Liberts, Danatas Juodolis, and Justas Saltinis in Lithuania.
Members of the network are companies, lenders, and service providers.
You can invest manually or automatically.
Only 10% of companies get prequalified.
Almost €10 million has been invested in Debitum Network.
Average returns are 7.7%.
How Debitum Network Works
Debitum Network is a company that provides a platform where companies can raise capital and where ordinary people can invest as little as €10. The company creates a peer to peer investment win-win situation for companies and investors. Investors make money and companies raise funds that they need.
The process of Debitum Network starts when a company approaches it to raise money. When this happens, Debitum sends this request to an independent loan originator, who conducts an intensive review of the borrower. The reason for this is that the company wants to only fund companies that are credible. On average, the company accepts less than 10% of companies that apply. The screenshot below shows how the screening process works.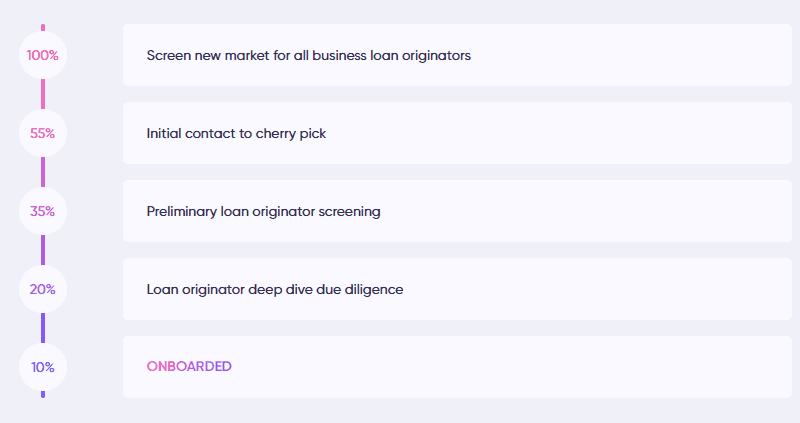 The company then lists these loans on its platform, where investors like you can assess them and invest in them. The screenshot below shows a list of available loans and the interest rates.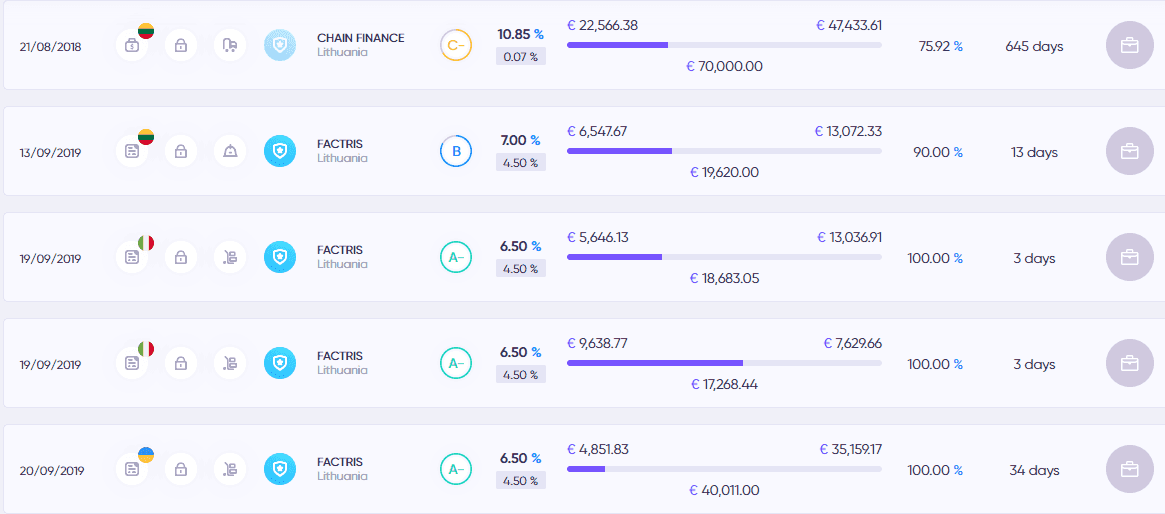 How to Invest in Debitum Network
The process of investing in Debitum Network is relatively easy. As an investor, all you need to do is to create a free account. The account is created for free and all what is needed is an email address. After you create the account, the company will need to verify your details. It does this to remain in the right side of the law.
After you have created an account, you can deposit funds. The minimum amount of money you can invest is $10, €10, or £10.
Finally, you should select an investment, read more about it, and then select deposit manually. You can also select an auto-invest option that allows the company to select investments for you.
What are the Benefits of Investing in Debitum Network?
As a Debitum investor, there are several benefits that you get.
Invest in safe companies. Companies that qualify are those with good numbers. This means that your investment is relatively safe.
High interest rates. The average interest rates at Debitum is 7.7%. This is a bigger number than you get in most investments.
Easy to invest. The process of investing in Debitum is very easy. You can start and complete the process within a few hours.
Low minimum investments. You can invest as little as €10 per investment. This is a very affordable number.
Diversification. A common rule in investing is to be diversify. In other words, don't store your eggs in one basket. Therefore, Debitum is a good method to diversify your investments.
What are the Risks of Investing in Debitum Network?
All types of investments are usually risky. Even when you lend money to a wealthy person, there is a risk of death, which would make your investment obsolete. Here are the main risks of investing in Debitum Network.
Default risks. Companies that borrow money are usually vetted well. However, this does not completely eliminate the risk of defaults.
Not insured. Your funds are not insured. This means that when there's a default or if Debitum goes out of business, you lose your money.
Fixed credit. These loans are usually fixed and not variable. This means that you cannot raise interest rates even if rates rise nationally.
Cyber risks. There are risks that the company may be hacked and your information stolen.
Company risk. Debitum Network can develop financial issues and be forced to go out of business.
Countries where Debitum Network is available
Debitum Network is available in most countries for borrowers. You can invest in the platform if you have a bank account in your name and if you are not from a heavily-sanctioned country like North Korea and Iran. However, only companies from Lithuania and the rest of Europe can borrow money.
Summary
Investing in Debitum Network is an easy process. The returns are great and you can invest as little as €10. At the same time, this should not be your only investment. You should diversify your income in other peer-to-peer companies like PeerBerry and EstateGuru. You should also have other types of investments like stocks, crypto, gold, and index funds. This will help cushion you if one investment fails.