It seems that in January 2020 Envestio has disappeared. These are good articles about the situation.
https://explorep2p.com/envestio/
https://www.gatevnotes.com/envestio-technical-evidence/
https://www.p2p-banking.com/countries/baltic-millions-at-stake-in-envestio-case-investors-calling-for-answers/
---
Envestio is a relatively new fintech company helping global investors to invest in quality pre-vetted projects mostly in Europe. The company uses a crowdfunding model, which is becoming popular around the world. The company has more than 12k registered investors, who have invested more than €29 million. It has paid out more than €2 million in interest in the past few years. In this article, we will look at how to invest in Envestio.
Quick Summary on Envestio
Minimum deposit – €100.
Minimum investment – €1.
Expected interest rates – Average of 22%.
Autoinvest – Yes.
Secondary market – No.
Investment fees – Zero.
Loans duration – 4 months to 24 months.
What is Envestio?
After the financial crisis of 2008/9, central banks in most developed countries brought interest rates to historic lows. In the United States, the Fed brought rates to zero while in Europe and Japan, the ECB and BOJ brought rates to below zero.
The goal of these decisions was to spur borrowing and boost the economy. Another implication of ultralow interest rates is poor yields of money deposited in banks. In Europe, some customers are ending up with less money than they had deposited.
As a result, new companies came up to help people make more returns. Crowdfunding and investing became one of the popular methods. Envestio, was established to help people make money by extending loans to companies.
How Envestio Works
Envestio's business model is relatively easy. It is two-sided. On the one hand, there are investors who want to make money by extending loans. On the other hand are borrowers who want to access capital to run their businesses.
Envestio works as a middleman that combines the two groups. The company does due diligence on the borrowers. It does this by collecting documents and getting more information about them. It then posts their projects on the platform.
Lenders, on the other hand, access the platform, create their accounts, and then view the loans. They then deposit funds and extend partial loans. Another alternative is known as Autoninvest. It is a simple process where investors leave the investment decision to the company. The company's algorithm will make decisions on the loans to extend to the customers. Below are a few projects you can invest in using Envestio.
What are the Benefits of Investing in Envestio
As an investor, there are several benefits that you get for investing in Envestio. Some of these benefits are:
Easy platform to use. You can use the company's easy-to-use website to make investments. The process of creating an account takes less than two hours.
High yields. According to Envestio, investors make an average of 22% every year. This is much higher than what other types of investments generate.
Many investments. Unlike other peer-to-peer companies, Envestio has tens of thousand of projects. Part of the reason is that the company has a proven track record of getting companies funded faster.
Free to invest. Investors pay nothing to invest. Envestio makes money only by taking a cut from the borrower.
Autopilot investing. The automated investing platform enables busy investors to invest in companies automatically.
What are the Risks of Investing in Envestio?
There are many risks that come with investing in Envestio. This is a thing common thing in the investment world. Some of the most common risks that come with investing in Envestio are:
Fixed rates. The company's rates are fixed. This means that they don't change even when interest rates change. This is a challenge to investors when rates rise.
Default risks. Envestio does due diligence when it lists investments. Still, there are chances that a customer may default.

Platform risk. There is risk that Envestio could go under or it could be compromised.

Liquidity risk. Envestio does not have a secondary market. This means that it is difficult to exit an investment.
Tips for Investing in Envestio
There are several things you need to look at when you want to invest in Envestio. Here are several tips that you need to make.
Study and research the investment. Take time before you invest. Read all the documentations about investments.
Diversify your investments. Invest in several projects. This will help you spread your risk.
Diversify your investment funds. Have money in Envestio but in other investment platforms like PeerStreet and Bulkestate.
Invest money you can afford to lose.
Countries Envestio is Available in
It is possible for people from around the world to invest in Envestio. However, the company recommends that you only fund your account in euros. The minimum amount you can fund your Envestio account is €100 but you can invest as little as €1 per investment.
Summary
Envestio is an excellent platform that has helped global investors make money. The company enables them to invest in multiple projects in Europe. As mentioned, it is important to have some of your funds in these platforms. At the same time, you should ensure that most of your funds are in traditional assets like stocks, Bitcoin and bonds.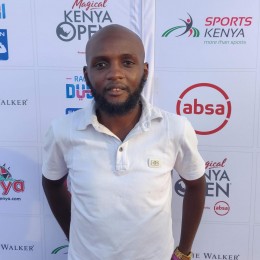 Crispus is a finance professional with more than a decade experience in the industry. Over the years, Crispus has written in-depth articles on leading platforms like CCN, Marketwatch, and Seeking Alpha. He also runs a Forex education and managed account company called WestEndFx.