Fellow Finance is a publicly-traded Nordic peer-to-peer lending marketplace. The marketplace allows retail and institutional investors to invest in personal and business loans. The company is listed on the Nasdaq First North Growth Market and is valued at more than €25 million. According to public documents, Fellow Finance had more than 8 million in revenues in 2018.
In this article, we will look at how to invest in Fellow Finance, the advantages, and the risks involved.
Quick Facts on Fellow Finance
Founded in 2013 by Jouni Hintikka and Teemu Nyholm.
It is regulated by the Finnish financial sector regulator.
Facilitated more than €15 million in October 2018 and more than €529 million since founding.
Has more than 14,600 investors.
Average annual returns is between 7% and 10%.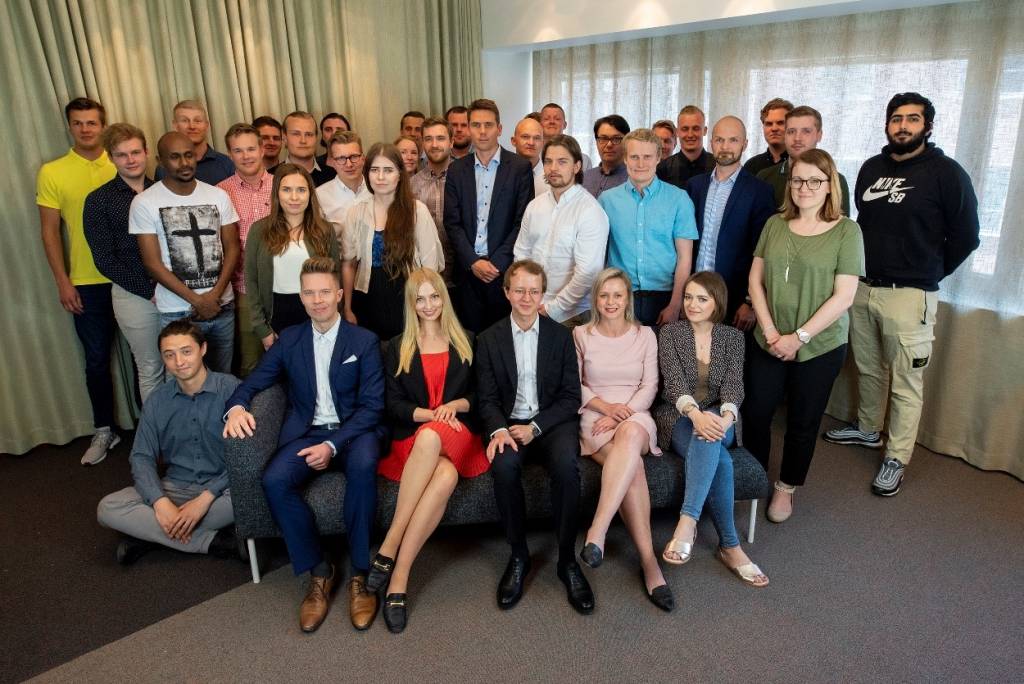 What is Fellow Finance?
Fellow Finance is a Nordic peer-to-peer lending marketplace that facilitates consumer and institutional lending to individuals and companies in the Nordic region. The company was started to encourage people to make safe investments in an era of low interest rates. It was also started to make it easier for people and businesses to access capital.
The company's business model is very simple. Companies and individuals that need money visit its website and create a profile. They then create a borrowing profile and list the amount of money they want to raise. Fellow Finance has a team of experienced risk-assessors that get to work to verify the details. Once a borrower is prequalified, their information is made public to investors, who can invest. Borrowers can borrow up to €50,000 and the term of the loans is between one and ten years.
How Investing in Fellow Finance Works
Investing in Fellow Finance is relatively easy. While the company is based in Europe, it allows investors from around the world to invest. The following are the steps you take when investing in Fellow Finance.
Visit the website and read all the necessary details.
Sign up with your email address. Enter valid information because the company will verify.
Submit your documents. The company needs your ID or passport, bank account number, and proof of residence.
Deposit funds. You should deposit funds to your account. You can do this is in a number of currencies like dollar, euro, DKK, and sterling.
Look at the projects and start investing. The screenshot below shows how your dashboard will be like.
Alternatively, you can invest automatically using an allocator.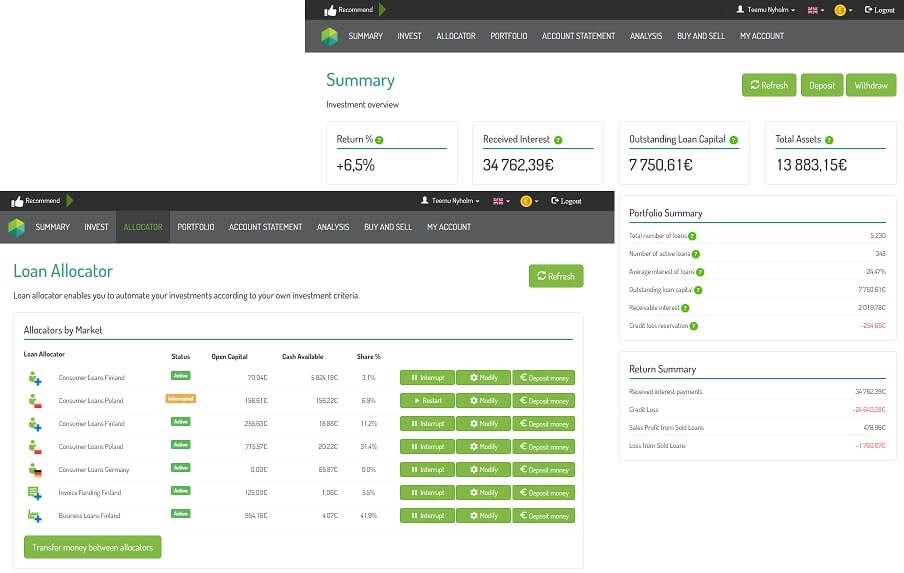 Secondary Market in Fellow Finance
After you invest your funds, you will receive monthly instalments from the borrower. This money is deposited directly to your Fellow Finance account. You can wait for the period you agreed with your borrower.
A good thing about Fellow Finance is that it has a secondary market. A secondary market is a marketplace where you can sell your loans to other people. A good example of a secondary market is what happens in the bond market. If you own a government bond, you can hold it to maturity. You can also sell the bonds in the open market.
What are the Benefits of Investing in Fellow Finance?
There are a number of benefits of investing in Fellow Finance. Here is a summary of these advantages.
A listed company. When you invest using Fellow Finance, you use a listed company that is showing growing revenue.
High returns. The average returns of loans in Fellow Finance is between 7% and 10%. This is higher than what you get in other places.
Secondary market. This allows you to exit a loan easily without any fees.
Limited risks. There are little risks in Fellow Finance because loans are sold to collection agencies.
Transparency. You can track your earnings in a transparency manner on your dashboard.
What are the Risks of Investing in Fellow Finance?
There are several risks that come with investing in Fellow Finance. As an investor, you need to have a good understanding of these risks. Here are some of the most common risks.
Liquidity risk. Fellow Finance removes the liquidity risk by having a secondary market. Still, it is possible to lack a buyer in this market.
Interest rates risk. There is risk that interest rates can rise. When this happens, you can find yourself at a loss.
Company risk. Fellow Finance is a small company and in the past, we have seen many small companies go out of business.
Cyber risk. There's a risk that the company may be hacked. This would expose your data and even lead to theft.
Which Countries are Allowed to Invest in Fellow Finance?
Fellow Finance is a Nordic company that is headquartered in Helsinki, Finland. Most of the loans listed on its platform are from European countries. However, the company allows people from around the world to invest on its platform.
Summary
Fellow Finance is one of the many peer-to-peer lending companies in Europe. It has seen impressive growth in the past few years and has joined Lending Club to be a public company. As with all new industries, there are risks. Therefore, we recommend that you only invest a small portion of your money on the platform.