Kuetzal turned out to be a scam
---
Kuetzal was an online crowdfunding company that is headquartered in Talin, Estonia. The company offers a platform where ordinary investors can lend money to businesses or entrepreneurs with ongoing projects. In this article, we will look at how to participate in peer to peer investing in Kuetzal.
https://www.youtube.com/watch?v=Mn5cTA0BbWk&feature=youtu.be
Quick Facts About Kuetzel
Kuetzel operates a responsive website. It does not have mobile applications.
Kuetzel was started by Maksims Reutovs.
Kuetzel investments generate about 21% returns every year.
How Crowdfunding works
Crowdfunding is an industry that has seen increased growth in the past few years. The crowdfunding industry was valued at more than $10 billion in 2018 and is expected to reach $28.8 billion in 2024. This is an impressive growth. Among the leading players in the crowdfunding industry are Kiva, Kickstarter and Indiegogo.
These companies operate as the intermediary between investors and innovators or business people. Investors are always looking for ways to put their money to work while entrepreneurs always want money to scale their businesses. The toughest thing is usually how to create a good and safe platform for these two parties to meet and do business.
Kuetzal, and other crowdfunding businesses fill the gap by being this platform. As a company that requires funds, you just send your details and let Kuetzal do their due diligence. The minimum amount you can raise is €30k. You must also be in the European Union, EEE, or Switzerland. If the company accepts your proposal, it uploads your details on the platform. The screenshot below shows the process of posting your project on Kuetzel.
When the project has been posted, investors can look at them, read the details and then invest funds. You should take time to read and do your research about the projects you are funding. We have seen many people lose money by investing in unviable businesses using crowdfunding. The screenshot below shows a number of ongoing projects posted on Kuetzel.
How to Invest in Kuetzal
Don't.
Advantages of Investing in Kuetzal
Crowdfunding is one of the growing industries. It helps create a win-win solution to both investors and businesses. It does that by helping investors earn interest by investing in companies that are already running. On the other hand, it helps companies raise the necessary funds to grow their businesses. Here are some of the benefits of investing in Kuetzal.
Passive income. Kuetzal allows you to invest and start making money instantly.
Safe businesses. Kuetzal has developed a way of assessing companies and how safe they are.
Diversification. Maybe you have invested in stocks and crypto. Having a small part of your portfolio in Kuetzal helps you to diversify your income.
Above average returns. Kuetzal enables investors to earn more than 20% every year, which is above other returns.
Easy method of investing. The process of investing is relatively easy and it takes less than a few minutes.
Is Kuetzal a Scam?
The barriers to entry in the crowdfunding industry are relatively small. Anyone can create a company that offers this type of investments. This is a good thing. However, it also means that there are many scams in the industry. Fortunately, Kuetzal is not a scam. At the same time, there are risks:
Liquidity risk. Unlike stocks, funds you invest in Kuetzal are relatively illiquid. This means that you can't simply sell the investments.
Inflation risk. This is a risk that can affect you as an investor when price of items rise as fast. This may lead to losses.
Company risk. Kuetzal, as with other companies could run out of business for many reasons.
Regulatory risk. Regulations may change, which may make investors have a difficult time recouping their funds.
Cyber risks. There are risks that Kuetzal's website is compromised.
Borrowers risks. There are risks that borrowing companies may default on these loans.
Countries Kuetzal is Available in
Kuetzal is available to investors in all European Union states. It is also available in non-EU members like Switzerland.
Summary
Kuetzal is fast-growing crowdfunding company that has thousands of investors from around Europe. Investing in its loans will give you above-market returns. It is also a risky business. In the past, we have seen many Kickstarter-funded companies fail. Therefore, we recommend that you spread your funds across several asset classes such as index funds, crypto, commodities, and ETFs.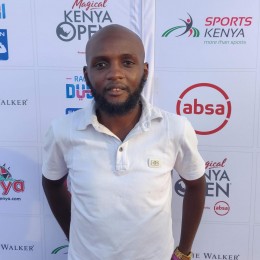 Crispus is a finance professional with more than a decade experience in the industry. Over the years, Crispus has written in-depth articles on leading platforms like CCN, Marketwatch, and Seeking Alpha. He also runs a Forex education and managed account company called WestEndFx.