Lenndy is a peer-to-peer company that helps people and companies raise money from ordinary investors using the internet. Lenndy acts as a platform that connects lenders and borrowers through a loan originator. The company has been in the industry for more than two years and has seen rapid growth. In this article, we will look at how to invest in Lenndy and everything you need to know about the process.
Quick Facts About Lenndy
Lenndy was started by Donatas Šatkauskas in 2017.
The company is headquartered in Riga, Latvia.
It has helped investors raise more than €30 million.
Lenndy has helped more than 7k investors from around the world.
Average annual interest rates is 12.28%.
Why Lenndy Was Started
The world of technology has seen significant growth in the past few years. This technology has seen the introduction of many companies that seek to disrupt traditional industries. The finance industry is one that has seen significant disruption. Think of blockchain and how it has helped dominate the minds of financial professionals.
Rapid technology growth has come at a time when most people are having difficulties generating returns in their savings accounts. This has been the case in most countries in Europe where interest rates are negative. With interest rates so low, banks have been afraid of lending money to ordinary investors.
Technology has also helped remove national barriers that existed in the past. This means that people in countries around the world can participate in peer to peer marketplaces. They can save, invest, and borrow money.
Lenndy was created to create an ecosystem that facilitates these kinds of transactions. It connects lenders, borrows, and originators.
How to Invest in Lenndy
The process of investing in Lenndy starts with a borrower, who is represented by the originator. The originator conducts intensive background study on a borrower. They then assign a risk factor. Those who can pay easily are given a better risk factor than those with high-risk of default. The former pays lower interest rates than the latter. The screenshot below shows how investing in Lenndy works.
Once approved, Lenndy lists these loans on its platform where investors like you can look at them and invest. You can invest as little as €10 in an investment. You can also use the automated platform that helps you create a diversified portfolio. The screenshot below shows some of the loans that you can invest in Lenndy.
Before you invest in Lenndy, it is important that you consider the following:
Invest a small amount of your portfolio in Lenndy.
Invest in multiple loans.
Do your research about originators.
Diversify across multiple peer-to-peer platforms like EstateGuru, Bondora, and Bulkestate.
What are the Bnefits of Investing in Lenndy
Investing in Lenndy loans has several benefits. Here are some of the main benefits you gain by investing in Lenndy.
Safe investments.
Unlike other peer-to-peer lending companies, many Lenndy loans are backed by collateral.
High yields. As an investor, you gain better returns when your money is invested in Lenndy. In some countries, you actually lose money when you save your money in the bank.
Diversification. As an investor, diversification is very important. It is important because it increases your sources of income.
Easy process to invest. It can take you less than 30 minutes to have your account set up and start investing.
Free investing. There are no fees for you to invest. The company makes money by taking a cut from the borrowers.
Multiple type of loans available. There are several types of loans, which include personal loans, invoice financing, and business loans.
What are the Risks of Investing in Lenndy
There are several risks that come with investing in Lenndy. Some of these risks are:
Online risks. Lenndy is an online company. This means that its systems are entirely online. There are risks such as hackings.
Liquidity risks. There are liquidity risks because you cannot withdraw funds after making an investment.
Company risk. When you are transacting with any company, there are risks that the company may get into financial trouble.
Default risks. While loans are backed by collateral, there are default risks.
Supported Countries
Lenndy accepts investors from around the world. You just need to pass the original verification test. Also, you need to have a bank account and deposit your funds in euros.
Summary
Lenndy is an ideal platform if you want to invest in security-backed loans. The company has seen significant growth over the years. If you are into online lending, we recommend that you give Lenndy a try. As we mentioned, ensure that most of your investments is in assets like index funds and stocks. Also, ensure that you have invested in other high-risk, high-reward assets like Bitcoin.
More Information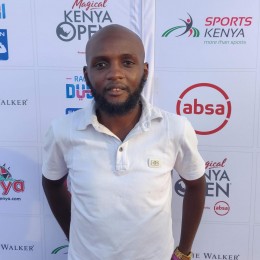 Crispus is a finance professional with more than a decade experience in the industry. Over the years, Crispus has written in-depth articles on leading platforms like CCN, Marketwatch, and Seeking Alpha. He also runs a Forex education and managed account company called WestEndFx.