October is an online platform that helps retail and institutional investors lend money directly to European-based small and medium-sized enterprises. The company is a peer-to-peer lending pioneer in Europe that provides a mutually-beneficial platform to lenders and borrowers. Over the years, October has attracted €356 million from almost 20k lenders. In this article, we will look at how to invest in October.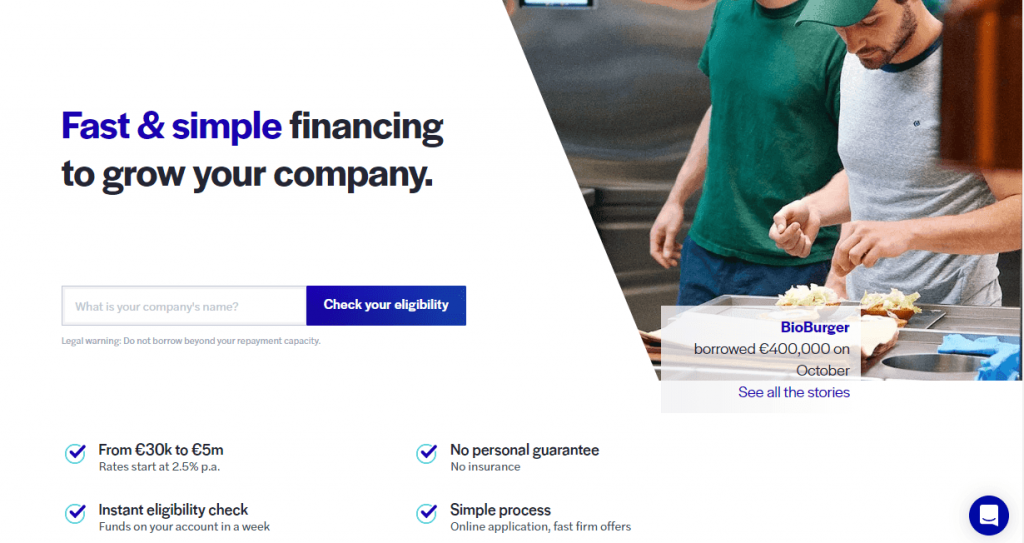 Brief Preview of October
Founded in 2014 in France by Olivier Goy.
Has offices in France, Spain, Italy, and Netherlands.
Average annual return of 11%.
Received investments from companies like Allianz, Partech, and Zencap.
What is October?
The European Union is the second-biggest economy in the world after the United States. As with all regions, the economy went through a major challenge in 2008/9 when the global economy tanked. The European Central Bank (ECB), which is responsible for setting interest rates, decided to lower interest rates to below zero.
This decision had a major implication because banks started getting afraid of lending. Savers, in turn, started to have minimal growth of their deposits. This situation coincided with the launch of the iPhone, which revolutionized the telecommunication and technology industry. Many peer-to-peer lending companies like Lending Club and Bondora came to help people earn interest from their savings. They also made capital more available to investors.
Olivier Goy started October with the goal of helping ordinary people invest in the more than 93 million small and medium-sized companies. He achieved this by creating a web platform where these companies would raise capital from investors.
How October Works
October has two sections; borrower and lender sections. Borrowers visit the website, enter their company name, and add additional information to check the amount of money they can borrow. Unlike other peer-to-peer lending companies, October has added most SMEs in Europe on its database. It knows them all. The benefit of this is that the company is great at scanning and knowing the companies. After a borrower is prequalified, the company lists their details on the marketplace.
The lending side is meant for people who want to invest in these companies. As a lender, you need to sign up and provide the necessary documents. The documents that you require to open an October account are your identity card, your proof of resident, and your bank account. This account needs to show your IBAN.
After you create the account, you can visit the marketplace and start investing. You can invest between €20 to €2000 for each loan that you see. Monthly payments are made between 15th and 20th of every month. Below are some of the loans that were recently funded.

How to Invest in October
As an investor, it is always a good thing to have cash in your bank. You should use these funds to finance your daily activities. Other funds should be set aside for long-term investments. For example, you need to start planning for your retirement. A large amount of your funds should be in index funds, stocks, gold and other investment products that have been around for years. A smaller amount should be in high-risk investments like cryptocurrencies and peer-to-peer lenders.
The first step you should take when investing in October is to ensure that you are investing a minor portion of your funds. Second, you need to create an account on the platform. This is a simple process that takes a few minutes.
Third, you should deposit your funds. You can use bank transfer, PayPal, Transferwise Borderless Account or debit cards. Finally, you should go to the projects page and select investments. It is important that you read more details about the companies you are investing in. Here is a chart showing the loans the company has funded over the years.

Finally, you will start receiving interest funds as you have agreed. You can visit this page to see the historical statistics about the company.
Advantages of Investing in October
There are several benefits that you get by investing in October. Here is a summary of these benefits.
High returns. The average annual returns is about 11%. This is a bigger return than what you can earn in other platforms.
Low default rates. The number of loans that default are less than 3%. This is a great number as you can see on the chart below.
Diversification. October offers a unique way to diversify your income.
Pan-European company. October allows you to invest in countries from several European countries.
Transparent. October is a transparent company that offers a lot of materials to investors.
Free to invest. You don't pay anything to invest.

What are the Risks of Investing in October?
Investments come with various risks. October is no different. Here are several risks that you must be aware of.
Company risk. October can go out of business. It can also be acquired, which could have implications on your investments.
Online risk. As a digital company, October has a risk that its systems can be compromised.
Default risk. October does a lot of due diligence. As shown above, this does not eliminate completely the risk of defaulting.
Regulation risk. October operates in the EU. This means that the industry can be regulated, which would have significant implications.
Liquidity risk. There is no secondary market. This means that it is difficult for you to liquidate your investments.
Which Countries Does October Operate in?
October operates in the European Union. It only allows companies and investors from the region. The map below shows the location of projects it funds.

Summary
October is a great company that enables retail and institutional investors to fund small and medium-sized companies in Europe. The company is an excellent tool that you can invest part of your funds in. Ensure that you are not very exposed to the company itself or to a single loan.