PeerBerry is a peer-to-peer lending company that was started by Arunas Lekavicius in 2017. The company was started to help borrowers access money in an easy process. It was also started to help ordinary people make money by lending to borrowers.
In the past two years, the company has grown and is now used by more than 14.5k investors. It has given out more than €142M in loans. Lenders have received more than €1.2 million in interest.
Like many other P2P investing companies PeerBerry is based in Riga, the capital of Latvia.
Go to PeerBerry
According to Arunas:
From the beginning of my work at PeerBerry, I set myself a few goals: to ensure stable growth of the platform, to handle risk management, to provide more opportunities for diversification of investments. Now PeerBerry is a successful operating company which hopefully could become a top 3 innovative European platform for investors to trust in.
PeerBerry Review: How PeerBerry Works
PeerBerry has a very simple business model. The company has partnered with several organizations who act as loan originators. These are financial firms that have been in the industry for a long time. They include companies like Pujcka 7, Lithome, and SOSCredit. These companies do due diligence on the borrowers. PeerBerry then adds the loans to its marketplace, where lenders like you can extend loans.
PeerBerry Review: How to Invest in PeerBerry
It is very easy to invest in PeerBerry. To do this, you need to follow just a few steps. First, you need to check whether you qualify to invest in the platform. You need to be over 18 years and have a bank account.
Second, you need to create an account with your email address. Your account will need to be verified. This is done by first clicking the link that is sent to your email address. You also need to send documents like your ID number and a proof of residence.
Third, after your account is verified, you need to fund your account. In this, you just need to send at least €10. Finally, you should select loans on the marketplace that meet your criteria and invest in them.
The company gives you an intuitive dashboard where you can see and track your earnings. Also, you can use the autoinvest feature, which lets you to allow the system to invest for you automatically.
Another difference between PeerBerry and other peer-to-peer lending marketplaces is that it has a loyalty program. This allows you to earn more money in your future investments. To become a member of the loyalty program, you need to be a regular member of the company for 90 days. Also, your investment account should have at least 10,000 EUR. There are three categories of this loyalty program:
Silver. You will get +0.5% if your account has 10,000 EUR or more.

Gold. You will get +0.75% if your account has 25,000 EUR or more.

Platinum. You will earn +1% more if your account has more than 40,000 EUR.
PeerBerry Review: How Safe is Investing in PeerBerry?
Is PeerBerry safe? If you invest only a smart part of your portfolio, investing in PeerBerry is a safe option to grow your wealth. However, as with all types of investments, there are risks associated with it. Some of the risks you might be aware of are:
Company. Peerberry is a relatively new company. As we have seen with LendingClub, it takes a lot of time for these companies to be profitable. This means that there are going concern risks.

Default risks. Borrowers are known to default because of avoidable and unavoidable circumstance. If this happens, you could lose your money.

Security risks. As a fully-online company, PeerBerry's systems could be hacked and your personal details compromised.

Regulatory risks. There is the risk of changes of regulations. These regulations could affect how you make your investments.
PeerBerry Review: What are The Advantages of Investing in PeerBerry?
There are several reasons for investing in PeerBerry loans. Some of these advantages are:
Diversifying your income. Savings account yields in Europe are so low. This means that you can make more money by lending to prequalified borrowers.

Higher interest rates. As mentioned in the previous point, it is difficult to make money from your savings account. PeerBerry offers high-interest returns.

Loyalty Program. PeerBerry offers a loyalty program to its customers. This is an added advantage.

No fees. Investing in PeerBerry is free as you can see below.
PeerBerry loan originators
Interest on investments ranges from 10% to 13%.
PeerBerry Review: Available to Residents of These Countries
Most loans offered in PeerBerry are from European countries. This is because this is where the company and the originators are based. However, the company allows people and companies from around the world to invest money.
PeerBerry Review: Summary
PeerBerry is one of the fastest-growing peer-to-peer lending marketplaces that you can use. It is a good option to use if you are considering investing in a P2P platform. As always, we recommend that you do your homework and read more about the platform before you start investing. When you do, we ask that you invest a small amount of money on the platform. You should diversify across the P2P lending marketplaces. Also, you should have investments in other asset classes like real estate, stocks, cryptocurrencies, and index funds.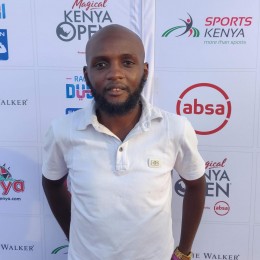 Crispus is a finance professional with more than a decade experience in the industry. Over the years, Crispus has written in-depth articles on leading platforms like CCN, Marketwatch, and Seeking Alpha. He also runs a Forex education and managed account company called WestEndFx.