Profitus is an online peer-to-peer companies that helps retail and institutional investors invest in property-backed real estate projects. The company helps people invest from the comfort of their homes. In this article, we will look at how to invest in Profitus, the fastest-growing crowdfunding company from Lithuania.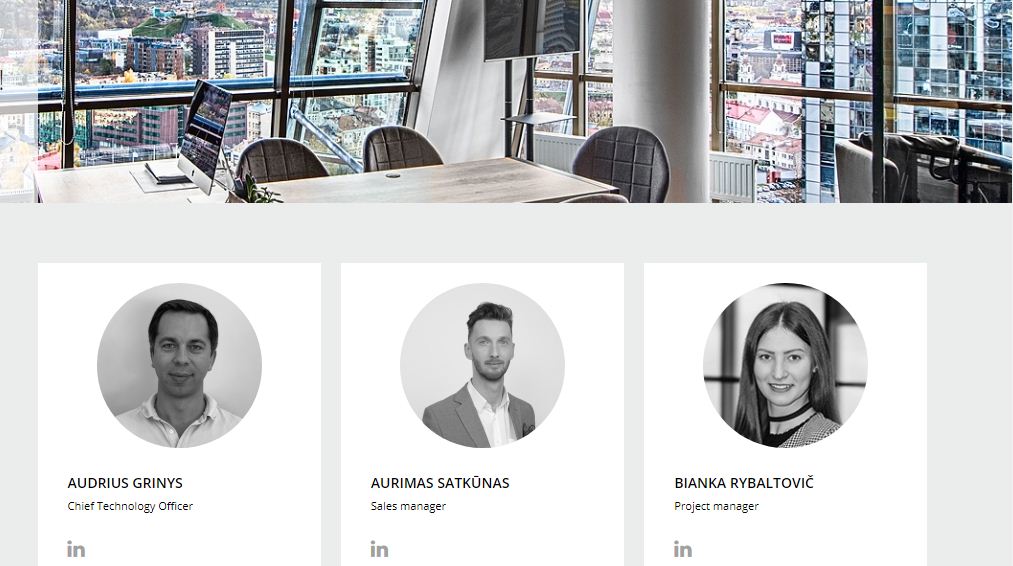 Quick Facts About Profitus
Founded in 2017.
Profitus has raised more than €5.3 million from venture firms.
Profitus investors have invested more than €7.9 million.
Average annual interest rate is about 10%.
What is Profitus?
Profitus is a relatively new venture-backed peer-to-peer or crowdfunding company from Lithuania. Lithuania is a member of the European Union. The company acts as a middleman or intermediary by providing a platform where global investors can invest in real estate.
The company helps solve significant problems that many people and companies in Europe are facing. Savers have been complaining of low-interest rates paid when they deposit money in a savings account. Borrowers, on the other hand, should be cheering the low-interest rates regime that started after the financial crisis of 2008/9. They are not. This is simply because many banks are not willing to extend this credit to them. Therefore, ordinary investors get paid interest while borrowers get money in a friction-free process.
The online peer-to-peer industry has grown significantly and is expected to grow by almost 20% annually. Analysts believe that it can get to more than $44 billion in 2024. Part of the reason for this is that many people in Europe, United States, and other markets are getting familiar with it.
How to Invest in Profitus
The process of investing in Profitus is very simple. It is actually possible to start and end the entire process within a few hours.
You start investing in Profitus by creating a free account using your email address. You then verify your email address and then submit other documentation details like proof of residence. This is needed by the regulators.
After this, you just go to your account, deposit funds, and then start making investments. The company has tons of investment projects that you can invest in. According to the company, the average client has €9563 invested in the company. However, you can make as little as €50 per investment.
The investment account will become active on the second day after you have made your investment. The borrower will then start paying you interest every month.

A common challenge with peer-to-peer lending is security. Security is important because you invest in companies and people you have never seen. As such, Profitus solved this problem by having a team of trained professionals who ensure that all loans are backed by real estate.
What are the Benefits of Investing in Profitus?
There are a number of advantages that come with investing in Profitus. Some of these benefits are:
Diversifying income. As an investor, it is always a good thing for you to diversify your income. Investing in Profitus will help you achieve that.
High returns. The average annual return when you invest in Profitus is 10%. This is a rate that is above the normal average in Europe.
Invest in real estate indirectly. Investing in real estate is usually an expensive and unaffordable thing. Profitus helps you participate in the industry indirectly.
Easy to invest. As mentioned, investing in Profitus is easy. You can invest within a few minutes.
Guaranteed cash flow. You will get a guaranteed cash flow when you invest in the company. The calculator below will help you do these calculations.

Is Profitus a Scam?
A common question is whether Profitus a scam. The answer is no. The company has achieved a lot of success in the past few years. Most people who have invested in the company have generated a substantial amount. However, there are risks that come with inveting in Profitus.
Default risk. While loans are backed by real estate, there are chances that they could default.
Company risk. Profitus is a well-funded company. This does not mean that it cannot go out of business.
Interest rates risk. The company offers loans at a fixed rate. There could be a challenge when EU interest rates rise.
Cyber risk.This is a risk that is in all companies that are online based. There are chances that it could be hacked.
Which Countries is Profitus Available?
Projects listed in Profitus are only from Lithuania. This makes it easy for the company to do its due dilligence. However, the company accepts investments from people from around the world.
Summary
Profitus is a good company that is seeing good growth. It has created an investment platform that works. A platform that helps people from around the world invest in real estate. It is a good thing to invest in a company and industry that is growing. Still, you should take calculated risk mitigation strategies. For example, you should invest only a small portion of your funds in the platform. Also, you should diversify across other sectors.