Reinvest24 is a real estate crowdfunding platform that allows investors to invest in property in Estonia's capital Tallinn and Latvia's capital Riga. You will earn an average return on investment of between 14.8% when you invest on the platform. Reinvest24 is open for investment to investors from around the world. You can invest in residential and commercial property through the company. Reinvest only supports one currency; euro. It does not have auto-invest and buy-back guarantee features.
Reinvest24 was founded in 2017 in Estonia and is operational in Estonia and Latvia. It has funded 138 projects worth over €21 million and repaid over €9.5 million to investors so far.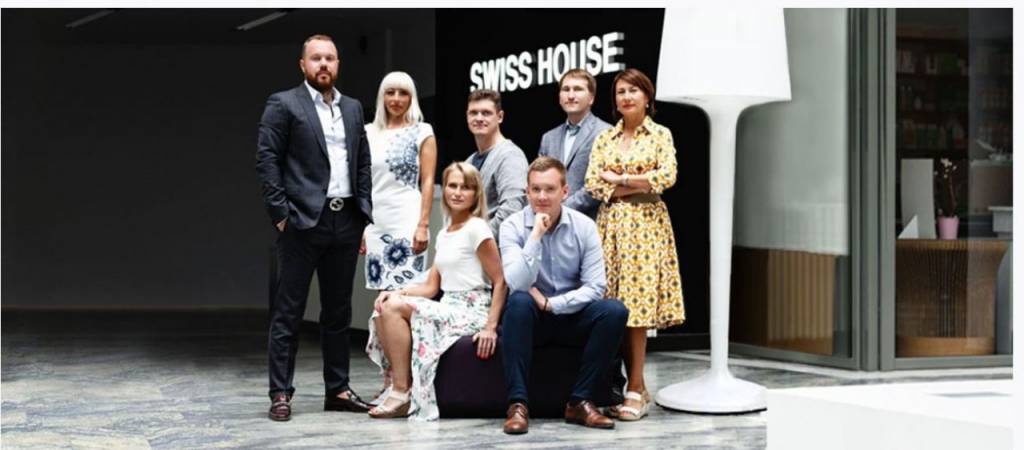 Reinvest24 Review: Quick Facts
Reinvest24 is a crowdfunding platform that allows investors from all over the world to invest in property in Estonia and Latvia.
When you invest in Reinvest24, you will earn an average interest rate of 14.8%. The loan duration is between 9 and 60 months.
You need a minimum of €100 to start investing in Reinvest24. Both individuals and organizations can invest in Reinvest24.
How Reinvest24 Works
The real estate industry is one of the most exclusive in the world. Real estate developers are some of the wealthiest people in the world. This is mostly because the barriers to entry are many and the demand is rising. There are two main bottlenecks for real estate investments. First, the amount of money that is needed to invest in real estate is a lot. This means that not everyone can invest in the industry. Second, the real estate sector requires a lot of expertise. Not many people have this expertise.
Reinvest24, and other crowdfunding real estate companies like Bondster and RealtyMogul, help people to invest in the industry. They do this by helping people pool their resources together and then invest in quality projects.
Reinvest works in a very simple way. It has a platform where projects are listed. These projects are described precisely. Investors from around the world can then read these details and invest the funds. After all the funds are reached, the company sets up a special purpose vehicle (SPV) that manages the investment. As an investor, you won't do anything extra. Finally, you will become part-owner of the building and then generate rental income.
Pros and Cons of Reinvest24
Pros
Has a secondary market
Easy to use
No fees for investors
Very transparent
Cons
How to Invest in Reinvest24
To start investing in Reinvest24, you need to first sign up for an account. After that, you will need to identify yourself by going through the KYC process. Once you are done with that, you can go ahead and make a deposit to your Reinvest24 account so that you can start investing. You need to make a minimum of €100. The amount you deposit into your account is held in a separate bank account until the project has been funded.
These funds are then released to the project they are meant for. After that, Reinvest24 performs a thorough check on the borrower or the borrower before signing the project and installing security collaterals. After that, you will be receiving interest with time depending on the project schedule. Once the deadline of the project has reached, the principal amount and accrued interest will be paid back to your Reinvest24 account.
The good thing about Reinvest24 is that you get a chance to invest in different projects like development projects, real estate-backed loans, NPL projects, and rental projects.
How to Fund Reinvest24 Account
You can fund Reinvest24 account using any of the following methods:
Reinvest24 allows investors to sell their shares in the secondary market. You can sell a project you have invested in the secondary market. You just need to login to your account, go to "My Investments" and click the sell button on a particular project. The buyer is charged 1% fee, but the seller is not charged.
What are the Benefits of Investing in Reinvest24?
There are a number of benefits of investing in Reinvest24. These advantages are:
Simplicity. It is a simple way of investing in real estate projects.
High returns. The average annual returns of investing in Reinvest24 is 14.6%. This is above the average returns in the developed countries.
Asset backed loans are safer. Loans that are backed by assets are safer than unsecured loans.
Diversification. Reinvest24 enables you to diversify your investments and generate returns.
Flexibility. Easy to exit your investments
What are the Risks of Investing in Reinvest24?
There are several risks of investing in Reinvest24. These risks are:
Property not funded. A project you invest in may fail to attract investments. This means that your funds will be returned to you.
Property costs escalate. If you are investing in a development-focused project, the cost of building may escalate.
Real estate prices fall. There are risks that property prices may fall. In this case, it will take time for you to realize your gains.
Time factor. In some cases, property construction may delay, leading to delayed returns.
Tenants. The SPV will be tasked to market and manage the property. The challenge is that tenants may be unwilling to move in.
Reinvest24 risk. There is a risk that Reinvest24 may find itself in trouble. We have seen several similar companies struggle financially. It may also be acquired by a larger company.
Is Reinvest24 Safe?
It is safe and secure to invest in Reinvest24. Investments on Reinvest are secured by mortgages that are held by collateral agents on behalf of the investors. The company also conducts due diligence before a project is listed on its website. As such, it is safe and secure to invest in Reinvest24.
Reinvest24 Supported Countries
You can invest in Reinvest24 from many countries across the world. Some of these countries include: Lithuania, South Africa, Romania, Lesotho, Bulgaria, Germany, Kuwait, Malaysia, Slovakia, United Arab Emirates, Nigeria, Greece, Canada, Estonia, Netherlands, United Kingdom, Bosnia and Herzegovina, Taiwan, Dominican Republic, Italy, Ireland and Rwanda.
Reinvest24 Alternatives
You can invest in the following alternative real estate crowdfunding platforms:
Discover More