Reinvest24 is a real-estate crowdfunding company that was founded and managed by veteran professionals in the industry. The company helps investors from around the world to invest in European real estate projects. Over the years, Reinvest24 has helped fund ten projects. It has raised more than €12 million and returned more than €4 million to investors.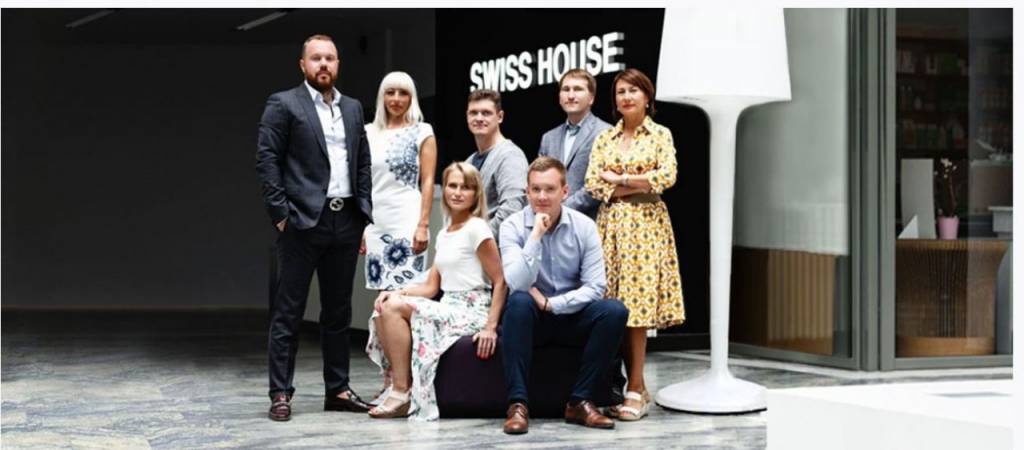 Quick Facts About Reinvest24
Reinvest24 has raised more than €12 million from global investors.
Average annual yield for investors is 14.6%.
Reinvest24 has funded about 10 projects in the past two years.
Reinvest24 was recently named in the top 5 crowdlending platforms in Europe.
How Reinvest24 Works
The real estate industry is one of the most exclusive in the world. Real estate developers are some of the wealthiest people in the world. This is mostly because the barriers to entry are many and the demand is rising. There are two main bottlenecks for real estate investments. First, the amount of money that is needed to invest in real estate is a lot. This means that not everyone can invest in the industry. Second, the real estate sector requires a lot of expertise. Not many people have this expertise.
Reinvest24, and other crowdfunding real estate companies like Bondster and RealtyMogul, help people to invest in the industry. They do this by helping people pool their resources together and then invest in quality projects.
Reinvest works in a very simple way. It has a platform where projects are listed. These projects are described precisely. Investors from around the world can then read these details and invest the funds. After all the funds are reached, the company sets up a special purpose vehicle (SPV) that manages the investment. As an investor, you won't do anything extra. Finally, you will become part owner of the building and then generate rental income.
How to Invest in Reinvest24
The process of investing in Reinvest24 is relatively easy. All you need is to visit the sign up page and enter your basic details. You will need to verify your email address. After this, you need to submit your documents and verify the details. This is an important step because the company wants to operate in accordance to the KYC and AML laws. Finally, you need to deposit a minimum of €100 and then start investing in projects. We recommend that you take time to read more about the investments before you invest your funds. The screenshot below shows some of the recently-funded projects.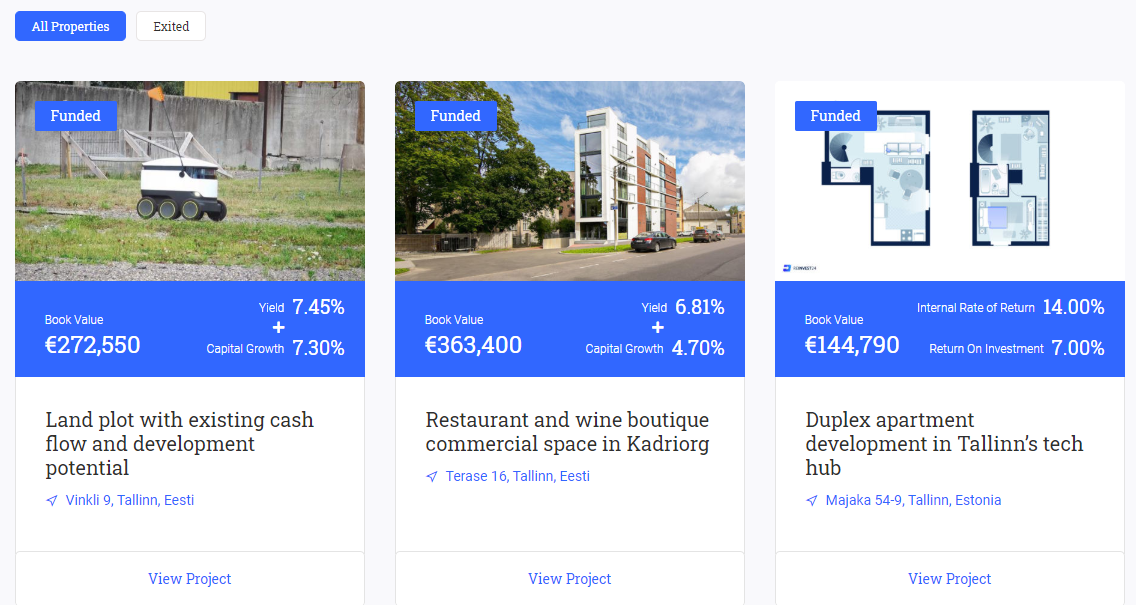 Below is a tweet from Reinvest24 highlighting their recently sold project.
Let's celebrate another successful exit! ??

Good news for Real estate backed development loan investors! Second Majaka 54 apartment has been sold and you can expect a payout on the upcoming days! ???

We have interested buyers for other apartments too!? pic.twitter.com/GvwPrskSOI

— ReInvest24 (@ReInvest24) December 6, 2019
What are the Benefits of Investing in Reinvest24?
There are a number of benefits of investing in Reinvest24. These advantages are:
Simplicity. It is a simple way of investing in real estate projects.
High returns. The average annual returns of investing in Reinvest24 is 14.6%. This is above the average returns in the developed countries.
Asset backed loans are safer. Loans that are backed by assets are safer than unsecured loans.
Diversification. Reinvest24 enables you to diversify your investments and generate returns.
Flexibility. Easy to exit your investments
What are the Risks of Investing in Reinvest24?
There are several risks of investing in Reinvest24. These risks are:
Property not funded. A project you invest in may fail to attract investments. This means that your funds will be returned to you.
Property costs escalate. If you are investing in a development-focused project, the cost of building may escalate.
Real estate prices fall. There are risks that property prices may fall. In this case, it will take time for you to realize your gains.
Time factor. In some cases, property construction may delay, leading to delayed returns.
Tenants. The SPV will be tasked to market and manage the property. The challenge is that tenants may be unwilling to move in.
Reinvest24 risk. There is a risk that Reinvest24 may find itself in trouble. We have seen several similar companies struggle financially. It may also be acquired by a larger company.
Countries Supported by Reinvest24
Reinvest24 accepts investors from around the world.
Summary
Reinvest24 is reshaping the property investment industry. As an investor, we recommend that you take time to review each investment well before you put your money in. We also recommend that you not only invest in Reinvest24 but also in other peer-to-peer lending marketplaces. This will help you spread your risks. Finally, we recommend that you invest in other peer-to-peer lending marketplaces. You should also invest in Bitcoin and other assets like index funds and bonds.