Robocash is an automated peer-to-peer investing company that serves the European and Asian markets. The company's key selling point is that it offers automated options to investors. Started in 2017, the company has achieved significant milestones. It has helped people and businesses invest more than €58 million. In this article, we will look at how to invest in RoboCash, one of the fastest-growing P2P companies in Europe.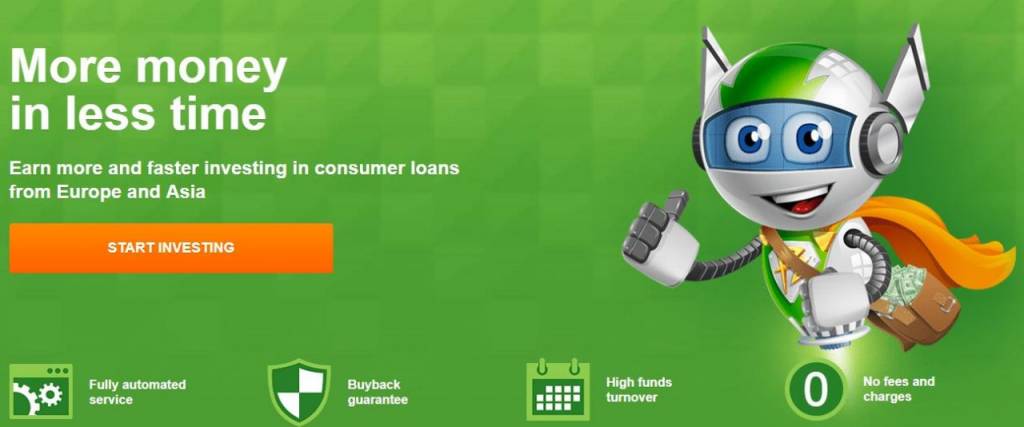 Quick Facts About RoboCash
Owned by RoboCash Group, which was started in 2013 in Russia.
RoboCash Group has more than 7.9 million active users and has offered loans worth more than $500 million.
RoboCash has issued more than €8 million loans.
The average annual interest rate is 12%.
What is RoboCash?
The financial industry has seen impressive changes in the past few years. This growth has been fueled by a combination of factors such as the low-interest-rate environment in the developed world and improved knowledge of technological development. The launch of devices like the iPhone, iPad, Apple Watch, and other products has also played an important role.
The peer-to-peer lending industry has been in existent for more than two decades. Companies like Kiva have been helping people invest for almost 20 years. However, the industry started to catch up after the financial crisis of 2008/9. It is during that period that companies like Lending Club and Prosper started being prominent.
RoboCash helps borrowers and investors. Using its platform, borrowers have frictionless access to money while investors get interest that is becoming incredibly rare in places like Europe. The company works with verified originators, who bring prequalified loans on its platform.
How to Invest in RoboCash
The process of investing in RoboCash is very easy. First, you need to ensure that you come from one of the countries that the product is available. RoboCash is only available to people from the European Union and Switzerland. Users must be over 18 years and have a bank account.
If you meet these conditions, you need to go to the website and create a free account. You can create an account directly from this link. After you create an account, you will need to verify it by submitting your identity card and a proof of address.
After you are done, you can deposit funds to your account. You can deposit as low as €10 and a maximum of €10,000. Finally, you need to enter a few parameters of how you want your money invested. The company will then start investing money in loans that are available on its platform.


Advantages of Investing in RoboCash
There are several benefits of investing in RoboCash. Some of these benefits are:
Backed by a bigger company. RoboCash is backed by RoboCash Group, which is a company that will make almost $200 million this year.
High interest rates. RoboCash offers an average of 12%. This is a high rate that is difficult to find in other products.
Safe loans. RoboCash offers loans with a buyback guarantee. This makes your investment safe even if borrowers default.
Easy to invest. The process of investing in RoboCash is very easy. It takes a few minutes to have an account set-up and operational.
Diversified income. RoboCash enables you to have a diversified source of income.
Risks of Investing in RoboCash
Recession risk. The peer-to-peer industry is relatively new and has not been tested in times of a recession.
Company risk. While RoboCash is well-funded, there is no guarantee that the company will continue operating and growing.
Digital risks. There are risks that come with investing in an online-only company. For example, the company may be compromised.
Originator risks. Loans are brought to the company by originators. There is a risk that these originators may not do good prequalification.
Interest rates risks. These loans are fixed and not variable in nature. There is a risk when rates start to rise.
Regulation risks. The European Union is known for its love for regulations. There is a possibility that the P2P industry may be heavily regulated in the future.
Which Countries is RoboCash Offered?
RoboCash is offered in countries in the European Union and Switzerland. It is also available in some Asian countries.
Summary
RoboCash is one of the companies trying to change the financial industry. The company has been in the industry for a few years and has shown impressive growth. You can allocate some of your funds to it. Also, you should also allocate funds to other relatively secure investment products like bonds, mutual funds, Bitcoin and index funds.