ViaInvest is a fast-growing European peer-to-peer lending marketplace that connects borrowers with lenders. The company is a subsidiary of Via SMS Group, which is a publicly-listed company in Europe. In this article, we will look at how to invest in ViaInvest, how the company works, and the benefits of investing on the platform.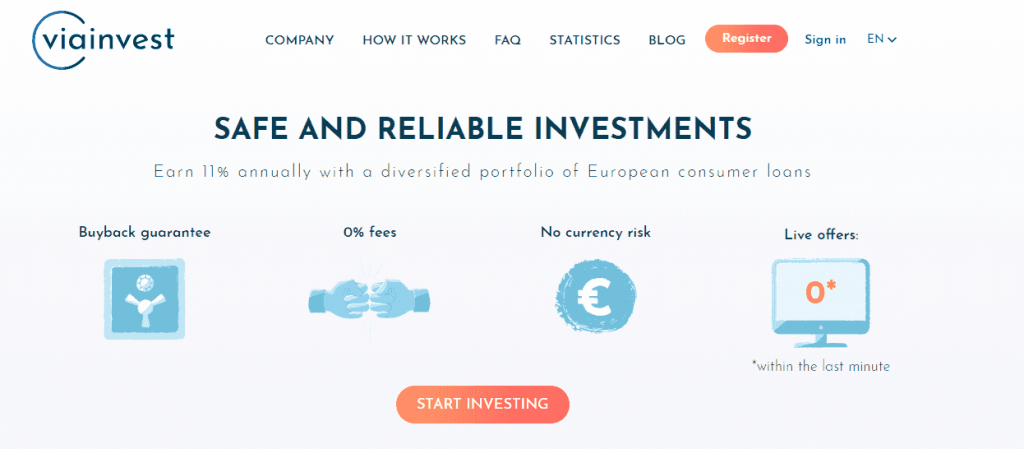 Quick Facts About ViaInvest
Founded in 2008.
ViaInvest issued more than €91 million in 2018.
Average annual return for ViaInvest loans is 11%.
Non-Performing Loans (NPLs) are about 7.2%
ViaInvest has more than 17k investors.
Why ViaInvest Was Founded
ViaInvest was established to make it easy for people to borrow and invest money. The company was founded to solve a major challenge that emerged after the financial crisis of 2008. The European Central Bank (ECB) responded by lowering interest rates. This was meant to spur growth by lowering the cost of capital.
Low-interest rates are double-edged swords. This is because they benefit people who borrowed at high interest rates. These people and companies pay less money in interest. However, it also creates two main problems. First, banks get afraid of lending money to individuals. This is because they are afraid of risking too much for little reward. Second, savers get little or no interest on their savings.
ViaInvest became part of the non-banking lenders. This is an industry that has seen impressive growth in the past few years. Some of the leading players are private equity funds and peer-to-peer lending marketplaces. The latter create a mutually-beneficial situation, where borrowers get money and investors get returns. The table below shows the loans the company has published and those it has funded.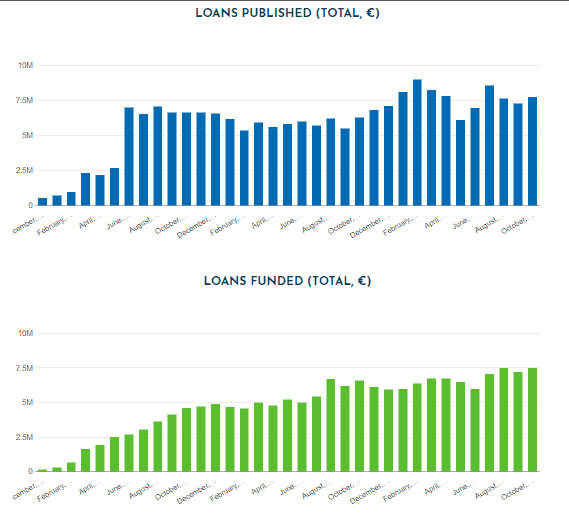 How to Invest in ViaInvest
The financial model behind ViaInvest is very simple. The company has a platform that acts as an intermediary between lenders and borrowers. Borrowers visit the website, create a profile, and they get prequalified. The company uses technology and other methods to prequalify these customers. It also uses originators, who are required to conduct the first phase of the vetting. If they are accepted, the company publishes them on the marketplace, where investors can extend credit to them.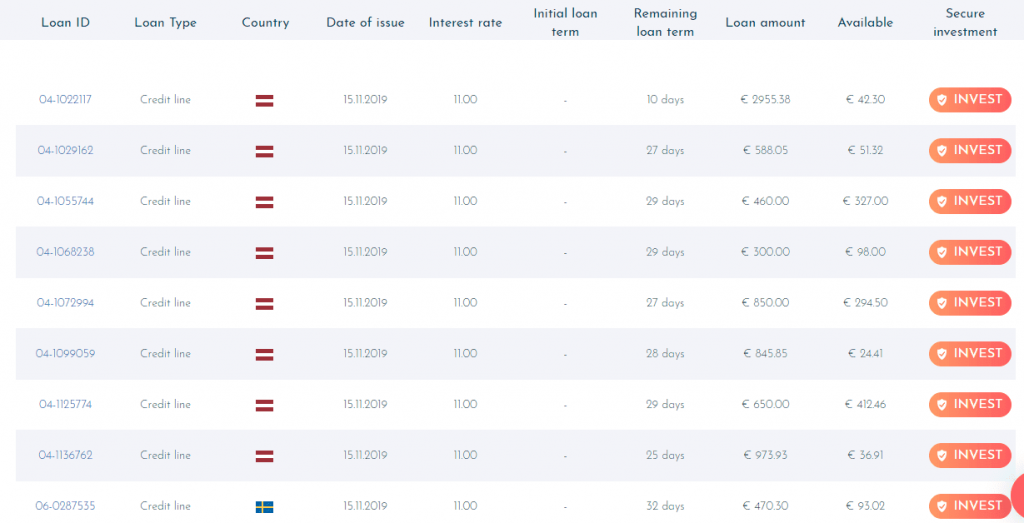 As an investor, the process of investing in ViaInvest is very simple. You just need to visit the website, create a profile, get verified, and then deposit funds. You can only deposit funds in dollars, euros, or pounds. After that, you can select loans and invest in them.
Another alternative is to use the Auto Invest feature. This is a feature that is common in other peer-to-peer lending marketplaces like Lending Club and Prosper. You simply tell the system about the types of loans you want to invest in, and it will implement the strategy. Below is a summary of how to invest in ViaInvest.


What are the Advantages of Investing in ViaInvest?
It is always dangerous to let money remain uninvested because they tend to reduce in value. What you can buy using a $100 today is less than what you could have bought using the same amount three years ago. This is simply because of inflation. Therefore, it is always important to ensure that your investments are attracting better returns than the current inflation. ViaInvest can help you achieve that. Here are some of the main benefits of investing in ViaInvest.
Backed by a large public company. ViaInvest is part of a large public company. This helps ensure that your funds are safe.
Low default rates. Loans offered by ViaInvest have a very low default rate of about 7%.
Diversification. It is always important for you to spread your wealth. This helps lower risks of losing all of your money.
Better returns. The average returns offered by ViaInvest is 11%. This is better than the average returns from bonds and indices.
Buyback. The loan originator buys loans if a borrower defaults by more than 30 days.
Tips for Investing in ViaInvest
Here are a few tips that you should always remember when investing in ViaInvest:
Peer-to-peer lending is a relatively new industry. This means that it is a risky industry that is unproven when there is a recession. Therefore, invest a small amount of money.
Invest in multiple loans. Don't invest a lot of your money on each loan.
Monitor your investments.
Monitor your account and change password often.
Combine auto investing with manual investing.
Risks of Investing in ViaInvest
Investing in peer-to-peer platforms is a great thing. However, it also comes with its own risks that you must address. Here are some of the common risks that you need to avoid when investing in ViaInvest.
Cyber risks. These are risks that come when you are dealing with an online company. It is possible that hackers may compromise the system.
Company risk. There are risks that the company may go out of business.
Liquidity risk. ViaInvest does not have a secondary market. This means that it is not easy to exit an investment that you have made.
Interest rates risk. ViaInvest gives fixed rate loans and not variable rates. This means that it will not to change terms of loans that you have given out.
Countires Supported by ViaInvest
ViaInvest serves customers in Europe. It serves 32 European countries. You can find this list here.
Summary
ViaInvet is a company that aims to revolutionize the investment and consumer borrowing industry. It is a good company that is backed by a leading listed company. We recommend that you invest a small portion of your funds with the company. You should invest your other funds in index funds and gold.