Abra is a fintech company that is helping decentralize the investment industry. The company offers a mobile application that allows people from more than 150 countries to buy American stocks, ETFs, using Bitcoin. The company was one of the 25 tech companies to watch for in 2018 according to the Wall Street Journal. It has raised more than $35 million.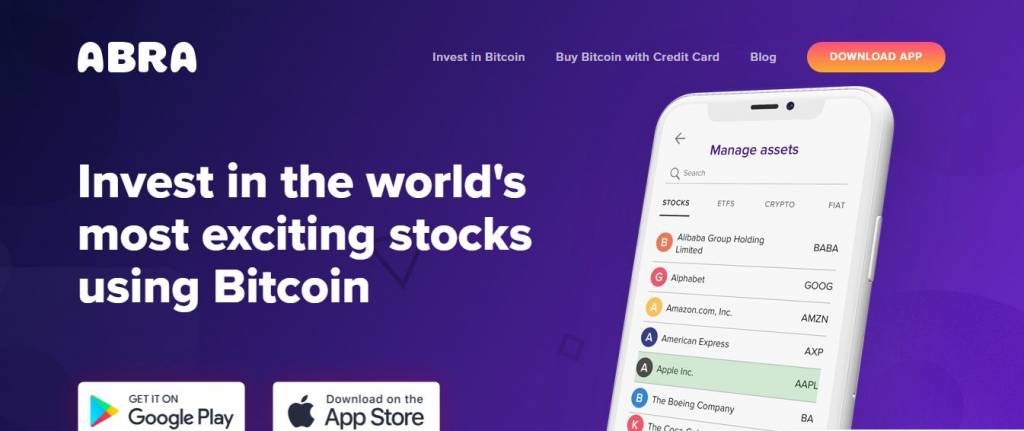 How Abra Got Here
Abra was founded in 2014 by Bill Barhydt and has a team of 23 employees in San Francisco and Manilla.
The company has raised more than $35 million from the likes of Silicon Badia, MESA Ventures, and Blockchain Capital.
The company's app appeared in Apple's planet of the apps television service. It also won the Launch Festival in San Francisco in 2015.
The Problem Abra is Solving
The world of stock and ETF investing has seen significant growth in the past few years. The market is responsible for the wealth owned by the richest people in the world. However, the traditional approach to investing is disproportionally unfair to most people around the world. For example, the US stock market is only accessible to retail traders in the US. Most people in the developing and other developed countries cannot access it. According to the company's founder:
Most consumers globally are shut out of traditional investment products for many reasons including geography, income level, education, fear, etc., which can be categorized as issues stemming from access, trust, and complexity. Abra is going to fix these problems.
How Abra is Solving This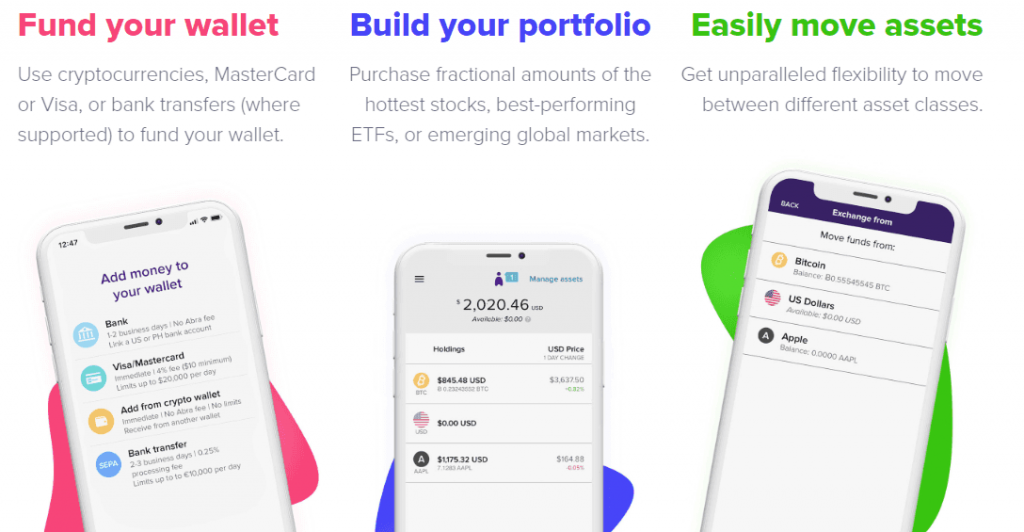 Abra has helped solve this problem by creating an iOS and android app where people from 150+ countries can buy and sell cryptocurrencies, stocks, commodities, indices, and ETFs. To get started, users are required to download the app, set up their wallets, deposit their funds, and start investing. They can deposit funds directly from a crypto wallet, using a direct bank discount or using a credit or debit card. After depositing funds, the investor can buy and sell assets, either as a whole or through fractional ownership. The fractional ownership allows people to afford expensive stocks.
Abra has done a few things to make its platform safe. First, unlike other crypto wallets, Abra uses the non-custodial architecture. Such a wallet leverages the power of permissionles blockchain technology without the need for an intermediary. Unlike other wallets, the customers control their private keys. These keys are created during the signing-up process in the application.
What Stage is Abra In?
Abra is in the growth phase of its business. The company has already proven that its concept works and is currently improving its platform and onboarding users. The company's app is used by more than 100k people.
Abra Funding
Abra has raised more than $35 million. Its investors include:
America Express
Foxconn Technology Group
Parafi Capital
IGNIA
RRE Ventures
Summary
The success of Abra will depend on how cryptocurrencies are accepted. According to Abra's CEO, the success will depend on if "bitcoin scales correctly". The idea of decentralizing the investment world is not new. A number of CFD brokers, the intermediaries between traders and the market, already allow people from around the world to invest in American and European stocks and indices. Other companies like DX are enabling people to trade these stocks using blockchain technology.
More Information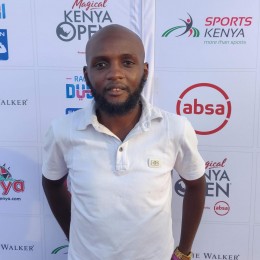 Crispus is a finance professional with more than a decade experience in the industry. Over the years, Crispus has written in-depth articles on leading platforms like CCN, Marketwatch, and Seeking Alpha. He also runs a Forex education and managed account company called WestEndFx.