Are you wondering if you can get a payday loan without a bank account? Yes, there are credit companies that offer loans without asking for a bank account. Check out from our selected lenders where you can get a loan. Apart from online accounts, you can also get debit card loans that do not require bank accounts, installment loans, Bitcoin loans and in-store loans.
Online Loans That Do Not Require a Bank Account
PersonalLoans.com. Some loans are applicable without a bank account. They do not charge fees when submitting a loan request. They have partnered with a network of lenders by connecting them to borrowers. From their lender's network, the APR is between 5.99 percent to 35.99 percent while loan duration range between 90 days to 72 months. The loan duration and APR depend on the amount borrowed, credit score, usage and one's history. Their loan limit is between $500 and $35,000.
ZippyLoan. This is an online platform that connects borrowers to finance lenders. It matches borrowers to lenders based on their financial profile. Even in cases where one has poor credit score, the platform will connect you to companies that offer loans to people with poor credit scores at low APR. You can borrow a loan between $100 and $15,000. Any credit you take that is below $1000 is considered a payday loan and is payable when you receive your next salary.
CashAdvance.com has a network of lenders and to take a loan, you need to fill and submit an online form. When they find a possible lender; they take you to the next step of sending a loan request. You are then required to review the terms of loan which you can accept or decline. Their APR is between 200 percent to 2,290 percent while the payday loan maximum limit is $1,000.
Check Into Cash offers for payday loans and installment loans up to $1,000. For new customers this is $750. You can apply for the loan in-store or online. The minimum loan limit is $50 and it takes one or two business days to have your loan approved. The APR vary depending on the state, but the maximum is 782.1 percent.
A payday loan is an emergency cash loan that you can borrow when you temporarily run out of funds. It is a short term loan that is payable within two weeks. All you need to do to get the loan is to provide the necessary documentation and then you can receive funds. The money could be in the form of a prepaid debit card. When you cannot service the loan, you can extend the payday loan, a process known as rollover. This process is state-regulated and it has limits.
Many people are unable to pay back their payday loans for different reasons. One reason is that payday loans can be rather expensive. It is smart to not take out payday loans if you want to avoid more debt.
How Payday Loans Work
When you need emergency cash before your payday, you may not have many options. Payday loans are short term and are meant to offer financial solutions when there is an emergency. The application is easy and fast and you have the loan approved. Before borrowing a loan, make sure you do a thorough research about the lender. Make sure to check the requirements, what will happen, how much and what you will be charged. Once you have reviewed, then you can determine if the provider is the best. Typically, the providers can lend you between $50-$1000 while the repayment period is not more than 30 days. Terms and interest rates depend on the state where you reside.
What You Need To Know About Payday Loans
Before you can get a debit card loan, it is a necessity that you must have a job and a regular income which includes a social security. Payday loans that do not require a bank account happen to be either prepaid debit cards or car title loans and are deposited in a card. It is always wise to compare offers from different lenders. Make sure to read the terms of an offer thoroughly before agreeing.
The costs of a payday loan are generally high, due to high interest rates. Others will request you to pay other costs which in most cases are usually hidden when one is borrowing the loan. The providers won't reveal the hidden fees. Instead, they will mislead you the more. In most cases, they advertise loans with low interest rates while the real rates are incredibly high. The compound rates can exceed 30 percent. You will come to learn about the hidden costs later. Therefore, if you can borrow money from friends and relatives, it is better. This is because you will be charged even higher extra charges when you are late to pay a payday loan. Young and uneducated people often fall victims of the vice.
Fees Associated With Payday Loans
Payday loans have many hidden fees which makes it relatively expensive.
Rollover fees. When adding a new loan to an existing one, you not only have to repay the first loan but also pay initial loan fees and the fees for the new loan.
Prepaid debit card fees. Prepaid debit cards have fees attached to them. Some of the costs include application fees, monthly fees and late payment fees.
Late payment fees. When you pay a loan past the due date, late payment fees apply. Remember these are state-regulated.
Returned check fees. Ensure that your check does not bounce since they are highly regulated.
Bank fees. They apply in case you allow our account to overdraft. Therefore, ensure that you have adequate funds in your account.
How Do You Get a Payday Loan without a Bank Account?
You might be wondering if it is possible to get a loan without a bank account. Theoretically, the answer is yes, but in reality, it is not possible. Not having a bank account is a red flag to creditors that you will not be in a position to pay. These loans are easy to get, but be very cautious not to mismanage them. For instance, you can borrow Bitcoin loans from several companies. The value of Bitcoin in comparison with the dollar keeps on fluctuating. This implies that the investment is likely to be expensive when it comes to payment.
To get a payday loan without a bank account, you will need a prepaid debit card. In case you do not have a bank account, you can apply for a secured credit card. You can then deposit into this account that the card issuer will open for you. The amount that you deposit tends to be your credit limit. You can then use a secured credit card to take a loan.
Bitcoin Loans without a Bank Account
You can get cash advance from Bitcoin loans. You do not need to have a bank account to receive the digital currency. Once you have received Bitcoin loan, you can opt to withdraw it, maintain it online or make digital purchases. Besides, you can use online services such as PayPal that do not require credit checks to create an account. The following are some major companies that are offering Bitcoin loans.
Quick Cash Loans from Pawnshops
Alternatively, if you do not have a bank account, you can borrow a loan from a pawnshop. The truth is that this can be quite an unreliable source of emergency cash but at some time in life, they might be the only option you have. You can search online for the nearest pawnshop that is near you.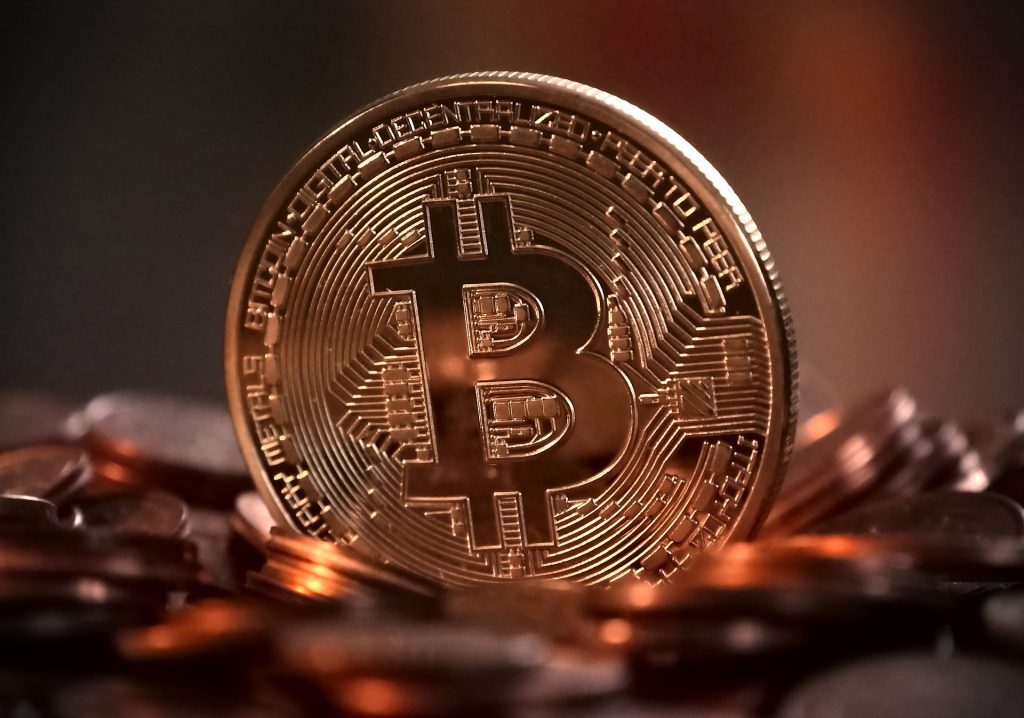 Why Would One Take A Payday Loan?
It is important to note if you can borrow money elsewhere, it is better than borrowing a payday loan, but then, why would someone still go ahead to take a payday loan?
It is possible to run out of cash a few weeks to end month. Still, you need money for food and other uses and therefore you need some cash to step up your survival up to the end month with the promise of repaying the loan once they receive their monthly income.
Others opt for a payday loan because due to poor credit scores on their credit cards. People with and credit rating would find it difficult to access other types of loans yet they still need cash. Unfortunately, inability to repay normal loans could mean that a payday loan is even more expensive. This may result into higher debts. Some people end up borrowing from one payday provider so that they can repay the other one.
What Are The Tips of Having your Payday Loan Approved?
Getting a payday loan approved can be a hectic process. The following will help you ease the process.
Credit score is not a factor but ensure that you meet all the other requirements.
Some of the requirements include; you must be 18 years and above, a US citizen or resident. You must also be employed and have a permanent source of income.
Ensure that you have cleared the other loans.
Ensure that you have a steady and permanent source of income
Ensure that you are credit worth. Providers won't advance you a loan if they suspect you will default in payment.
What Are The Advantages of Payday Loans?
They can be easily accessible and obtained within a short period
They are easily to apply compared to normal loans
They maintain your credit score since they are not maintained in the borrower credit report
People with bad credit ratings can also borrow the loan
Instant access to cash compared to banks
There is no need for security while applying for the loan
Physical appearance is not necessary since you can do the whole process online
To conclude, it is important that you confirm the legality of the payday loans in your state. Legislation on the payday loans are different depending on the state where one is residing. Also, before taking a payday loan, look for other means to raise the money. Payday loans have high costs and can make you to easily get into a debt. In addition, most of the companies that deal with loans are not reputable while those providing services online are not state regulated. Therefore, verify that the company you are about to use is trustworthy.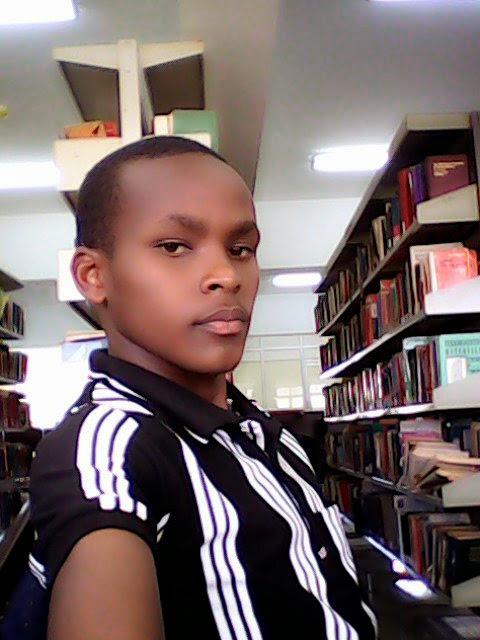 Vincent is a Kenyan writer with an interest in finance, business, technology and health niche. He holds a Bachelors degree in Applied Statistics with computing from the University of Eldoret.