Fyrst is a digital startup for the self-employed, founders and freelancers founded by the Deutsche Bank Group at the beginning of 2019. It offers inexpensive banking services, a range of digital services and innovative business solutions.
Fyrst is an offer from the private and corporate bank, Deutsche Bank. It is a division of Postbank, and you will receive a Postbank ID as personal access for Fyrst online banking. As a Fyrst customer, your contractual partner is DB Privat und Firmenkundenbank AG.
Where Are Fyrst Headquarters?

The headquarters are based in Bonn, Germany. Fyrst is purely a virtual platform and has no physical branches. Still, being a division of Postbank, Fyrst customers can access Postbank and Cash Group branches for several services such as cash deposits and withdrawals.
Does Fyrst Serve Specific Customers?
Fyrst serves a wide range of German customers with a business address in Germany. The Fyrst complete and base account models were designed mainly for the self-employed who require a comprehensive package of services, and who make a large number of cashless bookings every month. Fyrst also supports and offers accounts to the following legal forms provided they have fewer than ten employees: Entrepreneurship companies (UG), Civil law companies (GbR), Limited liability companies (GmbH), Limited partnerships (KG), Public limited companies (AG), traders, and Open trading companies (OHG).
Services Offered by Fyrst?
Fyrst does more than banking for its customers. It provides incredible services which include business accounts (BASE and COMPLETE), order management services, invoice management, website design, project management, and communication solutions.
The Fyrst project management tool enables you to write invoices, creates offers and monitors your payments.
The sevDesk accounting software will simplify your business by capturing receipts faster and optimizing collaboration with your accountant
Customers can deposit cash directly into their account via a Postbank ATM with deposit functions. All Postbank branches offer this service. You can also withdraw money with your Fyrst Card at 9,000 ATMs belonging to Deutsche Bank, Commerzbank and UniCredit Bank, and at 1,300 participating Shell petrol stations
Fyrst Customer Support
If you have any question or problem with your account, the Fyrst customer support team is there to help you. It is made up of specialists from the banking sector, the IT solutions sector and the digital environment area. You can email them through [email protected] Customers can reach the team during their opening hours on 0228 5500 3303, 0049 228 5500 3303 from abroad and on 011499 5500 3303 from the United States. You can also reach the team 24/7 on the hotline 069 740987.
How Can Customers Access FYRST Services?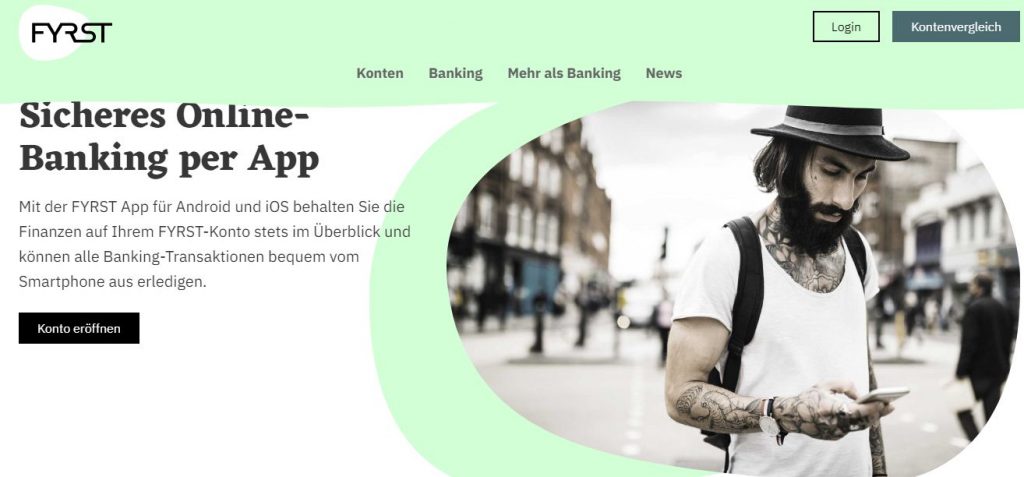 Customers can access Fyrst services through the Fyrst mobile app for both Android and iOS. Download the apps from the App Store and the Google Play Store. There is also a desktop version to those who do not want to bank on their cell phones. You can carry out all banking transactions from your smartphone. With the Fyrst app, you can get a clear list of all your Fyrst accounts, call up sales for existing account details and apply for a current account credit directly.
Languages Supported by FYRST
Being an offer of Deutsche bank, customer service is in English.
Fyrst Business Bank Account
Fyrst offers business accounts to a range of businesses such as it provides solutions for every challenge faced by their business customers. Fyrst offers two business accounts: FYRST BASE and FYRST COMPLETE.
FYRST BASE account
This business account offers a secure and easy online banking. There are no account management fees, free Fyrst cards, 50 free booking items and nationwide cash deposits and withdrawals. Customers can easily manage their payments abroad and manage their direct debits and standing orders comfortably; however they wish.
FYRST COMPLETE account
Customers benefit from cost-effective account management including 75 free paperless booking items and free Fyrst Cards. The free Fyrst order management and the accounting software sevDesk will reduce customers' time-consuming administrative tasks. This account also comes with free telephone support for all your questions.
When you present all the required documents for account opening, your business account will be opened within two working days. You will receive your Postbank ID by SMS and the associated password by post.
Fyrst Online Customer Reviews
The very first feedback from Fyrst customers was positive. Despite being new in the market, it is gaining positive feedback from their customers. Customers have given Fyrst a 5-star rating on NeueBanken.de.
Here is why customers choose Fyrst.
It offers excellent flexibility through cheap loan offers from 0.99% per month.
Fyrst does not charge any account management fee for their entry account FYRST BASE. For the FYRST COMPLETE account, they charge a small fee (€ 10).
It saves time with integrated accounting and invoice management.
Account opening is effortless. You can get your account running in just 7 minutes with instant IBAN.
Fyrst offers an uncomplicated area-wide cash deposit and withdrawal.
It provides security and competence of a major German bank.
Fyrst gives the option of making instant payment transfers. The money is credited to the recipient's account in real-time.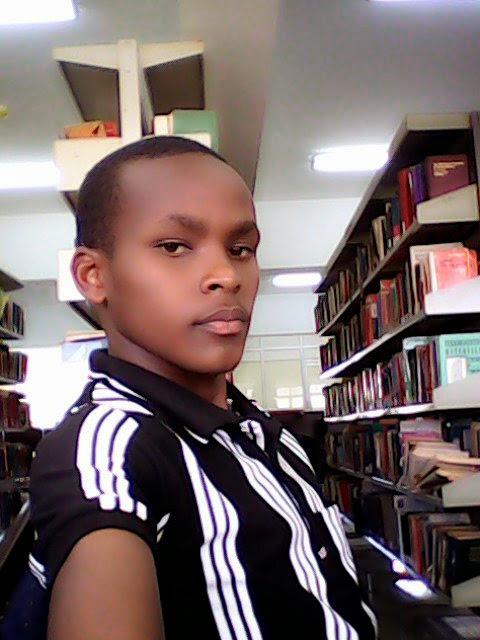 Vincent is a writer with an interest in finance, business, technology and health niche. He holds a Bachelors degree in Applied Statistics with computing. Read more about Vincent and see our complete editorial team at FiFi.