Investing in stocks is one of the most profitable things you can do. A common challenge many small traders face is the pricing of quality stocks. It is almost impossible for an ordinary investor to invest in a company like Amazon. This is where penny stocks come in. In this review, we will look at what a penny stock is, and how it works.
What is a Penny Stock?
A penny stock is defined as a company whose stock price trades below $5. Some of these companies trade in big boards like the New York Stock Exchange (NYSE) and Nasdaq. However, most penny stocks trade in over-counter (OTC). The Financial Industry Regulatory Authority (FINRA) is one venue where traders can buy penny stocks. An alternative venue is the so-called pink sheets.
Penny Stock Explained
Stocks have different prices. These prices change every day depending on demand and supply. The stock price of companies that have high demand always rises. There is no limit to which these stocks can rise. For example, shares of Berkshire Hathaway trade at more than $200k. The stock price of Amazon is above $2,000. Therefore, if you are an ordinary trader, it is impossible to make a profit trading these stocks. For example, if you have $10,000, you can only buy 5 Amazon shares. Even if the stock rises to $2,050, your profit will be just $250.
On the other hand, if you have $10,000 and invest in the stock of a company trading at $2, it means that you have 5,000 shares. If the company's stock moves to $3, it means that your profit will be $5,000. Therefore, many people prefer trading in penny stocks because of the potential profits they can make.
Over-the-Counter Markets Explained
There are several exchanges in the United States. The best-known exchanges are the New York Stock Exchange (NYSE) and Nasdaq. (Read the Nasdaq listing requirements) These exchanges are known for their high listing requirements. For example, a company must have a market cap of more than $5 million to be listed there.
Companies that cannot qualify to list in these exchanges turn to the over-the-counter (OTC) market. In this market, these companies trade through a board that is provided by FINRA. This process is facilitated by broker-dealers, who negotiate with one other using networks that have been provided by the OTCBB. In this case, the market makers use pink sheets that have been given by the National Association of Securities Dealers.
OTC Markets is the biggest company in the OTC industry. The company has a market value of more than $350 million. It has more than 10k companies that are listed. The company provides a venue for traders, market data, and other corporate services.
Pink Sheets Explained
A common term in penny stock investing is pink sheets. Pink sheets can be defined as an OTC market that connects broker dealers automatically. They are known as pink sheets because in the past, quotes on markets were written in a pink piece of paper.
There are several reasons why many companies list in pink sheets. First, many of these companies are usually relatively small. Second, most companies don't want to submit documents to the SEC and other regulators. In pink sheets, these companies are not mandated to submit these documents. There are some large and legitimate companies that have listed in OTC markets. Two of the best known are Nestle and Nissan Motor Company.
NYSE and Nasdaq Listed Penny Stocks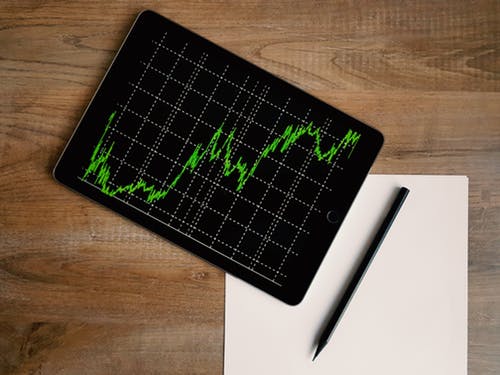 Not all penny stocks are listed in the big boards. Many penny stocks are traded in the big boards like NYSE and Nasdaq. This happens when the stock price of a company falls so hard that it trades below $5. There are several examples of such companies.
Examples of Best-Known Penny Stocks
Blue Apron. In its peak, Blue Apron was valued at more than $1 billion. Its stock weakened as it reported negative earnings.
Groupon. Groupon was one of the original e-commerce company worth billions. Today, the stock is trading at just $2.9.
GoPro. GoPro was once a favorite among investors. Today, it is trading at below $5.
Party City. Party City is a retailer that sells party items. It is trading at $2.75.
TrueCar. This was a favorite technology company. It is now trading at $3.70.
Trivago. Trivago was once a big travel company. Today, the stock is trading at below $3.
Can You Get Rich Trading Penny Stocks?
A common question is whether it is possible to make money or become wealthy by trading penny stocks. In a previous article, we identified 7 reasons not to invest in penny stocks. The reality is that there are some people who have made money trading penny stocks. However, they are just very few. The reason why it is almost impossible to be rich in penny stocks is that most of these companies are not worth it. Most of them are usually frauds.
5 Reasons Not to Invest in Penny Stocks
Penny stocks are not covered by analysts.
Price manipulation in penny stocks.
Penny stocks are opaque companies.
Penny stocks don't make financial disclosures.
Penny stocks do not give dividends.
As mentioned above, the main reason why many people invest in penny stocks is that they cannot afford investing in companies like Amazon. However, things have changed and it is now easy to invest in these companies. This is possible by the process of fractional shares investing. This is an investment service that is offered by companies like Charles Schwab and Robinhood. Using fractional investing, you can buy 0.05 shares of Amazon using $100. The benefit of using this approach is that you get real shares in a company that is widely followed by analysts.
Summary on How Penny Stocks Work
As we wrote before, penny stocks are risky financial assets. They are opaque companies that are thinly traded. Most of these companies do not have a valid product. Therefore, we would recommend that you not invest in penny stocks. Instead, you should look at quality companies and invest in them. Furthermore, no person in the Forbes or Bloomberg list of wealthy companies made their fortune trading penny stocks.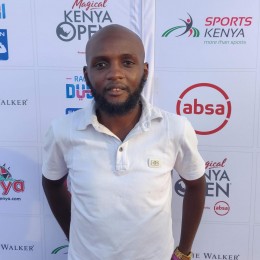 Crispus is a finance professional with more than a decade experience in the industry. Over the years, Crispus has written in-depth articles on leading platforms like CCN, Marketwatch, and Seeking Alpha. He also runs a Forex education and managed account company called WestEndFx.